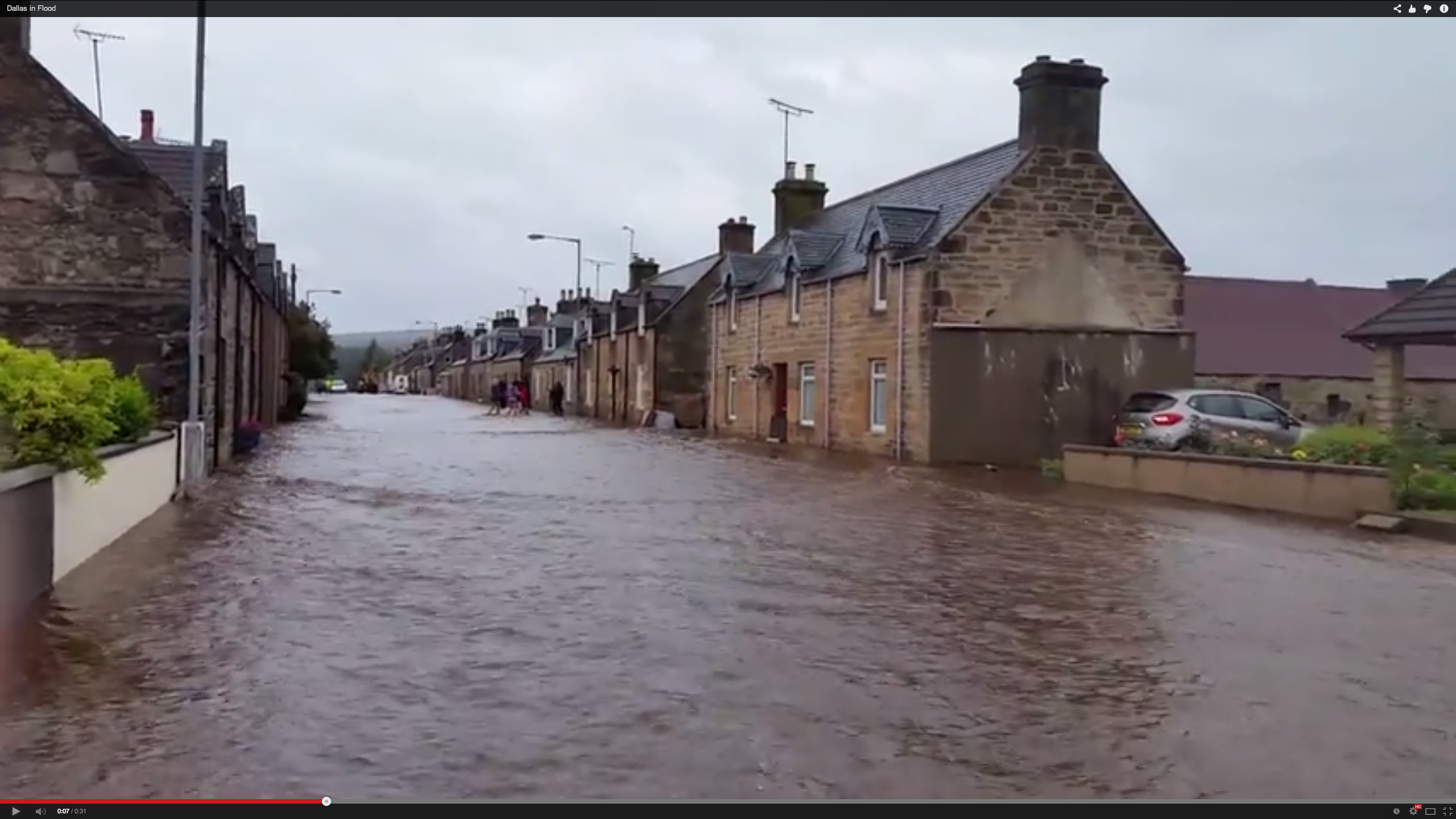 A Moray family left homeless after floods with a £15,000 bill have blasted their insurance providers after having their claim voided by a technicality.
John and Emma Fielding were one of 10 Dallas homeowners who were forced to evacuate their properties when the River Lossie topped its banks and caused extensive property damage in August.
While every other insurance claim was upheld, Mr Fielding's home has not been covered because he ticked a box and failed to declare his home was less than a quarter-mile from a river on a price comparison website three years ago.
Last night, the oil worker, in his mid-30s, said it was "farcical" the way the company were doing everything they could not to pay out.
He said: "I don't remember ticking that box, and nobody ever phoned to tell us or came around to check it.
"But, they were always happy enough to keep taking my money.
"The house is still where the house was. The river is still where the river was. I just thought we were fully covered for the last three years.
"I've reported it to the ombudsman, but it can take 12 months. It's very, very frustrating. There's been £15,000 worth of damage, and they're cheating us out of our claim.
His wife, Emma, added one of the hardest parts of the ordeal was trying to explain to their three young children — all aged between one and nine-years-old — that they could no longer do normal family things because every penny had to go on the new house.
An Elephant home insurance spokesman said: "Mr and Mrs Fielding bought their cover through a comparison website.
"As part of that process, they had to make a specific confirmation that their property was not within quarter of a mile of a watercourse.
"They were also asked to confirm, by ticking a box, they were satisfied that they had read a number of statements and the information they had provided was correct. It warns that incorrect information may entitle insurers to deny a claim or to declare the policy to be void."
Mr and Mrs Fielding's home was within a quarter of a mile of a watercourse and we understand this is why Integra has refused to pay their claim."