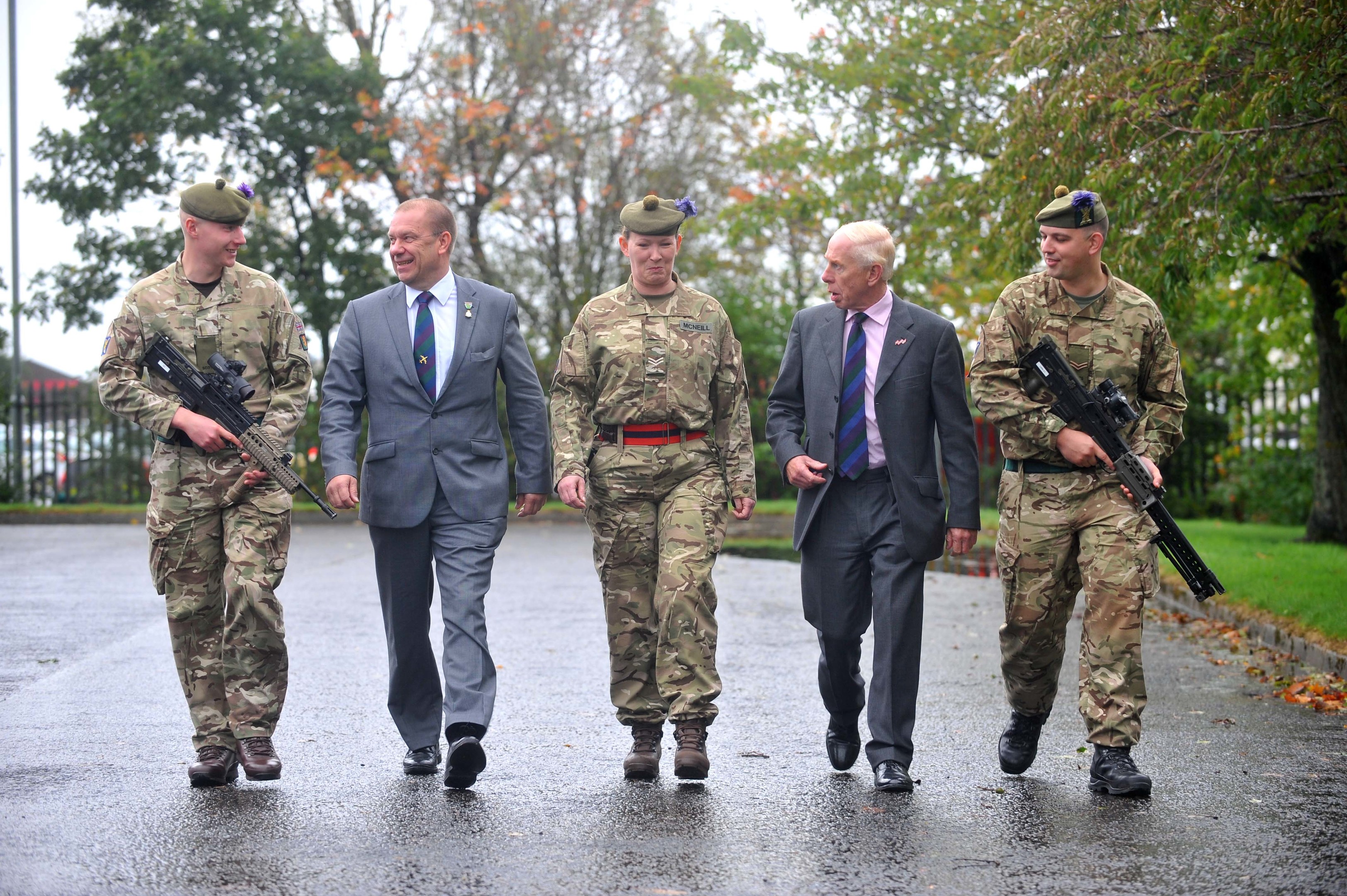 A Moray Army reserve centre is being re-launched as a reserve detachment of The Royal Regiment of Scotland.
C Company, 51st Highland, 7th Battalion is establishing a permanent presence at the Edgar Road centre in Elgin and are holding a number of events this month including an open day on October 20 as well as a training exercise making use of the Binhill training area.
Brigadier Hugh Monro has recently been appointed as the new Honorary Colonel of 51st Highland, and he was in Elgin this week to inspect the reserve centre, along with councillor Chris Tuke of Moray Council.
Brig Monro said: "Any young person who enjoys keeping themselves fit, likes to travel and wants to be part of an organisation that espouses teamwork, camaraderie and the values of respect and mutual trust should consider the opportunities that exist throughout the Army and the Army Reserve – the possibilities are endless."
Major Chris Kerr, the Army's senior careers advisor for the area, said: "If you live in the Elgin area, are interested in a career in the Army as a regular or reservist and want to find out more, we will have a careers advisor here at Edgar Road every Tuesday who will be able to explain the range of roles and skills on offer and answer any questions you might have."
Councillor for Heldon and Laich, Mr Tuke, said: "Service in the regular forces, obviously provides full-time employment along with all the benefits and the opportunity to travel.
"Joining the reserves can provide experiences and many of the 'soft skills' that would not be available in the civilian world.
"The characteristics of team-work, self -discipline and self-reliance are of great value for both the individuals and their employers."