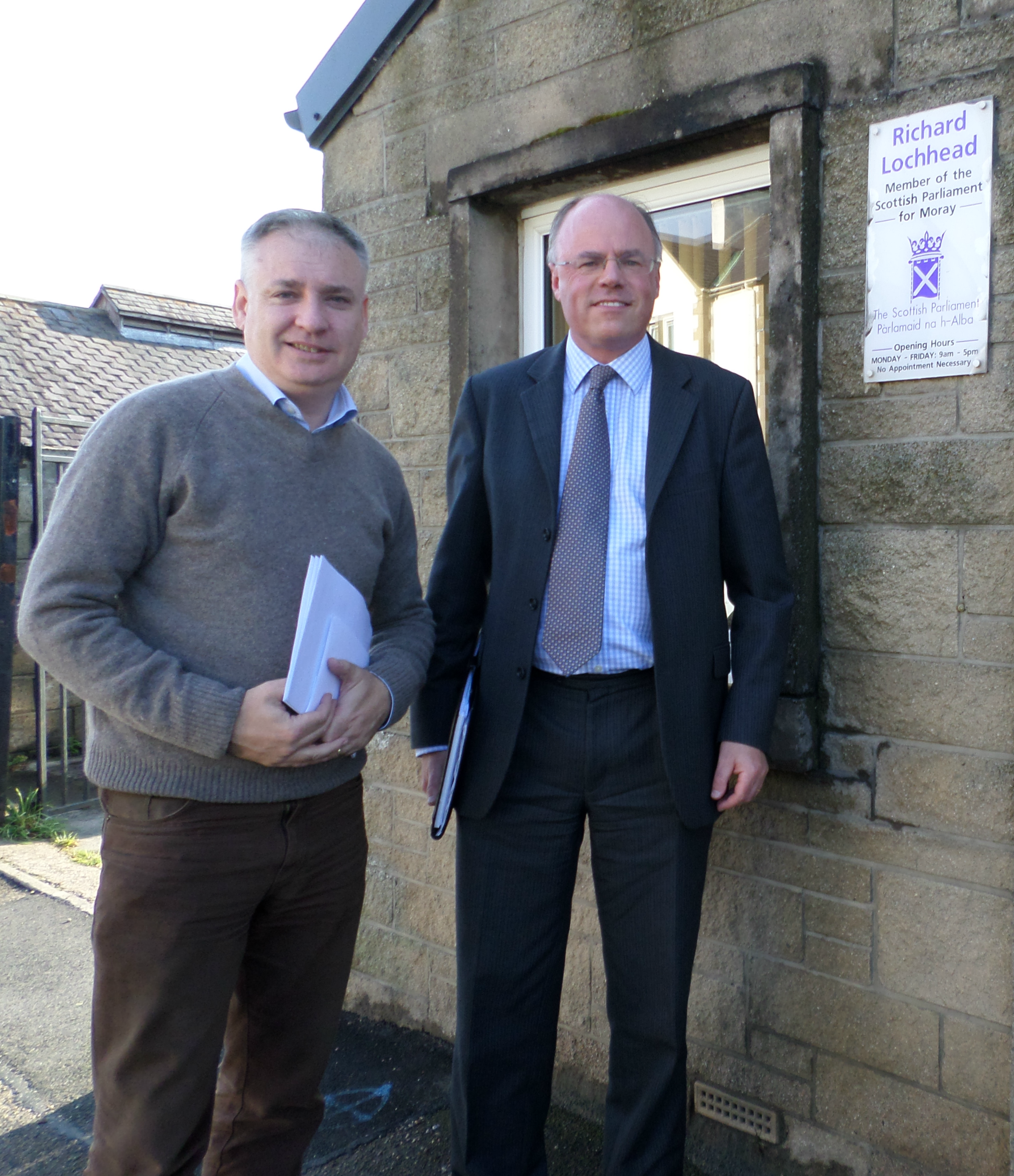 Moray's MSP is calling for local action to safeguard the county against future weather damage.
Richard Lochhead described yesterday's meeting with Douglas Millican, the chief executive Scottish Water, as "helpful" and said responsibility must now be taken on a local level to protect communities.
He said: "Many local businesses and homeowners that have been affected during recent extreme weather conditions are very keen for action to be taken.
"The responsibility for surface water lies on local authorities like Moray Council, whereas the sewers are the responsibility of Scottish Water.
"I welcome the consideration of Scottish Water to engage directly with Moray Council and ensure there's a very active partnership approach in place that has perhaps been lacking in the past.
"This will hopefully ensure that the cause of each flooding event caused by surface water is identified swiftly and solutions put in place in due course.
"Now that I have met Scottish Water, I'm very keen to meet the council to understand what action is in the pipeline to address the very significant volumes of surface water in many of the local communities.
"We have to ensure they're not buck-passing and instead adopt a very clear partnership approach and a strategy that the public and everyone affected want to see in place to deal with problems due to more and more extreme weather events."
Portessie resident Margaret Croll echoed Mr Lochhead's words, adding that she felt her community had received almost no help to prevent against flooding besides empty promises.
She said: "They all say they are, 'going to do this' and they 'have somebody coming to see about that', but we want something done before the winter gales come in.
"It has to be sorted. It's all very well spending all this money to prevent floods in Elgin, but Portessie does flood, and we want something done about it."
A Scottish Water spokesman said: "Douglas Millican's meeting with the Cabinet Secretary was positive and constructive.
"It provided an opportunity to discuss a number of flooding issues, which had been raised with Mr Lochhead by Moray Council and local businesses in Elgin.
"It also afforded the opportunity for Mr Millican to outline the progress and the plans being made to reduce the number of properties at risk from sewer flooding."
A Moray Council spokesman said: "These very issues were raised with Mr Millican when he met the leader of Moray Council and council officers in Elgin earlier this week in what was a very constructive meeting for both sides and which paved the way for further discussions at senior officer level in the near future."