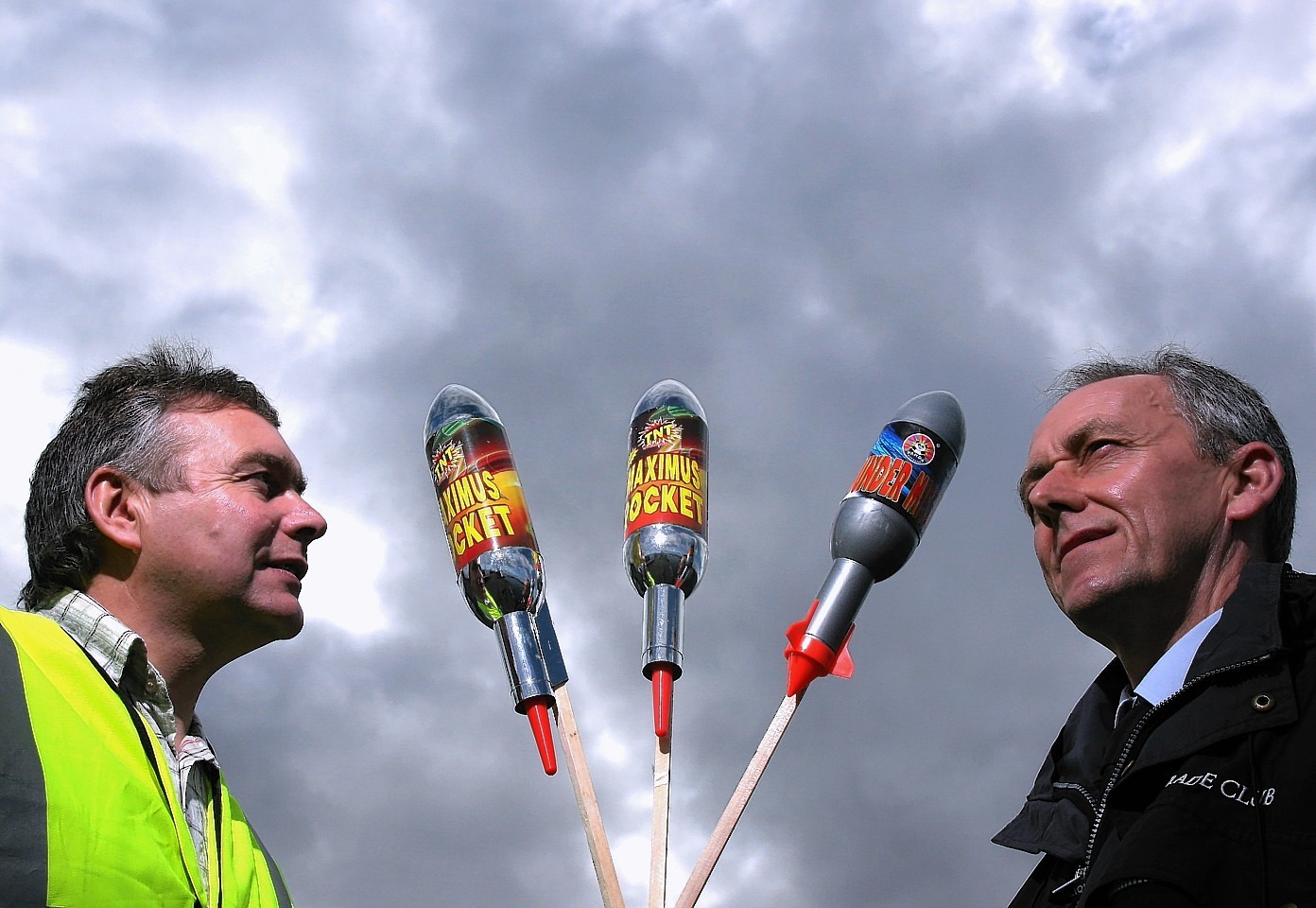 A Moray village famed for its fireworks display is celebrating its 21st year.
The Portgordon fireworks are being held this Friday and committee chairman Kenny Gunn said they were looking to welcome more spectators to this year's show.
The first event used a box of garden fireworks to the value of £150 and the budget is far above that original cost now.
Two members of the organising committee Ian Legge and Kevin Gunn will be setting the professional pyrotechnic display electronically after being trained by Fireworx Scotland of Inverurie, who supply the committee with a huge selection of pyrotechnic cakes, candles, slices and mortar shells.
The fireworks begin at 7.15pm and are expected to last for 20-25 minutes.
The funfair and stalls will continue until approximately 9pm.
Maynes Coaches will run a park and ride operation from the Buckie drifter car park from 6.30pm with pick up points from Buckie Square 6.35pm, Land Street 6.40pm and Great Western Road then returning after the event at approximately 8pm from Flicks Hairdressers.
There will be a minimum donation to the fireworks group on the coach of £1 each way.