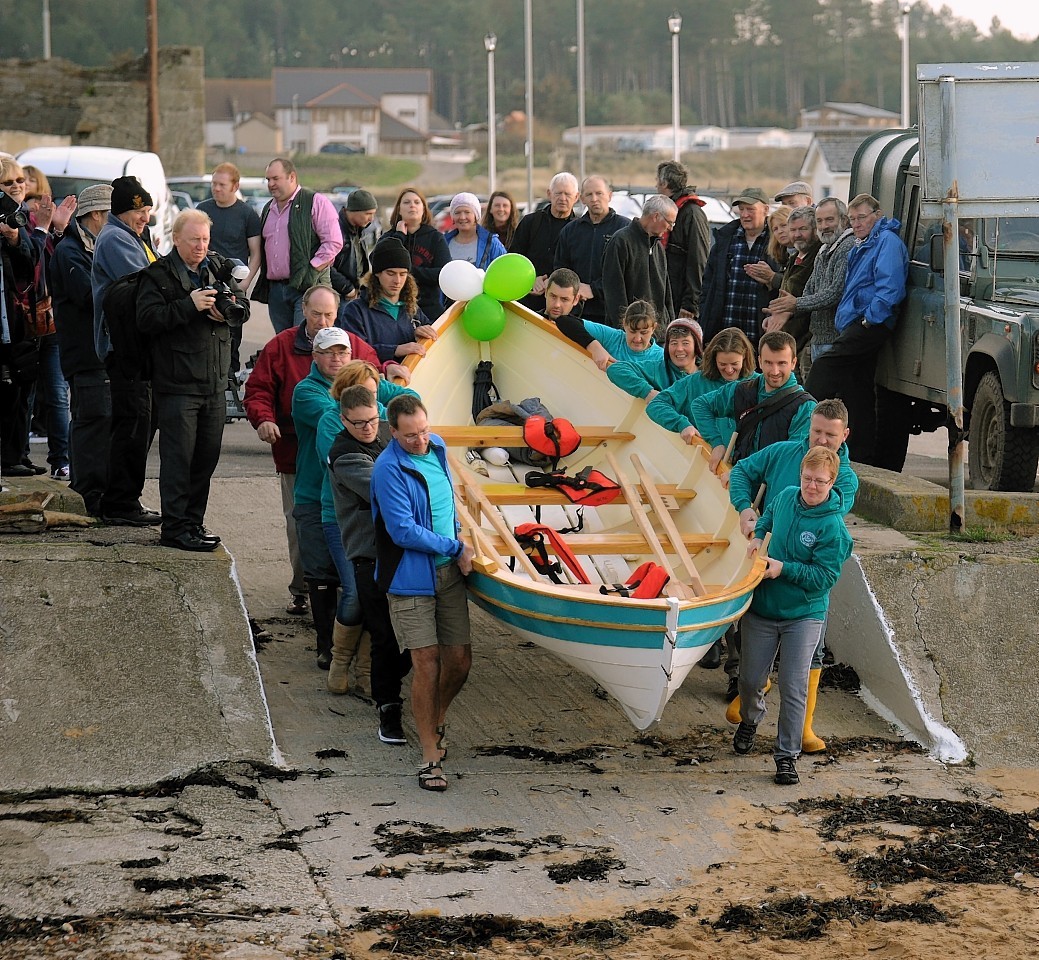 Over a year of hard work paid off yesterday, as a group of rowers in Moray launched the first traditional boat from their coastal village in a century and a half.
Burghead Coastal Rowing Club was established last year, and members have spent the last 12 months raising funds to build a new 22ft St Ayles skiff.
Now they are celebrating after the Tarbh Uisge — Water Bull in Gaelic — took its maiden voyage in front of more than 100 people and accompanied by the skiffs of four other rowing clubs yesterday afternoon.
The cost of the full kit was £1,451, but the overall cost of getting the vessel on the water was about £3,500, with the additional costs for trailer, cover, and life jackets factored in.
Caroline Dunbar, who helped set up the club, said: "I am delighted to announce that after a year of hard work fundraising and boat building we were finally able to launch our skiff, Tarbh Uisge yesterday.
"We believe that this was the first launch of a traditional boat from Burghead harbour in approximately 150 years.
"As well as the boat launch, we also officially opened our new boat shed, which was part funded by FLAG funding – a pot of money from the European Fisheries Fund, the Scottish Government and Moray Council.
"It is specifically for the regeneration of coastal areas hit by the decline of fishing. Several other clubs came along to help us celebrate, and it was quite a sight there with five skiffs at the harbour."
Burghead community council chairman, Bill Davidson, said the launch was "super" news for the village.
He said: "There were about five boat crews there all together. I have lived in Burghead for 67 years, and my house looks out onto the pier. I had never seen any boats being launched from Burghead before. It was great.
"I didn't realise until the launch how many of these traditional boats there are. It was super. I'm a great supporter of anything that helps Burghead. The Tarbh Uisge is a nice wee boat too."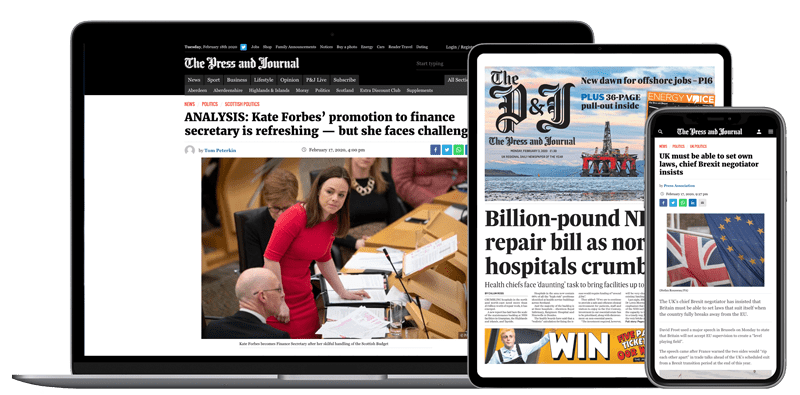 Help support quality local journalism … become a digital subscriber to The Press and Journal
For as little as £5.99 a month you can access all of our content, including Premium articles.
Subscribe