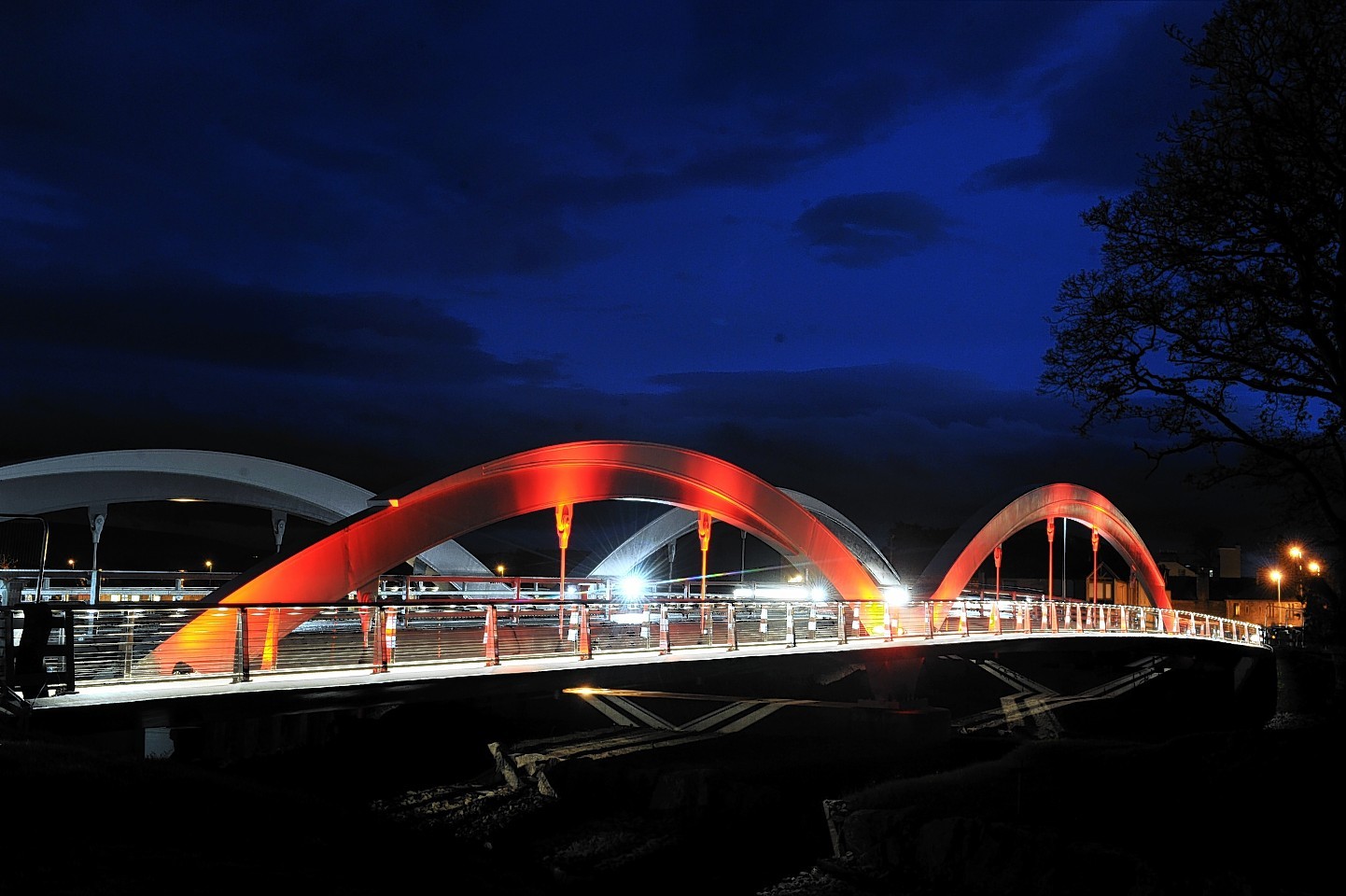 A Moray bridge has been lit up in red as an act of remembrance.
The Landshut Bridge in Kingsmills, Elgin – named after the twinned Bavarian city – has taken on its change in colour in time for this weekend's services paying respects to the fallen of world conflicts.
President of the Elgin District Ex-Servicemen's Club Alexander Gammack said: "It's good that we remember and it's a good idea to light up the bridge in red."
SNP councillor for Elgin city north Patsy Gowans said: "What a great way to remember people I think it looks amazing being lit up red."
The £6million bridge is part of the Moray flood alleviation project and was named at an opening ceremony in August with representatives from Landshut, including deputy mayor Erwin Schneck present.
At the ceremony, Moray Council convener Stewart Cree said he was delighted that the council decided to name the bridge after Landshut and described the structure as very striking.
There are two remembrance services, parades and wreath laying ceremonies in Elgin on Sunday.
They are at 11am at Plainstones and 2pm at Cemetery Drive, New Elgin.
Soup and sandwiches will be served at the Ex-Servicemen's club in High Street after the parade at noon. All welcome.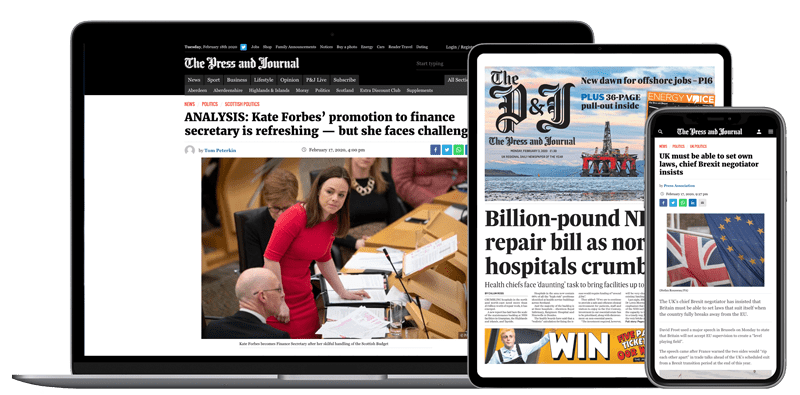 Help support quality local journalism … become a digital subscriber to The Press and Journal
For as little as £5.99 a month you can access all of our content, including Premium articles.
Subscribe