 Six candidates will contest the by-election in the Elgin City North Ward of Moray Council after nominations closed yesterday afternoon.
The multi member ward, which extends from Bishopmill, currently has one vacancy amongst its three elected members following the resignation of councillor Barry Jarvis in October who left the post to pursue a teaching career.
Candidates who will stand in the by election on December 11 are Sandy Cooper, Independent; Morvern Forrest, Scottish Green Party; Craig Graham, Labour; Alex Griffiths, Scottish Conservatives; Kirsty Reid, SNP; and Ramsay Urquhart, UK Independence party.
Electors in the ward have until Monday, November 24 to register to vote, if they have not already done so or apply for a postal vote by Tuesday, November 25.
The polling stations will be the Bishopmill Hall, Seafield School, Williamson Hall, St Columba's Church and Pinefield Community Church.
The count will take place on Friday, December 12 in Elgin Town Hall and will be counted manually.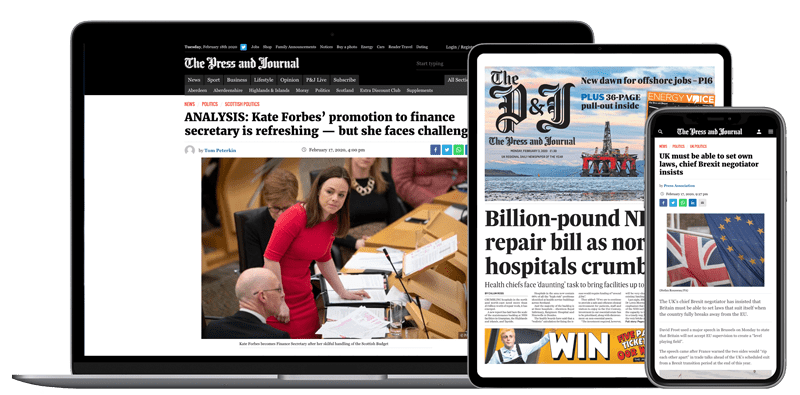 Help support quality local journalism … become a digital subscriber to The Press and Journal
For as little as £5.99 a month you can access all of our content, including Premium articles.
Subscribe