 Two students have received scholarships to support their engineering studies at Moray College UHI.
John Strachan, 28, from Lossiemouth and Piotr Nowinski, 23, from Elgin have been awarded Forsyths Undergraduate Scholarships to help them through their HND studies in engineering systems.
The scholarships were made possible by a donation from Forsyths Ltd, a Rothes based fabrication firm which manufactures equipment for the oil and gas and distilling industries.
The pair will now get £1250 each a year to help with the costs of attending university.
The students were selected for their academic potential and it is hoped that they will go on to complete the university's electrical and mechanical engineering BEng degree.
Mr Strachan said: "When I received the notice of being chosen, I literally jumped out my chair. I feel very grateful to Forsyths and Moray College UHI for this opportunity and have even been able to take on extra classes with the scholarship's funds to help further my education as far as possible.
"I'm now looking forward more than ever to enjoying my time at university and ultimately progressing to a career in mechanical engineering."
Mr Nowinski added: "The scholarship will help me to go further with my future and give me better opportunities."
Forsyths managing director, Richard E Forsyth, said: "Forsyths is proud to help John and Piotr in attaining their academic goals and subsequent career progression."
The scholarships were made possible thanks to donations to the University of the Highlands and Islands Development Trust.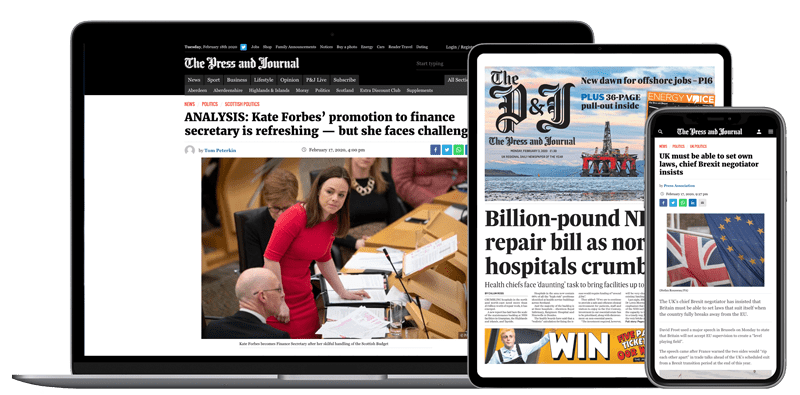 Help support quality local journalism … become a digital subscriber to The Press and Journal
For as little as £5.99 a month you can access all of our content, including Premium articles.
Subscribe