Moray's woodlands were packed with even more bark than usual at the weekend as teams of sled dogs hurtled through the forest tracks.
A field of 80 competitors from all over Britain took part in a range of classes, with mushers racing on sleds, bikes, scooters and on foot in a variety of classes ranging from single dogs to packs of up to eight dogs.
The two-day annual meeting in Culbin Forest is the most northerly event in the calendar for the Sled Dog Association of Scotland.
Race organiser Cherry Fairley, a solicitor from Elgin, claimed first place in the two-dog freight.
She said: "It was very successful. We had everything from world championship mushers and people who just enjoy running with their dogs competing."
Miss Fairley travels all over Europe with her pack of eight Alaskan Malamute dogs and is preparing for the European Cup in France on Wednesday.
She added: "I had one Alaskan Malamute and got hooked on the breed. They are big, cuddly teddy bears, and they have tremendous drive.
"A few of the competitors featured in Moray will be heading to Austria and Germany in February to race at the World Cup. I went to Switzerland for my first World Cup race. I was very nervous, but we managed to finish fourth, which was staggering.
"The dogs get very excited before races. The adrenaline is pumping with them as much as it is for us, and they love it. If you look at any pictures of my dogs, they always race with a smile."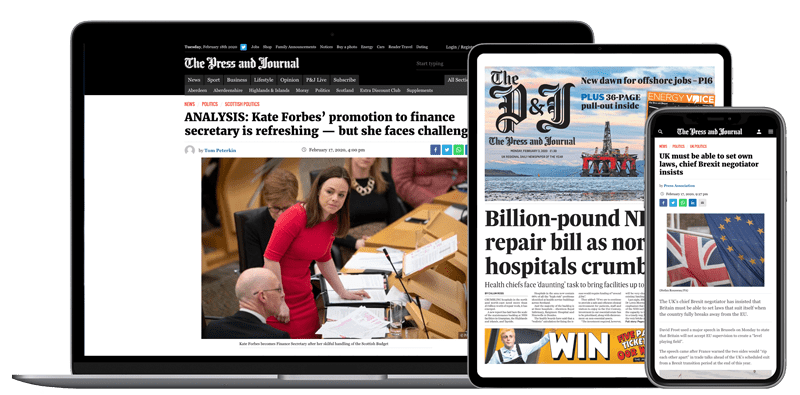 Help support quality local journalism … become a digital subscriber to The Press and Journal
For as little as £5.99 a month you can access all of our content, including Premium articles.
Subscribe