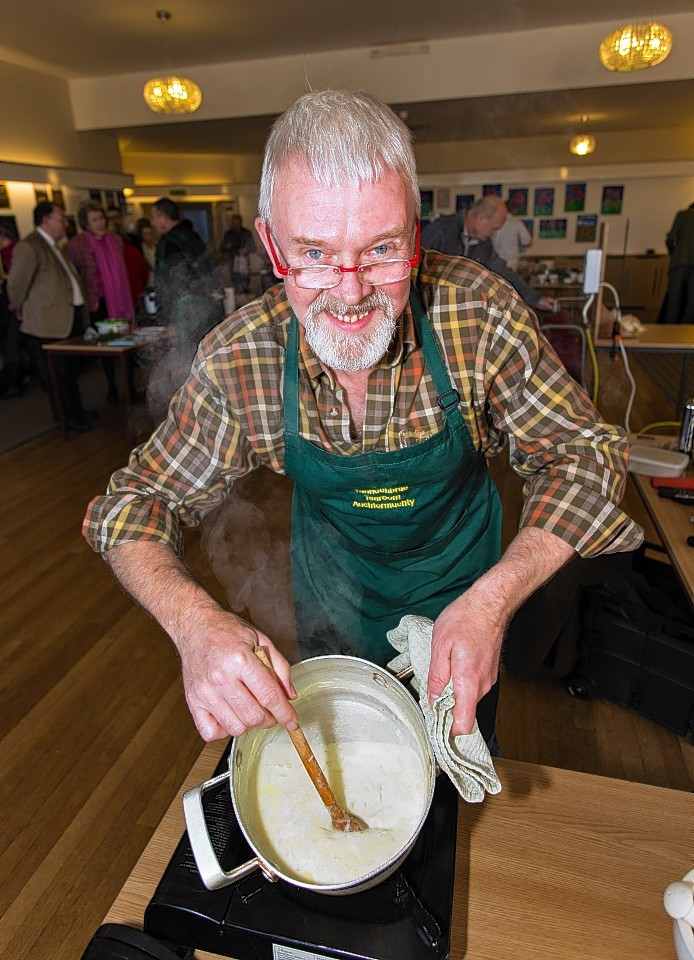 The third annual Cullen skink world championships had visitors drooling in the home town of the famous dish yesterday.
The introduction of a new category – Cullen skink with a twist – encouraged deviations from the traditional smoked haddock, milk, potato and onion formula and added a dash of extra spice to this year's competition.
The judging panel at the Cullen Bay Hotel were local culinary experts, the Lord Lieutenant of Banffshire, Lady Claire Russell and Louis Paterson from Cluny Fish at Buckie.
In the end, it was the hotly-tipped Neal Robertson, all the way from Fife, who secured the crown, while the hotel's own Ian Watson scooped the first ever "with a twist" trophy for his rum-smoked Cullen Skink with a Bermuda Twist.
Mr Robertson, owner of the Tannochbrae Tearoom in Auchtermuchty, added the fishy title to previous triumphs at the world porridge, world speciality porridge, world stovies and world jam-making championships.
He said he was thrilled with his latest accolade.
"It's all about celebrating local food from local producers," he said.
"These competitions are great. You come across all sorts of interesting people who are passionate about food.
"The next one is the mince and tatties world championships."
Mr Watson said: "It has been very busy all day. I think it was more popular than it was last year.
"We had the craft fair this year as well. We just thought it would be good for the local crafts people to show off."
Lady Claire Russell said it had been a wonderful day.
"It's lovely to see so many people interested in Cullen skink, and one hopes it will continue to grow to become a world-wide competition and bring a lot of people to this area," she added
Crafter Crystal Green, of the Patchwork Cat, said: "This was the best fair I have been to in a long time. The crafts and the soup make a perfect blend."
Vice-chairman of the Cullen Voluntary Tourist Initiative, Simon Tucker, said: "It's all a bit of fun. Everyone seems have enjoyed themselves. We'd like to thank the Cullen Bay Hotel for hosting us, the judges, the competitors, the visitors and the volunteers for making this happen. We can only hope to get bigger and better every year."