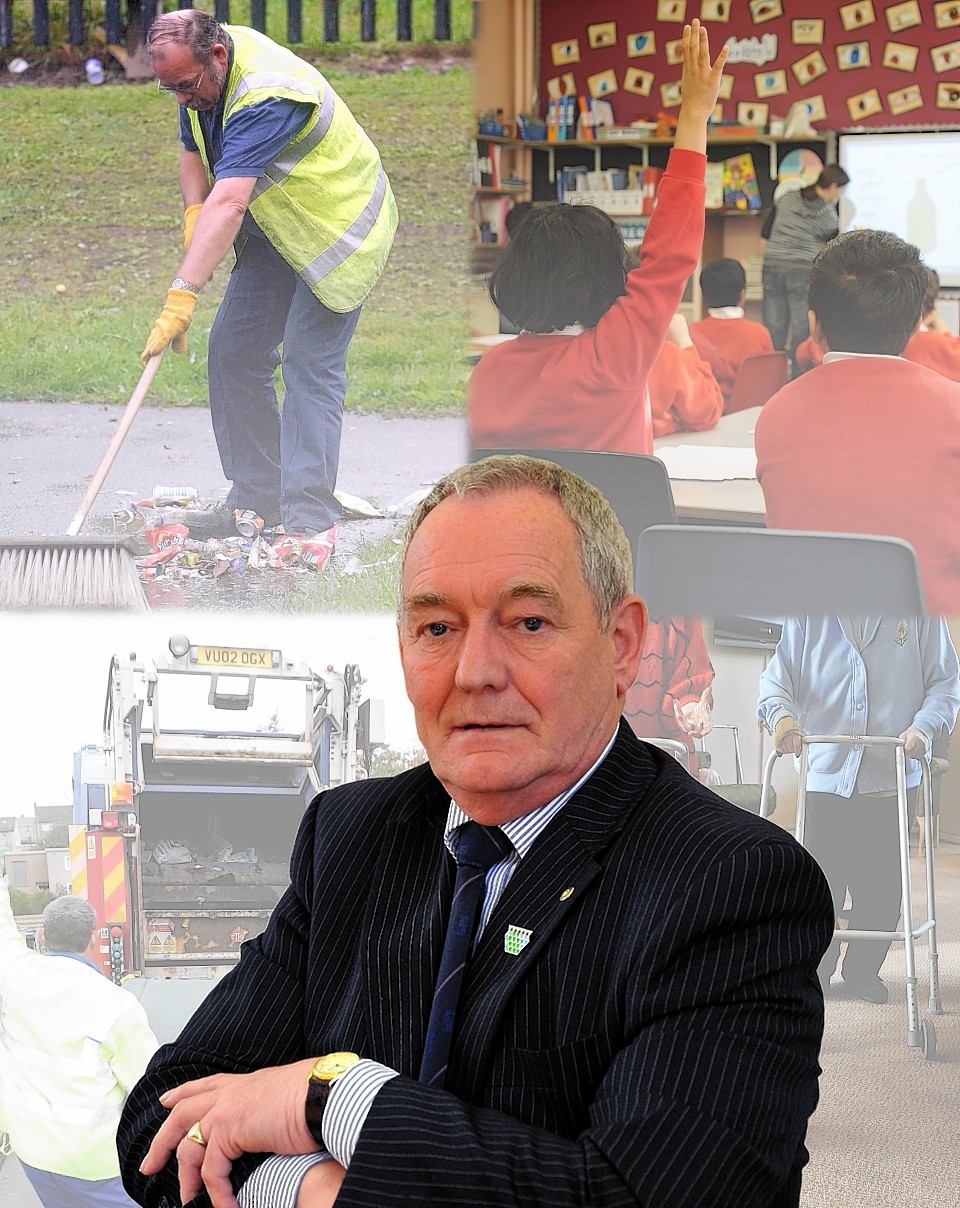 Councillors left campaigners stunned yesterday as they put Elgin's western link road back on track – less than a fortnight after the controversial scheme was rejected.
Members of the local authority's economic development and infrastructure services (EDI) committee voted to revive an £8.5million project opponents believed had been scrapped.
A fresh set of proposals will now be drawn-up in time for a meeting of the full Moray Council on December 17.
But last night one elected member warned the local authority was in danger of losing the faith of local people.
And a family who had festooned their house with anti-link road banners, and taken them down when planning permission was rejected earlier this month, vowed to mount a fresh campaign against the scheme.
Councillors voted 7-5 yesterday in favour of pursuing the project.
They also agreed to instruct local authority officers to start work on an amended planning application, while addressing the grounds for refusal of the original plans.
Councillor John Cowe who represents Heldon and Laich and is chairman of the EDI committee, said during the debate about the link road that although it had been assumed that refusal of planning permission meant the project was dead, that was not necessarily the case.
Fochabers Lhanbryde councillor Douglas Ross, who chaired the public hearing at which the original application was rejected, said the decision of the planning and regulatory services committee on November 14 should be accepted.
He said he hoped that democracy would "prevail", and was seconded by Buckie member Gordon McDonald.
But an amendment to recommit to the "major strategic" project was moved by outgoing leader Allan Wright, who also represents Heldon and Laich, and seconded by Speyside Glenlivet councillor Fiona Murdoch.
Councillor Cowe said: "In planning terms, the council is no different from any other developer when an application is refused, inasmuch as any such developer would look at the refusal and how the reasons for it can be mitigated in a revised application.
"If the western link road project is to progress, an amended planning application would have to be submitted. That approach is the one I would urge members to adopt."
Mr Cowe added that it had been stated during consideration of the original application that doing nothing was not an option.
"In my view, the options which do not provide a railway crossing will ultimately do just that to the emerging traffic issues in Elgin," he said.
"I believe that only an option that includes a crossing over the railway can create the capacity and flow of traffic necessary to provide a sustainable infrastructure for Elgin, and of the options which provide this crossing, only the western link road is financially viable for this council."
Councillor Ross said: "People have been living with this issue for over a decade, and they thought it had been put to bed after the planning meeting.
"Yet, less than two weeks later, council officers are trying to force this back on to the agenda.
"I think that is unforgivable. Put some faith back into the public that we will accept the decision made to reject the link road, and we won't just come running back. Let's hope that democracy does prevail."
Councillor Wright said: "I'm of the view this has been and should remain a major strategic aim of this council and, while I am happy to note the decision of the planning committee, because of its major strategic importance I move that this decision becomes a recommendation to full council."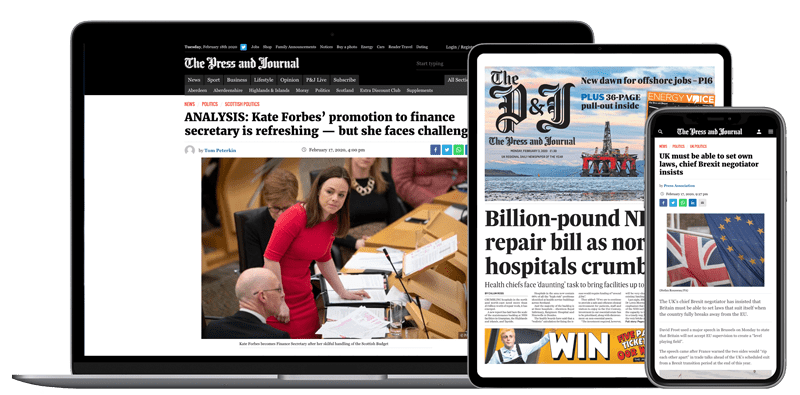 Help support quality local journalism … become a digital subscriber to The Press and Journal
For as little as £5.99 a month you can access all of our content, including Premium articles.
Subscribe