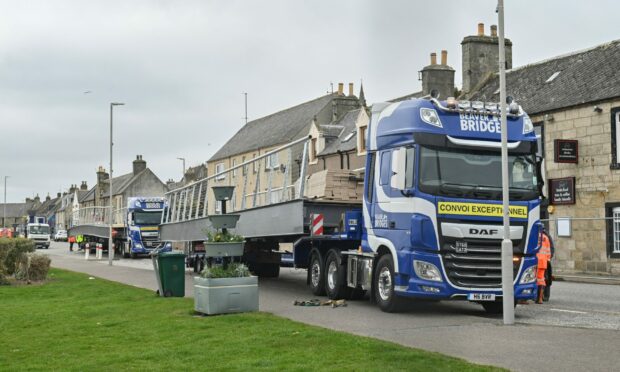 The first pieces of the new £1.8million Lossiemouth bridge have arrived in the town on the back of lorries.
Two sections of the crossing that will be lifted into place across the River Lossie rolled into the community on Friday.
Eventually, four pieces of the much-anticipated new bridge will be transported by contractors Beaver Bridges from their factory in Shrewsbury to Lossiemouth.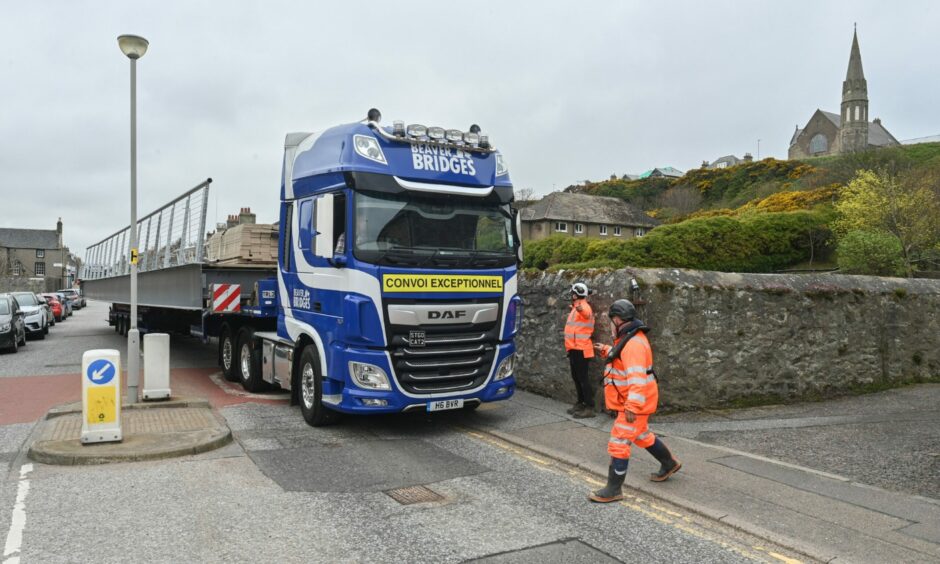 Clifton Road was closed on Friday to allow the large sections of bridge, which will span 246ft, to be dropped off.
A massive crane large enough to reach over to the other side of the river will be set up at the waterfront on Sunday.
Specialist crews will then lift one section each day into place on Monday, Tuesday, Wednesday and Thursday.
Beaver Bridges expects the new bridge will be open to the public by the end of May in time for the summer season.
The project will restore access to Lossiemouth's East Beach, which is estimated to be worth £1.5million to the local economy every year.
Beach-goers have been unable to get to the sands since summer 2019 after the 100-year-old wooden bridge buckled under the weight of sun-seekers.
It was immediately sealed off due to safety concerns and is due to be demolished after the new bridge is open.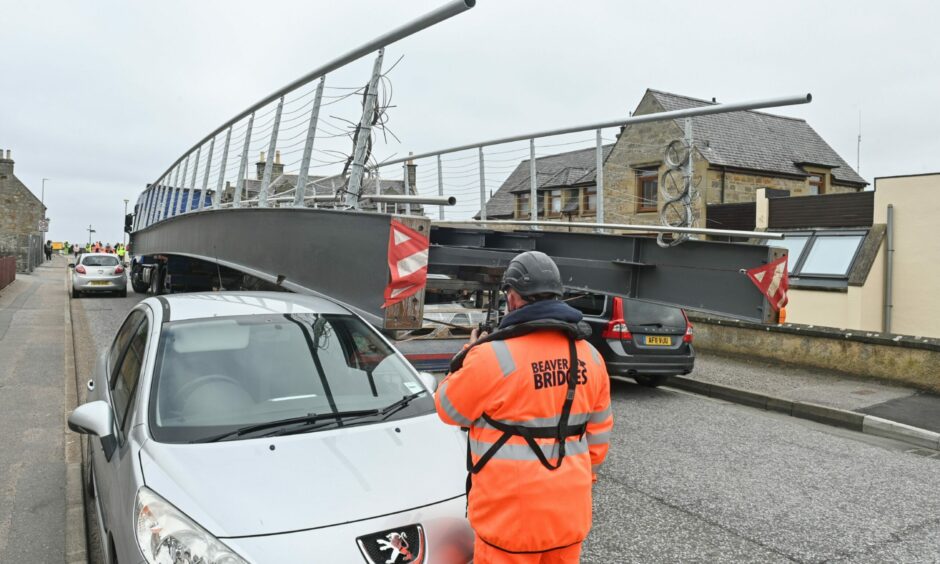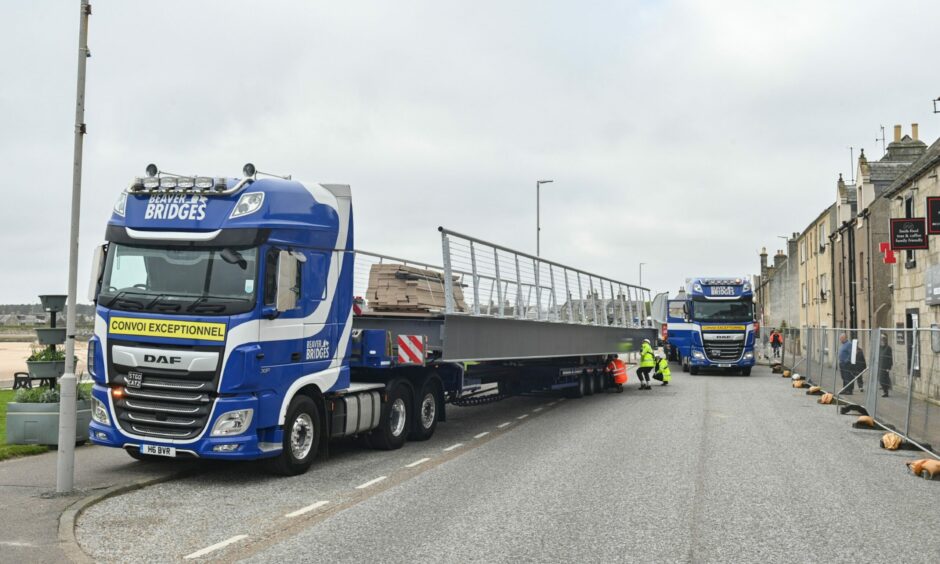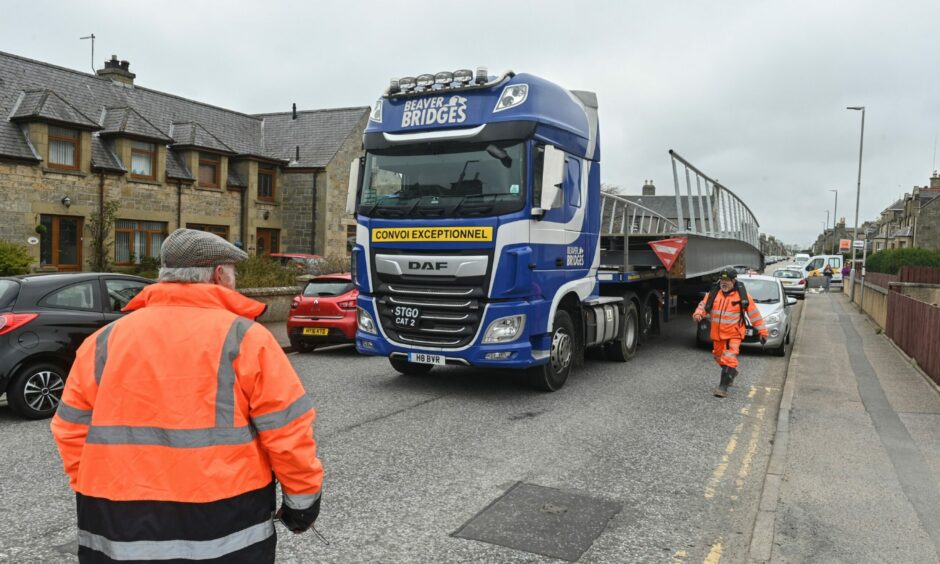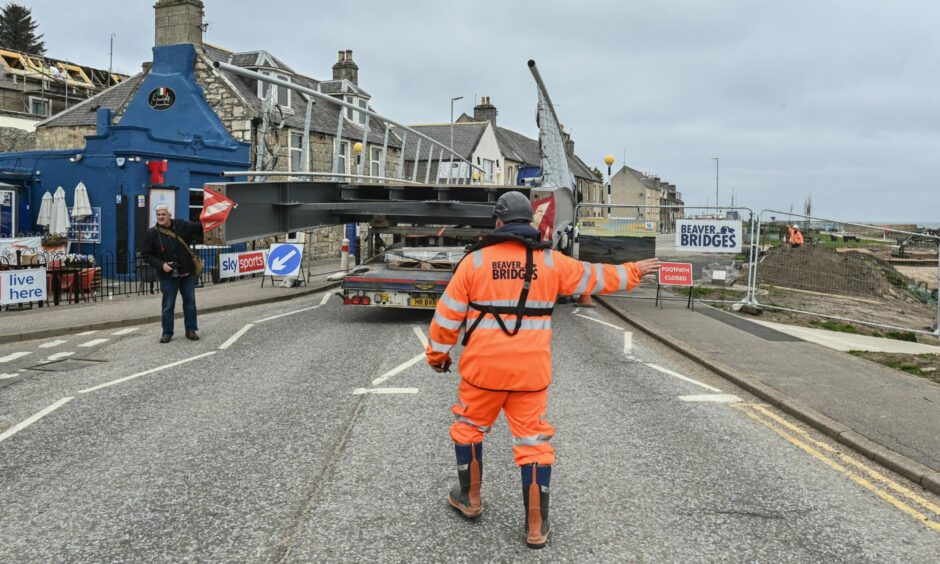 New Lossiemouth bridge: This is how and when construction will take place