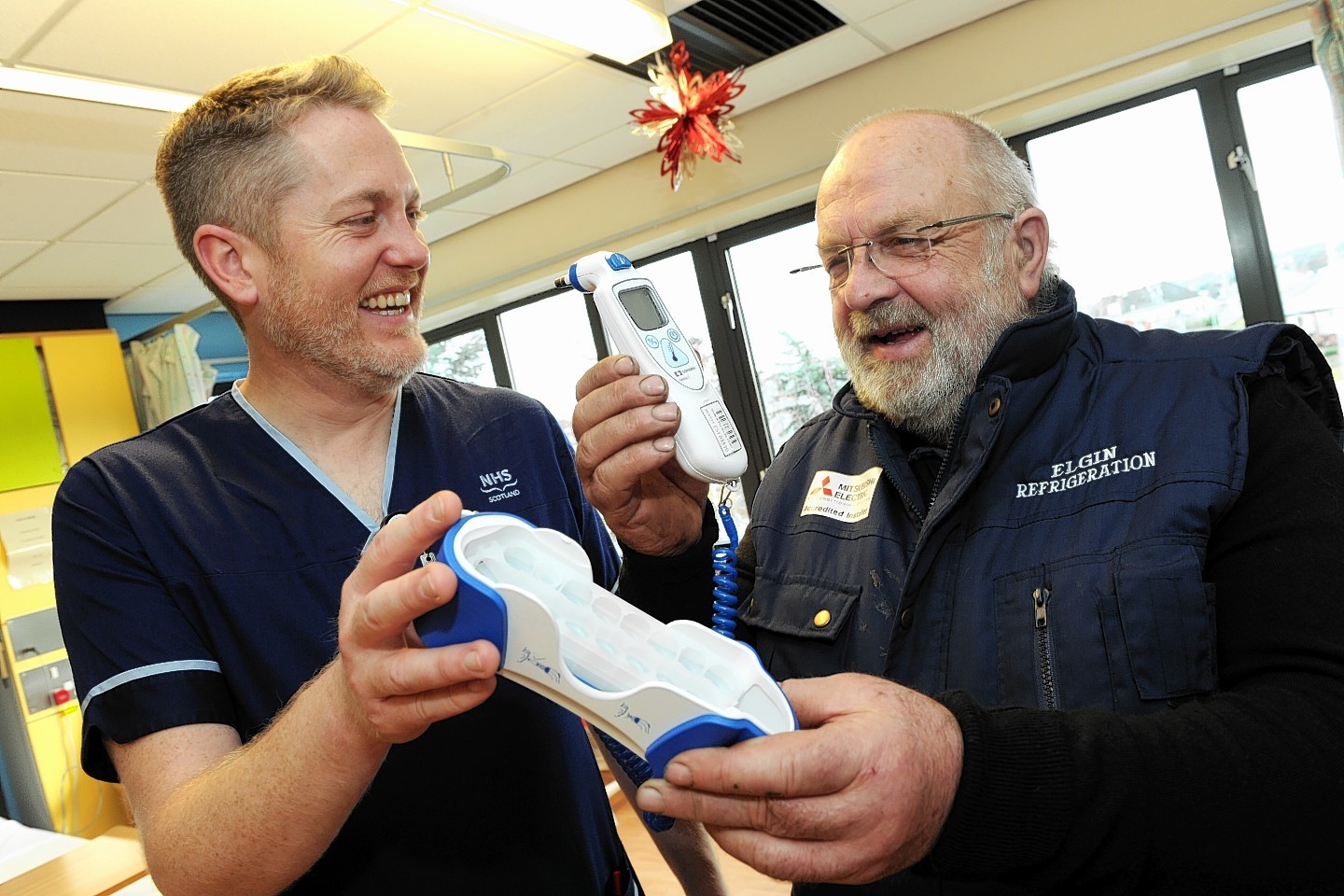 Christmas came early for Dr Gray's Hospital in Elgin yesterday as a local charity man fought back from a heart-breaking loss to deliver a special gift.
Retired forklift driver Brian Henderson works with local businesses to collect scrap metal to sell and raise money for good causes.
However, the 66-year-old was left devastated in August when thieves stole a half-tonne copper ball he was planning to sell to make a donation to help sick children.
Despite never recovering the ball, Mr Henderson vowed to raise the money for the kids anyway, and he was delighted as he handed over £1000 to senior charge nurse Matt Jobson in the children's ward yesterday.
Mr Henderson said: "I think that's about £5000 I've raised altogether now. It's unbelievable that a man can collect all that himself. It gives me such a buzz to help other folk out. I had a pretty terrible upbringing, so my main motivation for doing all this is to try and help people – especially youngsters – have a better life and a better opportunity than I did.
"I have to thank all the businesses who help me – Jim Wiseman, Gordon Shanks, David Guidi, Tommy Omand, Campbell and McHardy and all the others – I couldn't do any of it without them."
Mr Henderson's gift will go towards buying toys and essential equipment such as timpanic thermometers, portable oxygen saturation monitors and portable blood pressure machines.
Mr Jobson said: "We are fortunate to have people like Brian do this for us. We rely quite heavily on donations for the extras to help make the environment nicer, and purchase essential pieces of equipment that get a lot of use, and wear out quite quickly, and we will use some of this to go and buy some Christmas presents. We are really, really lucky."