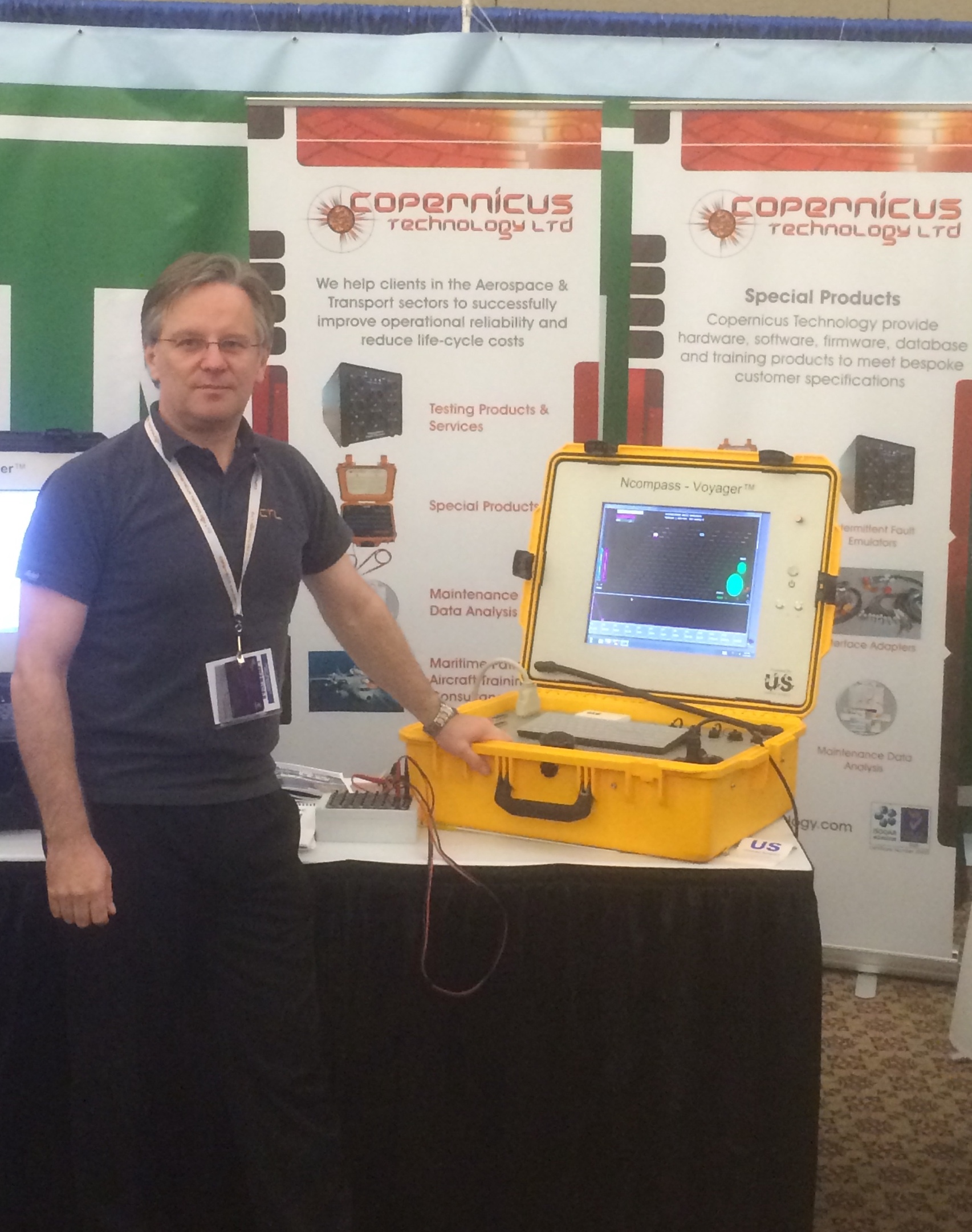 A small Moray company is celebrating after their product to detect electronic faults on aircraft came runner-up in an innovation competition run by the US Department of Defense (DoD) Engineering and Logistics.
Copernicus Technology, based in Urquhart near Elgin, manufacture the Ncompass-Voyager(TM) kit, and was the only European company of 300 entrants in the competition, which aims to help the DoD solve complex maintenance issues.
Intermittent faults are a common issue within the aerospace industry and result in aircraft being inactive or unreliable until the cause of the fault is located – resulting in billions of dollars in costs.
The portable Ncompass-Voyager(TM) electrical test system can test up to 512 circuits simultaneously for intermittence and a number of other wiring integrity issues, finding the fault far more quickly than traditional testers.
Two members of the Moray company were at the major event in Alabama, along with their partners Universal Synapatics Corp (USC), DIT-MCO and Total Quality Systems Inc (TQS).
Jim Cockram, Copernicus Technology technical director, said: "We are absolutely delighted that our product came second in this competition. The whole event was extremely successful for us as our stand attracted considerable interest from the 4 US defence arms. This should lead to increased interest in the US and Europe for our detector, which offers unique capability in intermittent fault detection and wiring integrity."