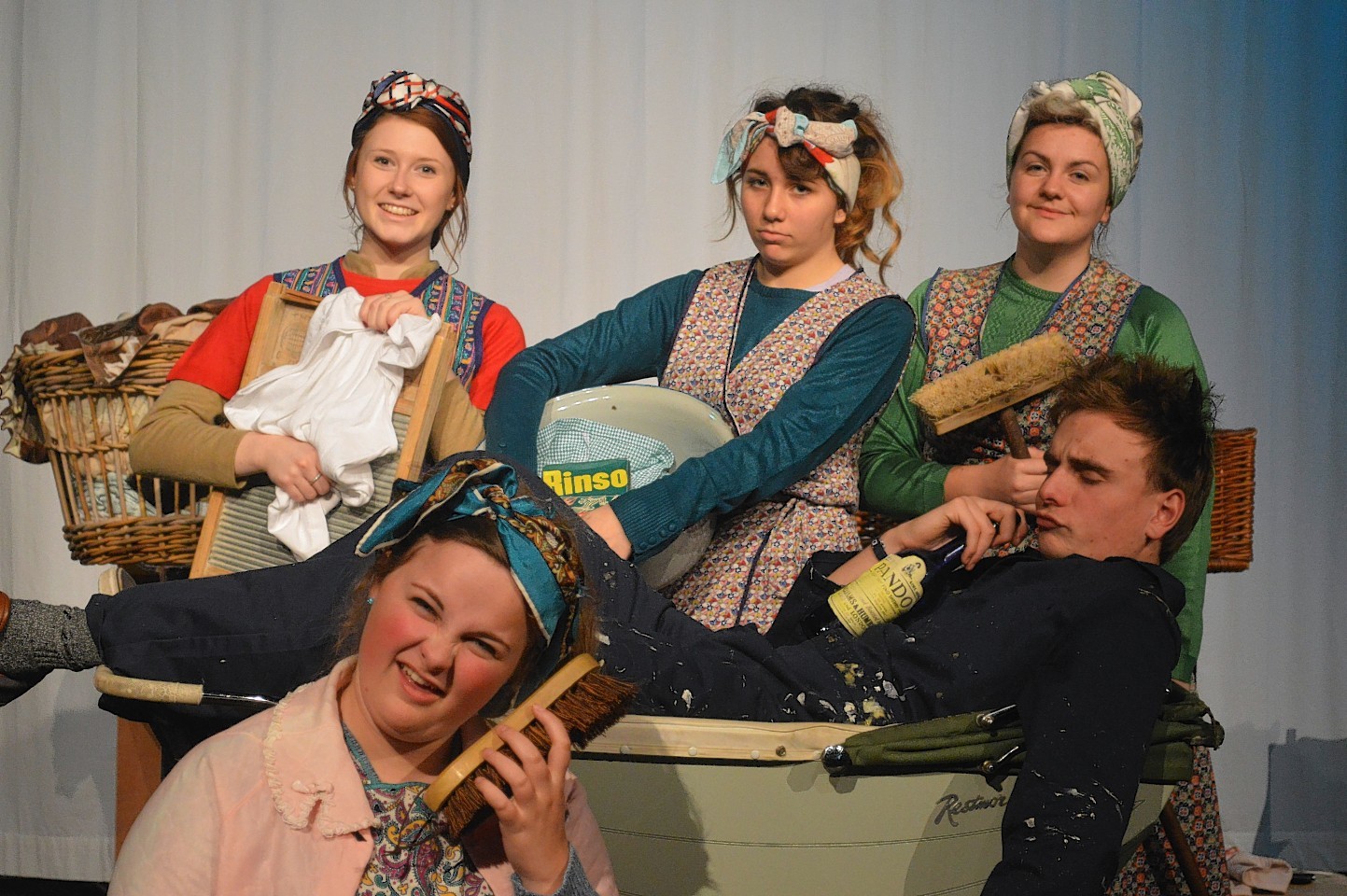 The new-look Elgin Academy is set to open its doors to the public as a playhouse for the first time.
The festive production of The Steamie, by Tony Roper, will see the assembly hall transformed into a wash house in working class Glasgow, on Hogmanay 1953.
This award winning comedy has been choreographed entirely by pupils, as they put their own spin on one of Scotland's most successful productions of modern day drama.
The production's cast spans all year groups and comprises of a live band, with singers, dancers, comic action, and some special guest appearances from "weel kent" faces from within the school.
Performers were selected from a range of acting and dance auditions, and pupils from all ages are taking responsibility for areas such as lighting, sound, make up and stage crew.
Principal teacher of drama Angela Ogg-Lumsden said: "The Steamie discusses the universal themes of camaraderie and friendship. It's quite a unique project. All the choreography has been done by S6 pupils, and we will have some surprise appearances from staff members, who none of the pupils know yet.
"It's giving the kids a sense of ownership and leadership. Drama is not just a subject for people who don't know what else to do. It allows us to rehearse for life, and it gives kids the chance to see things in a different way and have the safety to examine things through someone else's lives."
David Burnett, head teacher at the academy, said: "We are really excited about it. We think that anyone that comes along is in for a memorable evening. It will be the first time they will see the hall used for a drama production since we opened two years ago.
"It's a showcase of the talent in the school, and it's about giving them the opportunity to perform. All the lead roles are taken by pupils, and I think it will really show off how the principle of teamwork is working effectively in the school."
The production will take place in the assembly hall on Thursday, December 11 and Friday, December 12 at 7pm. Tickets can be purchased by contacting the school office on 01343 543485 or pupils can purchase tickets daily from 1.10pm – 1.30pm in G41. Adults tickets are £8 and concessions are £6.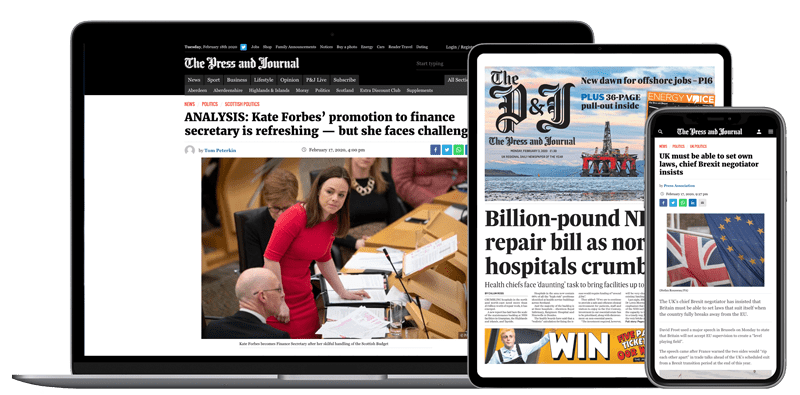 Help support quality local journalism … become a digital subscriber to The Press and Journal
For as little as £5.99 a month you can access all of our content, including Premium articles.
Subscribe