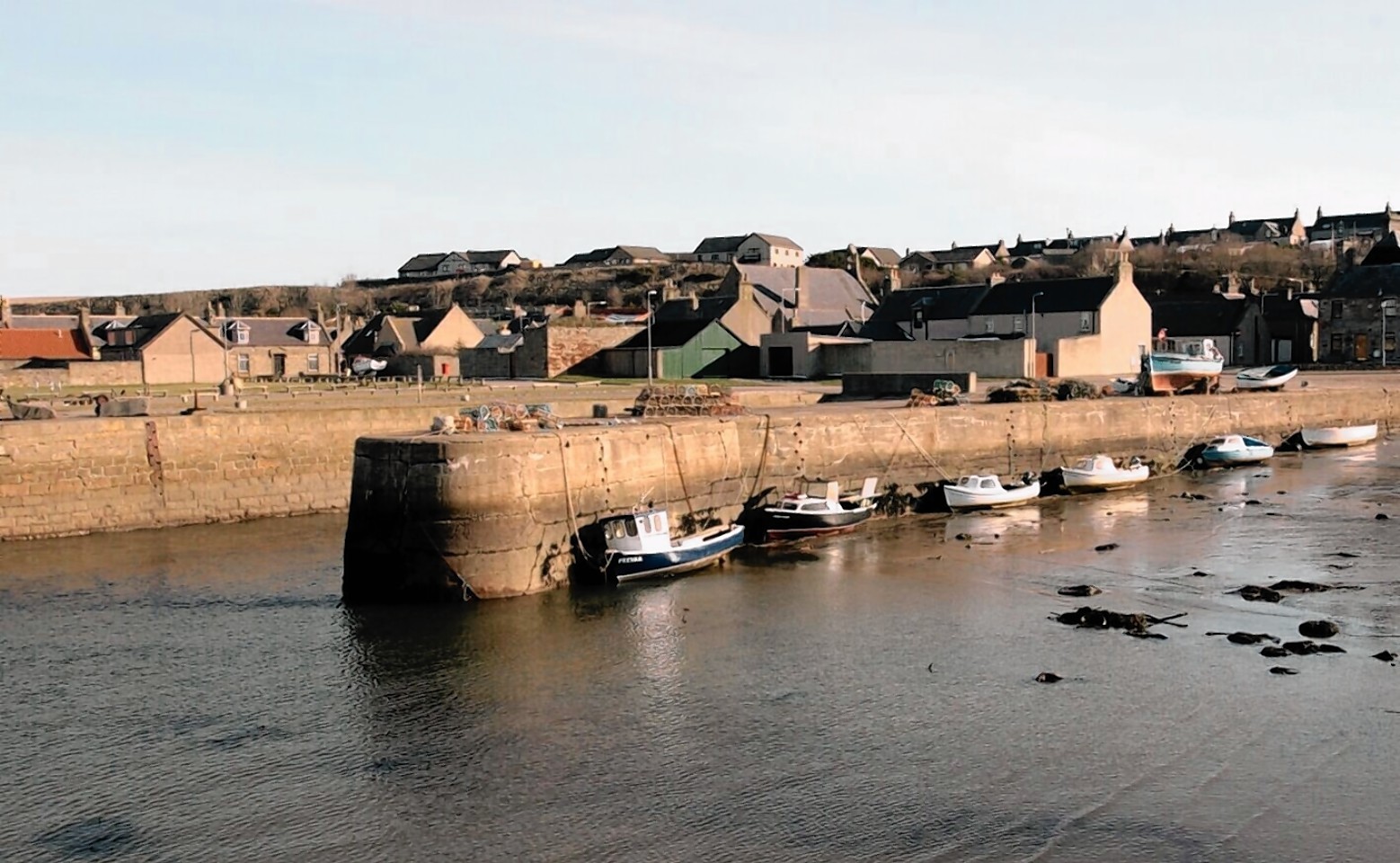 Boat owners fighting for the future of their harbour will find out tonight what course local people want them to steer.
A "community question" was delivered to households in Portgordon to gauge opinion on the way forward for the tiny refuge.
Boat owners were served with a notice to quit the harbour in August amid safety fears over its storm-damaged pier.
But following talks between the Portgordon Harbour Group, Moray Council and the Crown Estate – which owns the haven – boat owners were told they could keep their vessels on the pebbled area beside the pier.
They were also offered the site for just £1 if a commitment was made to carry out repairs – which could cost up to £400,000.
However, a deal has not yet been struck, and negotiations over the long-term future of the harbour are ongoing.
At tonight's meeting, the results of the "community question" should reveal what local people want the harbour's future.
Lee Brown, chairman of Portgordon Harbour Group, said: "The 'community question' was a call for the public to voice their opinions about what should be done.
"This was done quite some time ago, but interest has changed since then. We want the Crown Estate to realise there is active interest here.
"I had to go out and collect the response sheets.
"It seemed the majority of the responses wanted to get the harbour up and running to a functional and sustainable level, and we want to get all the repair work done to the entire harbour, but we still have a long way to go."
Alan Laidlaw, rural and coastal portfolio manager for the Crown Estate, said: "Reinstatement works at the East Pier started in October and, despite good progress being made, as a result of further substantial damage caused by bad weather, additional work needs to be done.
"The completion date is therefore likely to be February 2015, allowing for the workers' festive break.
"To protect the health and safety of the public, the contractor has erected security fencing around the site.
"We continue to working closely with the harbour group to find a long-term solution for the harbour and will continue to discuss future options with the community, including the offer to transfer ownership of the pier and harbour to a local body.
"We will keep the community informed of any further developments regarding the future of the harbour and would like to thank harbour users for their cooperation to date."
Tonight's meeting will be held at the Lampie Hoose, starting at 7pm.