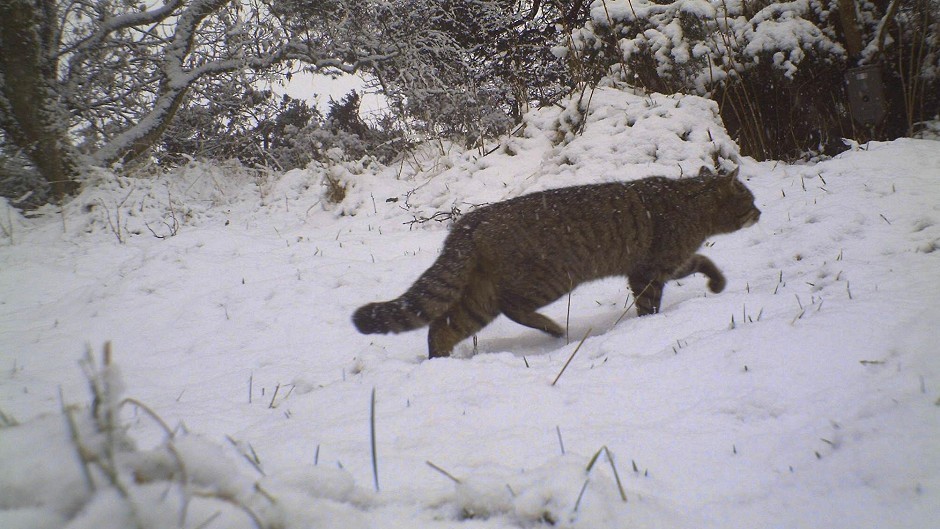 A project which aims to save one of Scotland's most distinctive and endangered species has been awarded almost £1million.
Wildcat Action will use the Heritage Lottery grant to track the dwindling population – believed to be down to just a few hundred individuals – and to raise awareness of the threats the animals face.
Experts say the species is on a "knife edge" because of hybridisation through mating with feral and domestic cats.
The funding will pay for training in wildcat surveys and species-friendly land management practices.
It will also be used to neuter and vaccinate feral cats, and to promote responsible pet cat ownership.
Wildcat Action, which involves more than 30 organisations, is planning to tackle decline in six priority areas over the next five years.
The team will target Strathbogie, near Huntly, as well as Morvern, northern Strathspey, Strathavon, Strathpeffer and the Angus Glens.
The lottery funding will be matched by contributions from the project's partners, resulting in £1.95million over five years.
Colin McLean, head of the Heritage Lottery Fund in Scotland, said: "We have some incredible native wildlife in Scotland but our species and habitats are under constant threat.
"We are delighted to see such a strong partnership working together for the good of this iconic Scottish species. We hope that with the Heritage Lottery Fund grant announced today, communities across the country will be inspired and empowered to safeguard the existence of these rare creatures."
Rhoda Grant, Highland and Islands Labour MSP and wildcat champion, said: "The determination of the group is heartening and I know this money will be put to good use. It is a privilege to champion this beautiful species, which is very much a part of our heritage."
Ron Macdonald, director of policy and advice at Scottish Natural Heritage said: "We now have the package in place that will hopefully safeguard wildcat populations in these six priority areas."
Dr Andrew Kitchener, principal curator of vertebrates, National Museums Scotland, said: "This is wonderful news for the Scottish wildcat, whose population is on a knife edge.
"This Heritage Lottery Fund award makes it possible to get many people involved on the ground in doing something positive for the wildcat."