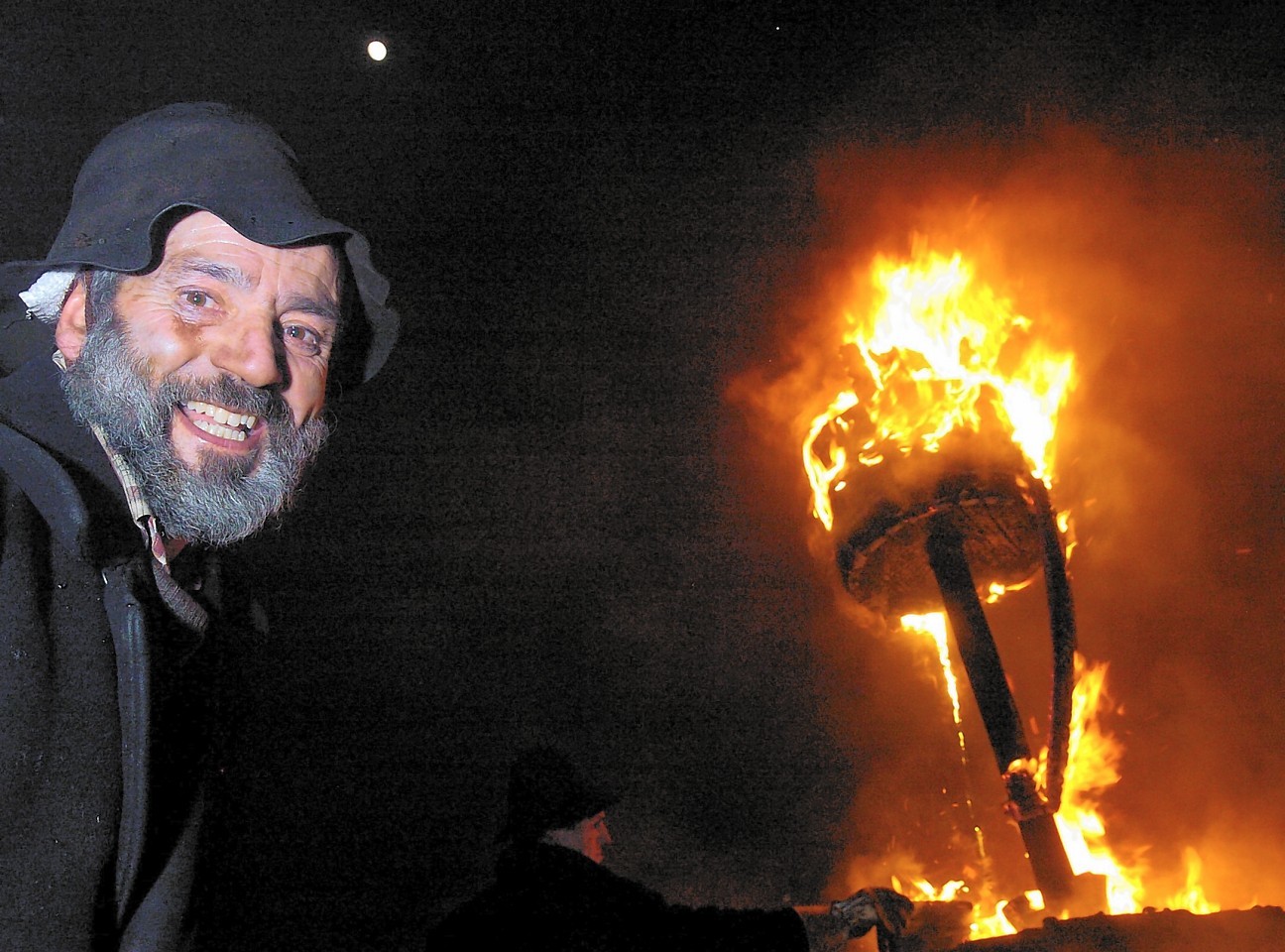 Residents of Burghead, with a burning passion for tradition, will welcome in the old Scottish New Year tonight as thousands of spectators look on.
Each year, villagers celebrate the start of a new year in their own, distinct and very traditional way with the Burning of the Clavie.
The celebration, which has ancient roots and is believed to bring good luck for the coming year, features a blazing Clavie (pronounced clay-vee) – a barrel filled with wood shavings and tar, nailed to a large post – which is carried through the village by a group of men led by the Clavie King, Dan Ralph.Moray
Normally, the ceremony is held on January 11. However, as the date lands on a Sunday this year, the parade, condemned in the 18th century as "an abominable heathenish practice", will take place tonight, starting from outside the Old Manse on Grannary Street at 6pm sharp.
It then follows a traditional route through the old part of Burghead, before the procession makes its way to a stone altar of an old fort on ancient Doorie Hill.
There, the Clavie is set down while the crew work hard adding more and more fuel until the hillside is ablaze with a beacon of fire which, on a clear night, can be seen from a great distance.
The significance of it dates back to the 1750s, when the Julian calendar was reformed in Britain and the new Gregorian calendar was introduced.
Mr Ralph, 66, the local funeral director and joiner has been "king" since 1988, and he will be supported by his sons, Danny and Lachie, and a raft of long-established Burghead families.
He said: "Last year, we had at least 4,000 turn up and expect the same, if not more, this year as it falls on a Saturday.
"It puts Burghead on the map and we're delighted to see so many coming along to watch the spectacle, but we'd still do it if nobody turned up, as it's all to do with tradition."
Despite a yellow weather warning for snow and ice, there is no risk of the event being cancelled.
Mr Ralph added: "The weather isn't forecast to be great, but it won't bother us.
"It might make it a bit more difficult, but we're fairly resourceful people down here. We had a really bad storm exactly 10 years ago. They called it the Clavie Gale.
"It was just across the bay in Kinloss, and about an hour after we lit the Clavie they recorded winds of 134mph, but we managed then, and we'll be fine tonight."