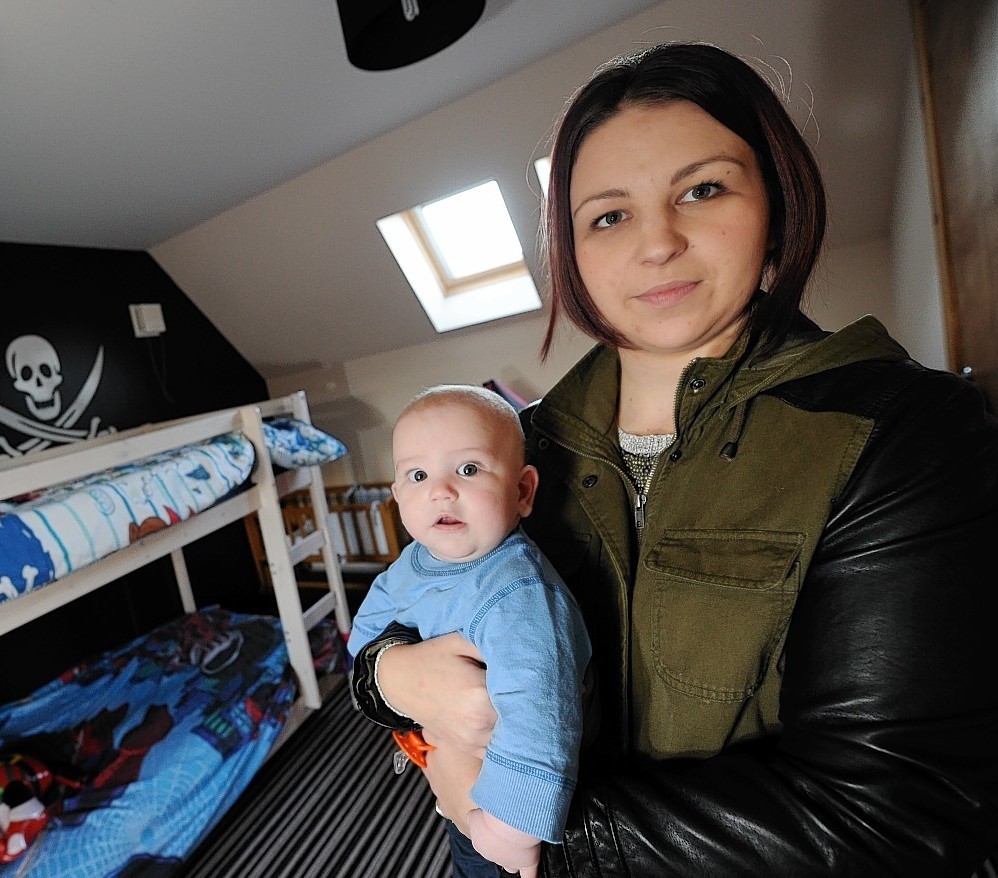 Parents who warned a child could die if insulation problems in their freezing homes were not resolved are still waiting for action.
Terrified residents at an affordable homes development in Imlach Way, Lossiemouth claimed last year they had been forced to take drastic measures to keep their families warm.
Youngsters were wrapped in fleecy pyjamas, extra blankets and even gloves and hot water bottles as temperatures fell.
Six weeks on, the situation has not been resolved – and with further snow and freezing temperatures expected this weekend, one desperate mother has called for answers from site owners Moray Housing Partnership (MHP).
Last night MHP said although they had identified issues with the insulation, specialist consultants were still coming up with a solution.
But mother-of-three Rebecca Hay, who has lived on Imlach Way for the last 14 months, said: "At the beginning of last month, we had someone come out with an infrared camera, and they realised there is a problem with the insulation. We got a letter just before Christmas saying there is an issue and it is being dealt with.
"But, how long are we going to have to wait now? They know what the problem is, as the camera showed them. It makes you think they don't know what they are doing.
"It's frustrating because it's so cold. I have had to buy the kids thicker duvets, I had thermal pyjamas on, and I had to take my six-month-old, Cooper, into bed with me because even though he was in a sleeping bag, his face and his hands were so cold, and to make things worse they say the rent is going up next month."
MHP is an independent not-for-profit business focused on providing and managing high quality housing across the north-east.
Housing services director Glenn Adcook, said further visits had been carried out, and thermal imaging cameras had been used to assess the problem.
He said: "We think the issue could potentially be more complex than we first anticipated, so we are acquiring the services of a specialist consultant. We are waiting for proposals to come down from the consultants, and, obviously, we have impressed on them that this is an issue the tenants are very concerned about, so, as soon as we have those proposals, we will enter the next phase of evaluation and inspection."
He added an update would be sent to tenants to let them know the timescale of the project.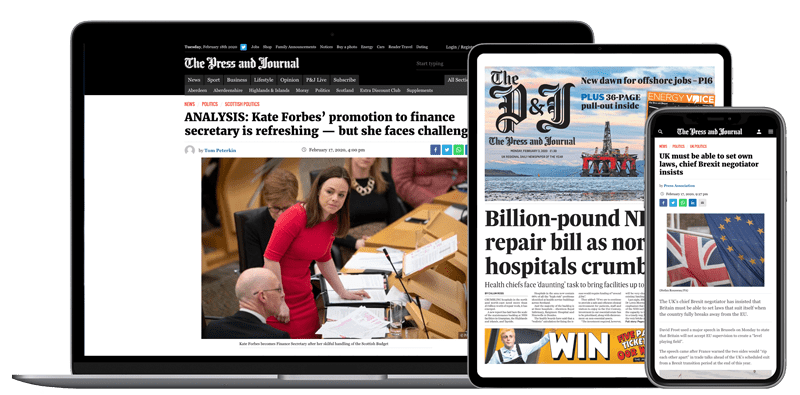 Help support quality local journalism … become a digital subscriber to The Press and Journal
For as little as £5.99 a month you can access all of our content, including Premium articles.
Subscribe