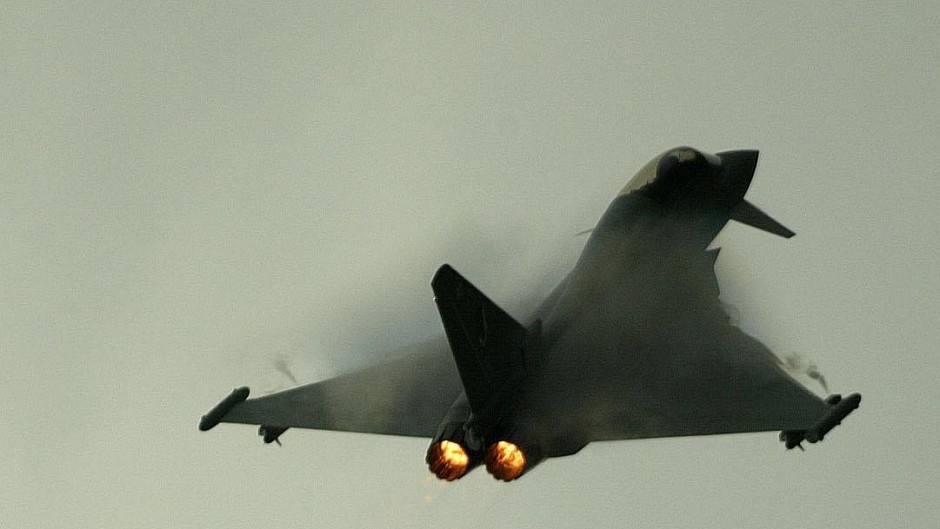 Russia may be testing the reactions of RAF Lossiemouth air crews because of the probe into the death of ex-KGB spy Alexander Litvinenko.
Typhoon fighters from the Moray base and RAF Coningsby in Lincolnshire were scrambled to intercept a pair of Tupolev 95 "Bear" planes approaching UK air space.
They had been in the UK "area of interest" and caused disruption to passenger flights, prompting the Foreign Office to summon Moscow's ambassador to London to demand an explanation.
Andrew Brookes, a former RAF pilot and fellow at defence think-tank the Royal United Services Institute, questioned the timing yesterday.
He suggested it could be linked to the ongoing inquiry into the murder of Mr Litvinenko, who died from radiation poisoning in London in 2006, three weeks after he drank tea laced with polonium.
The former KGB agent fled to the UK where he became a vocal critic of the Kremlin and worked for the UK intelligence service MI6.
Mr Brookes said: "They are basically strutting their stuff around the globe.
"Litvinenko… I just wonder sometimes whether because of the timing of that inquiry this is somehow associated with that.
"There is no threat, but it's a massive disruption. It's basically two fingers from the Russians."
The inquiry into Mr Litvinenko's death began this week.
RAF Lossiemouth became one of two "Quick Reaction Alert" bases in the UK last year, where pilots are kept ready to respond to any air threats 24-hours-a-day.
New figures, published yesterday in response to parliamentary questions from Moray MP Angus Robertson, show that Quick Reaction Alert aircraft launched to intercept aircraft on 20 different days last year, of which eight involved Russian planes.
In November, Typhoons from RAF Lossiemouth were scrambled to intercept Russian aircraft twice in the space of 48 hours.
The incidents happened during what Nato called an "unusual level" of "significant military manoeuvres" by Russian military jets over European airspace.
Russian Bear planes are capable of carrying nuclear weapons and it is understood that they were flying this week without their transponders turned on, making them invisible to civilian aircraft.
A number of flights arriving in Britain had to be diverted to avoid potential disaster.
The Russian aircraft were travelling from the north, past the west coast of Ireland and to the English Channel before turning and going back the way in the opposite direction.
The RAF Typhoons escorted them from a distance of about 1,000ft for about half an hour, as they passed south of Bournemouth and Portsmouth.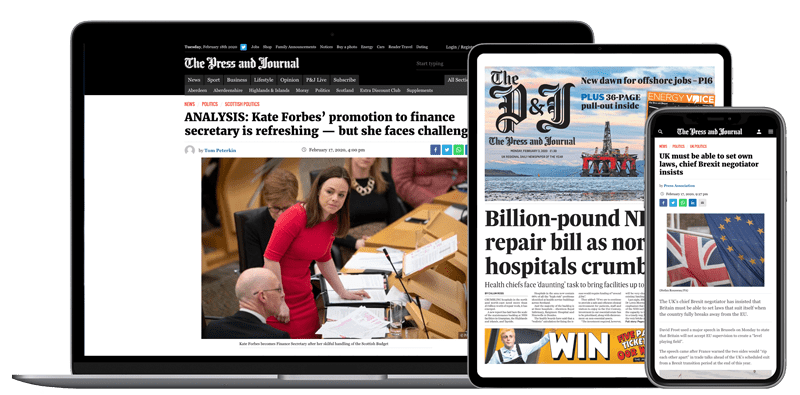 Help support quality local journalism … become a digital subscriber to The Press and Journal
For as little as £5.99 a month you can access all of our content, including Premium articles.
Subscribe