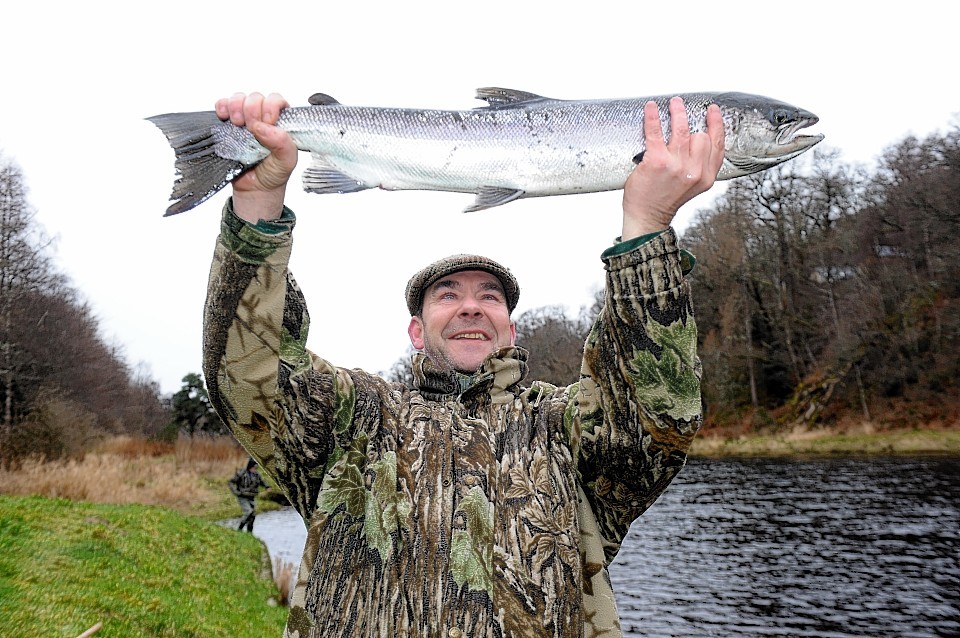 Anglers are pinning their hopes on 2015 being a better year as the opening of the salmon season on two major rivers looms.
The first line will be cast on the Dee today, and next week it will be the Spey's turn to welcome fishermen – and women – to its banks.
After declining salmon numbers in recent years organisers are hoping that the traditional opening ceremonies can bring some luck.
The Dee's event will take place this morning at the Potarch Bridge, between Banchory and Aboyne.
The Speyside ceremony will be held on Wednesday, February 11 at Penny Bridge in Aberlour.
Local businessman and chief executive of Aberdeen Asset Management, Martin Gilbert, will officially open the Dee.
And on the Spey next week, last year's Anniversary Quaich winner Anne Cameron will pour a bottle of Aberlour 12 Year Old Single Malt into the water to mark its opening, a tradition believed to bring good fortune to those pursuing spring salmon.
Director of the River Dee Trust, Mark Billsby said: "Last year was a really difficult time for salmon fishing across the whole of the north Atlantic.
"What we have to do is make sure the river is in as good condition as possible, we need to work with people to get things as good as they can be.
"We are optimistic about this season.
"With any wild animals there are good years and there are bad years, it does happen – we've always had times like this.
"But salmon have an amazing ability to bounce back, and we just don't know what hand mother nature will deal us this year."
He added: "There are 500 people involved with fishery on the River Dee and we've got to look after those jobs and make sure there are fish for future generations."
Guest speaker at the Spey ceremony will be convener for the Cairngorms National Park Authority, Duncan Bryden.