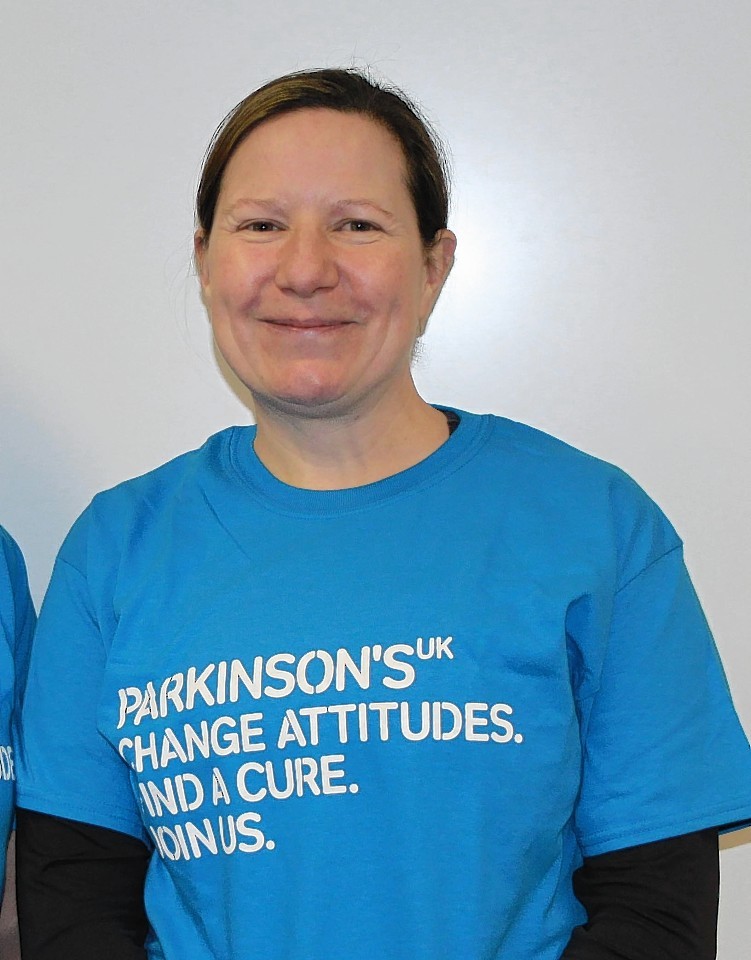 A Moray woman is hoping to bring her RAF career to a close by raising a sky-high sum for charity.
Helen Wood, 46, from Hopeman, is aiming to complete a 1,000km walking challenge by the time she retires this summer, with all proceeds going to Parkinson's UK.
Despite struggling through hip injuries, Ms Wood is walking or running an average of 5km every day.
She is undertaking the feat in honour of her 71-year-old dad, Eric Wood, who was diagnosed with Parkinson's in 2010.
Ms Wood said: "My dad receives lots of expert help and care from a specialist Parkinson's nurse and doctors who are fantastic.
"I hope the funds I raise will make a real difference to the lives of those living with Parkinson's."
Ms Wood is a Squadron Leader at RAF Waddington in Lincoln, and she splits her time between the base and Hopeman when she is home at weekends.
A lifelong sportswoman, Ms Wood first encountered physical difficulties after a marathon in Snowdonia in 2008.
Next month Ms Wood will take part alongside 10 of her RAF colleagues in the Lincoln 10km run, which takes place on March 22. She will then bring the challenge to a conclusion on top of Europe's highest peak, Mount Elbrus in Russia, at 18,510ft.
Ms Wood and her partner will embark on an adventure walk up the dormant volcano in the Caucasus this summer.
If all goes to plan, Ms Wood will have reached her goal by the time she retires from the RAF after 27 years of service in July.
She is taking on the challenge with colleague Joanna Flear, whose father died four years ago as a result of Parkinson's.
Director of fundraising at Parkinson's UK Paul Jackson-Clark said: "Running or walking 5km every day is a fantastic way to raise vital funds to support our work. We are incredibly grateful for her support."
To sponsor Helen visit: www.justgiving.com/Helen-Wood12