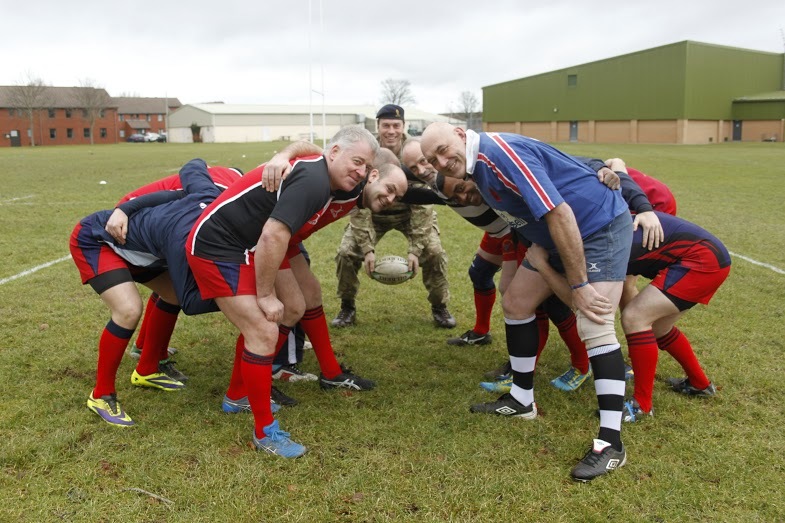 Veteran rugby players will converge on Moray this summer, as they roll back the years with charity rather than championships in mind.
The Scottish Rugby Union's "golden oldies" day will take place at Kinloss Barracks in July as a way to mark the 75th anniversary of the game at the former airbase.
The Kinloss Eagles RFC home turf will welcome players aged 35 and over from across the country, as they compete in a friendly tournament.
In keeping with the festival's military setting this year, funds raised will go to armed forces charities.
During a launch event mat Kinloss barracks, Moray Council convener Allan Wright welcomed the festival.
He said: "It has often been noted that rugby is a game for ruffians that is played by gentlemen, while football is a game for gentlemen played by ruffians.
"But the 'golden oldies' have changed that a bit, making rugby a game for gentlemen played by gentlemen."
The Kinloss club marked the occasion by tackling visiting players in a warm-up game.
Scottish Rugby Union president, Ian Rankin, said: "I am sure the festival will bring 'golden oldies' from far and wide.
"It is one of the great rugby events in our calendar, where fun is at the top of the priority list."
The good-natured tournaments began in 2009, and the seventh installment will take place on Saturday, July 18.