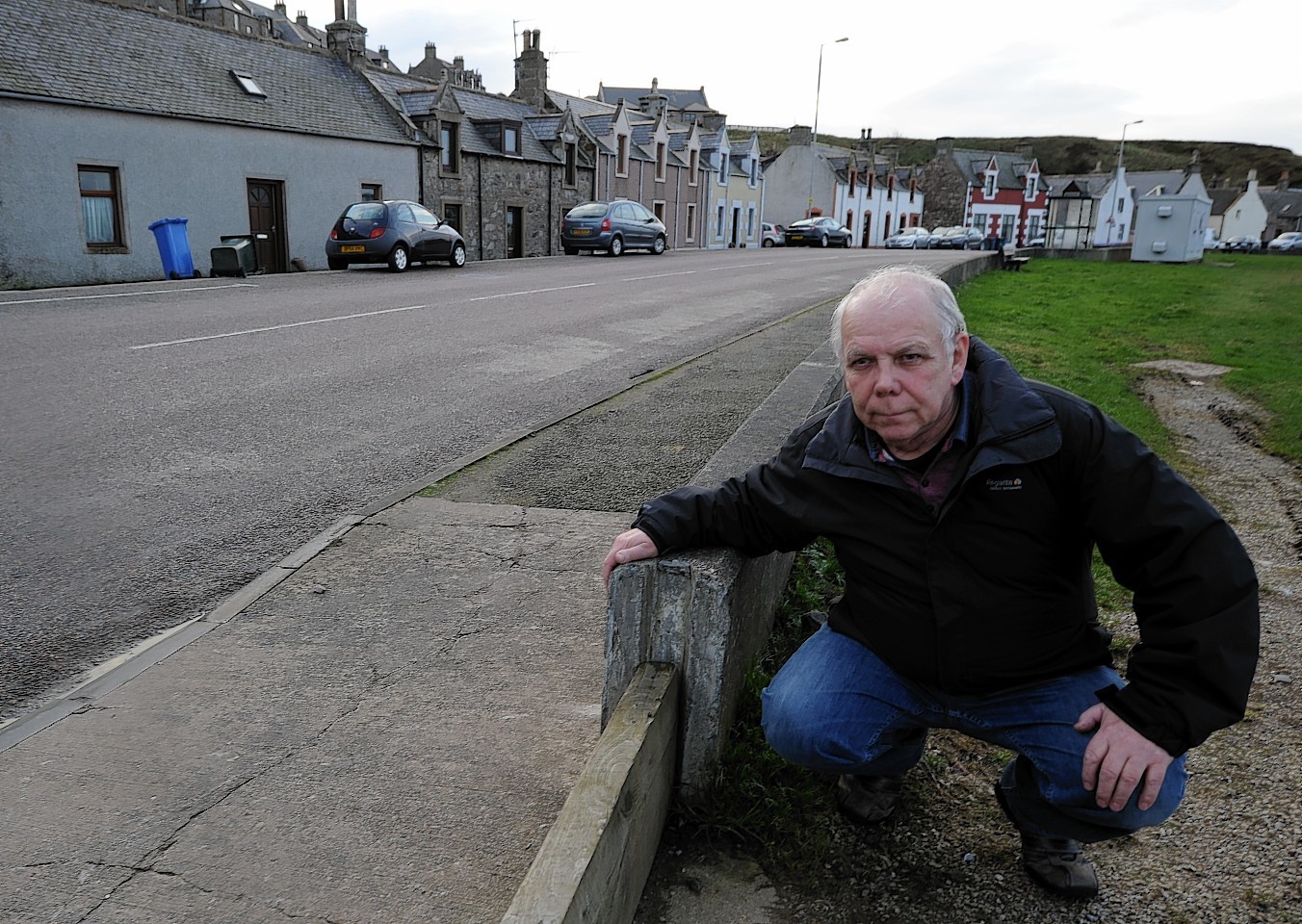 Moray Council has unveiled proposals which could ease the worries of people in communities at high risk of flooding.
Feasibility studies will be carried out to examine the practicalities of protecting Hopeman, Dallas, the Portessie area of Buckie and Arradoul.
Two other areas – Portgordon and Seatown in Lossiemouth – will be considered separately after being identified by the Scottish Environment Protection Agency as "potentially vulnerable".
All six communities have experienced flooding in the recent past.
The studies, which are expected to be completed within six months, were approved by Moray Council's economic development and infrastructure services committee yesterday.
The committee heard that the council's flood risk management team did not have sufficient resources to examine each of the areas simultaneously.
A report by senior engineer Debbie Halliday said: "One method of managing this workload would be for areas to be prioritised according to the extent and frequency of flooding."
Councillors were told that each individual study would take about five months and if they were carried out simultaneously, help would be required from outside consultants and there would be additional cost implications.
The studies are the first stage in deciding whether a business case can be established for implementing flood protection measures in each of the areas.
Portessie flood-victim Bill Cooper greeted the news with cautious optimism last night.
He said: "It's something. At least they are speaking about this now.
"We are still sitting waiting on the high tides to come on February 21, and this news doesn't address that problem, but I'm glad they are bringing attention to it. It means something might happen sooner rather than later."
Dallas resident Charlie Gerrie's daughter and son-in-law, Emma and John Fielding, were one of several families washed out of their homes by major flooding in the village in August.
He said: "Something has to be done. How they go about it is debatable.
"Thankfully, Emma and John were among the first to get back into their house, but there's a lot of the houses in the village still gutted.
"As soon as we have a heavy fall of rain and that wind again, everybody starts panicking."