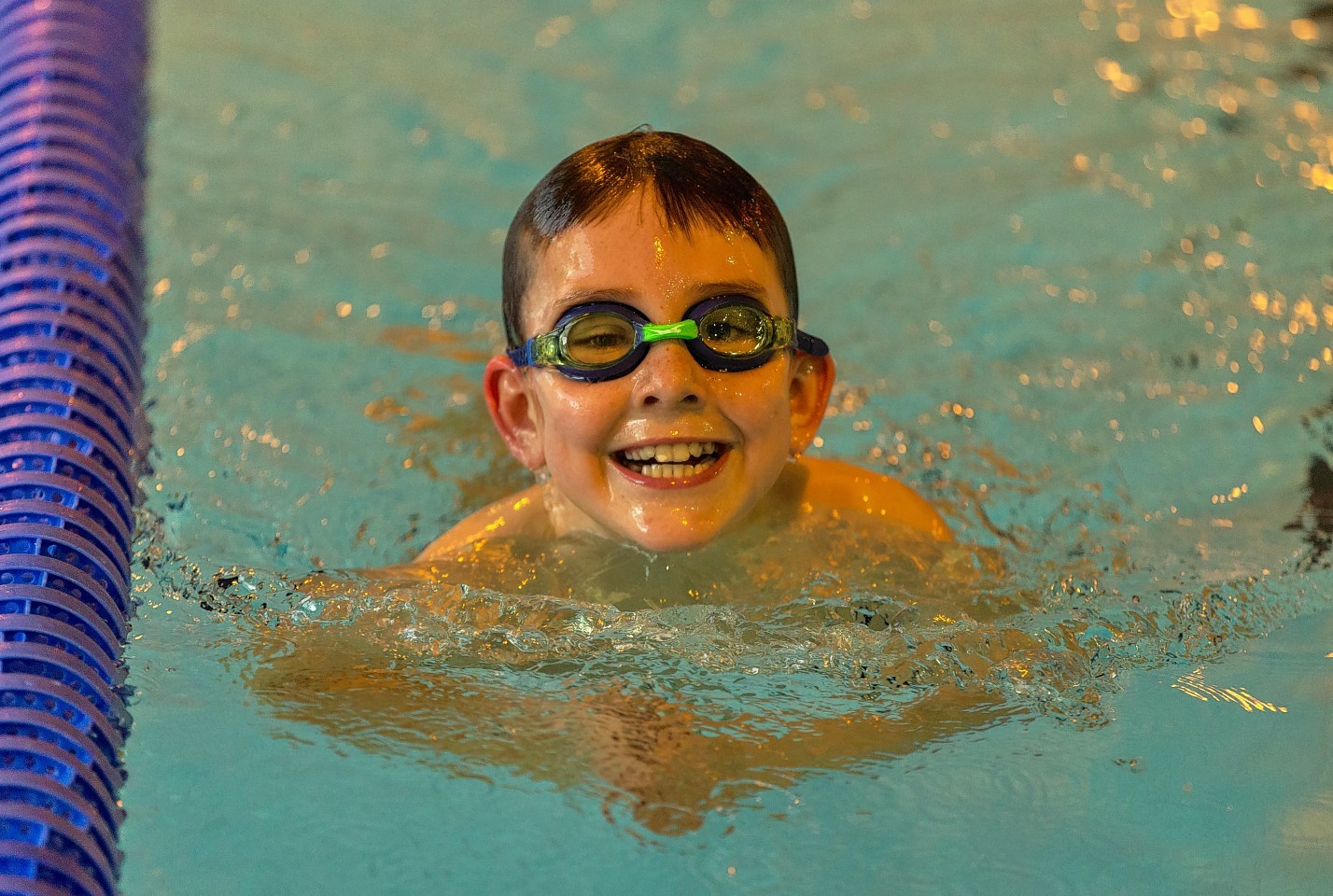 A toddler and a pensioner were counted among a group of swimmers who made a big splash for a good cause in Moray at the weekend.
Around 40 swimmers took part in Elgin Rotary Club's first ever Swimarathon which organisers hailed a big success.
Eight teams, as well as individuals, teamed up to swim 27 miles in aid of the End Polio Now campaign.
Swimmers of all ages took the plunge, from two-year-old Abigail Grant to 71-year-old Elgin rotarian Jim Royan.
Entrants were given one hour to complete at least six sponsored lengths.
The fundraiser was organised as part of the Rotary Global Swimarathon, which attracts tens of thousands of supporters from all over the world each year, raising money to completely eradicate the crippling disease and fund Rotary work overseas.
Elgin Rotary President Lawrence Fraser, who was one of the swimmers taking part on the day, said everyone had a great time.
He said: "We have had an excellent response to our first foray into this international event.
"All those swimming, whatever their swimming skills, had a great time.
"We are confident of raising at least £1,500 when all sponsorship is completed, with this being an important contribution in tackling polio.
"We are particularly grateful to the Moray Leisure Centre for providing their facility free of charge for this community event."
The event took place at Moray Leisure Centre and Lossiemouth Swimming Pool on Saturday.