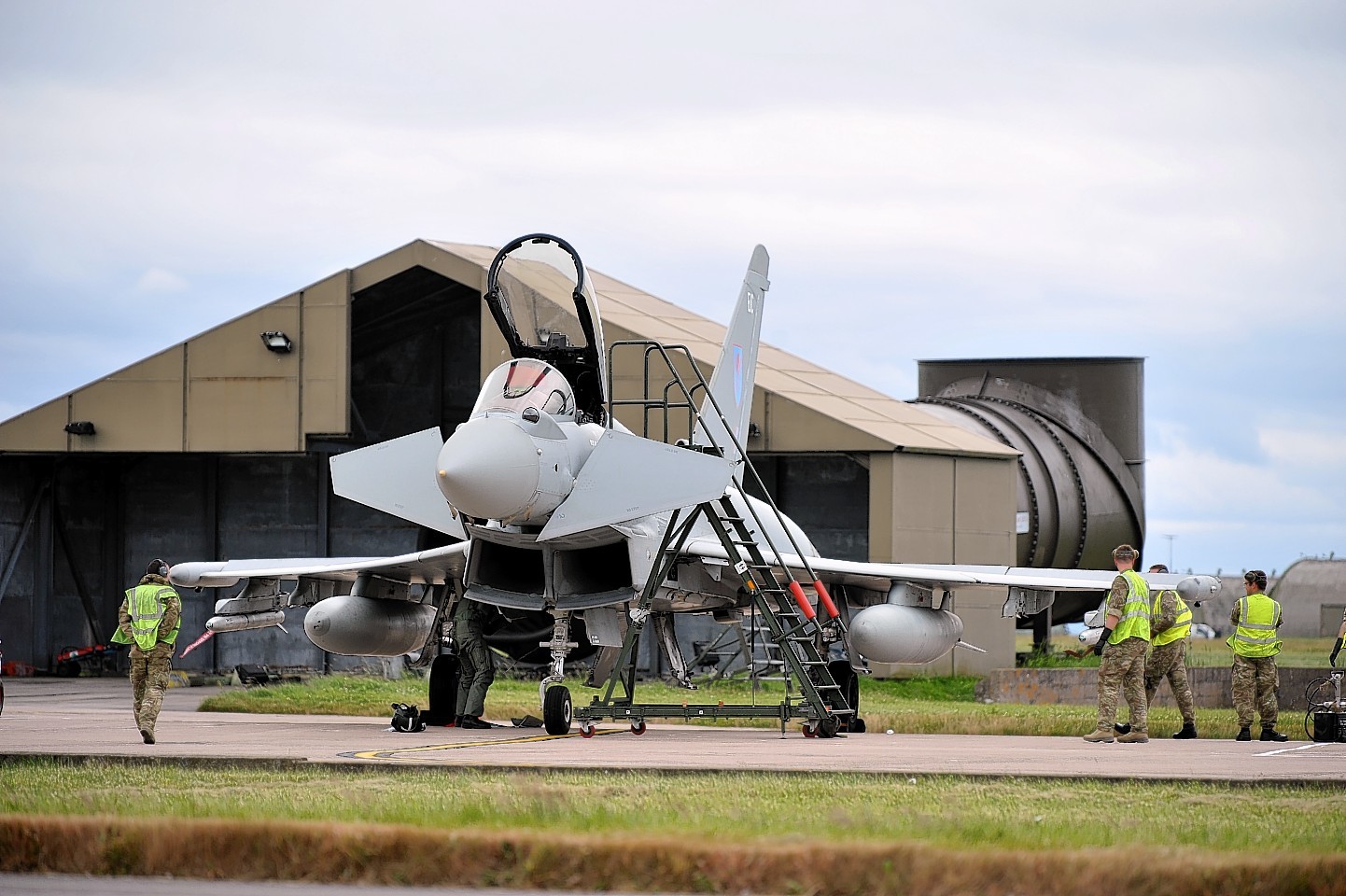 Prime Minister David Cameron has praised RAF Lossiemouth pilots as being "more than capable" of protecting UK air space from any threats posed by Russia .
The Conservative leader said recent incidents when Typhoon jets have been scrambled to intercept Russian bombers close to Britain were "serious".
However, he insisted the RAF was well equipped to deal with it and that the country's response should be "firm and calm".
RAF Lossiemouth and RAF Coningsby in Lincolnshire are Britain's two Typhoon bases and form the Quick Reaction Alert force, which is kept on stand-by 24-hours-a-day to intercept threats.
Fighter jets from both bases have be scrambled several times in recent months to escort Russian Bear bombers as they approached UK air space.
Asked about the incidents while giving evidence to Westminster's liaison committee yesterday, Mr Cameron said: "Of course it is serious because we defend our airspace very carefully, and we have the resources, the pilots, the planes, the information systems to do just that.
"I think we should be careful that in our response we are clear, firm and calm.
"I was checking on the figures and so far this year the RAF has scrambled the Quick Reaction aircraft twice, last year eight times, going back to 2011 it was 10 times, and in 2007 it was 19 occasions.
"So I think we should be strong, measured and clear, that we should be absolutely confident in our air force, in our Typhoons and the pilots we have – there are 125 Typhoons in service.
"We are more than capable of protecting our air space."
The prime minister added: "As I said the other day, I think the Russians are probably trying to make some sort of point. I'm not entirely sure what the point is.
"I believe that we have to deal with it very calmly and reasonably."