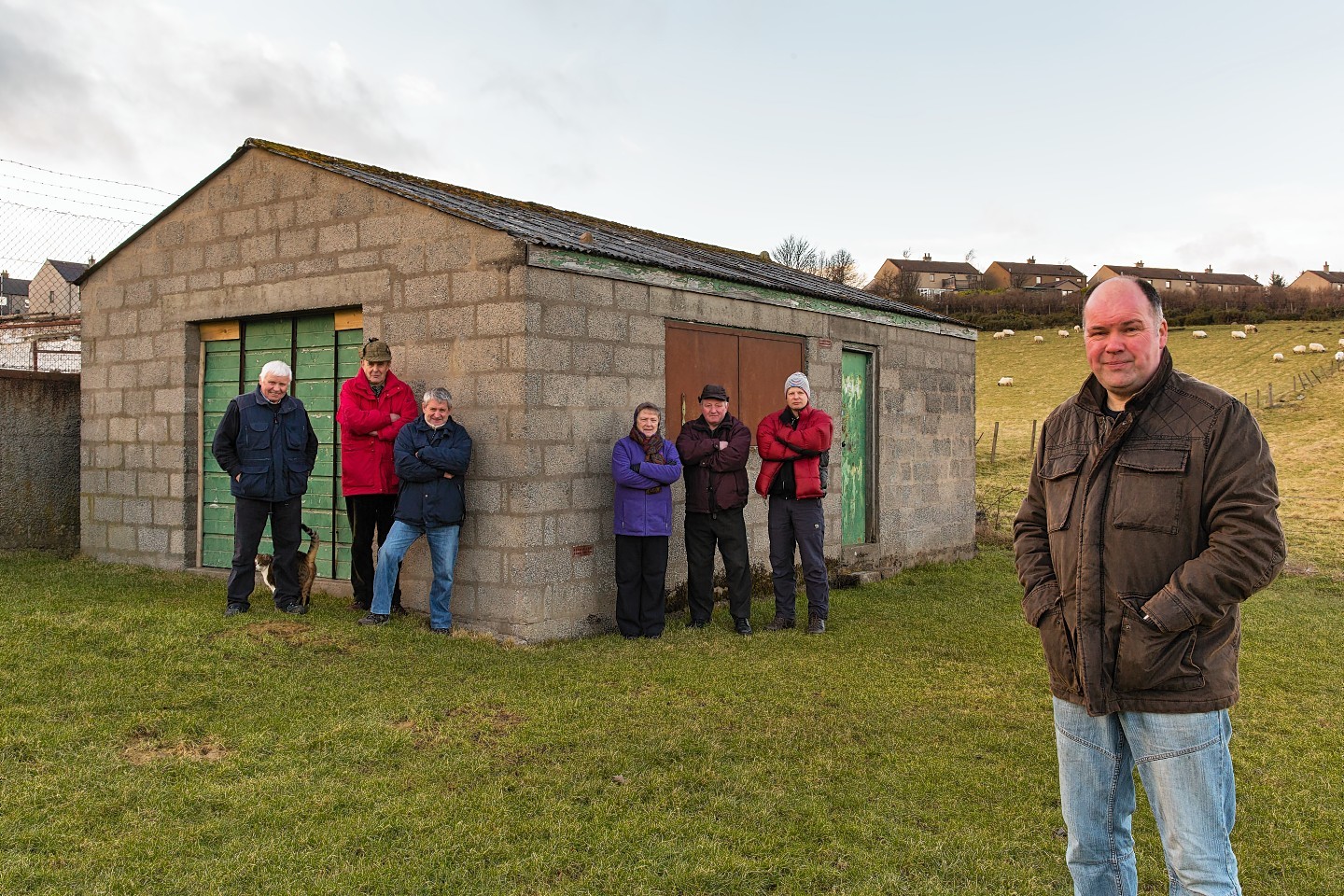 A Moray community group has vowed to continue its fight to secure ownership of a dilapidated shed so that it can be put to good use.
Dufftown and District Community Association this week appealed to Moray Council to drop an annual £300 fee attached to the use of the rundown shed in the town's Tiniver Park.
The group want to spruce up the shed and use it for the public good.
But the council has not relented in its position, and the group will have to pay the lease if it wants to use the shack.
Dufftown community stalwart Jim Nicol helps organise the town's gala and when the council suggested demolishing the shed, he suggested it be re-purposed.
Mr Nicol set forth a plan to rejuvenate the frequently vandalised property, which included using it as handy storage for the town's gala supplies and developing it as a Men's Shed.
After the community group failed to secure the shed via a community asset transfer, the council insisted it lease the site at a cost of £300 each year.
It is understood that although Moray Council inherited the shed from the past Dufftown Town Council, it was originally built by local volunteers and is on land gifted for the common good of Dufftown.
Mr Nicol said: "The council said they can't transfer the shed to us because we don't own the land – but what we are now trying to ascertain is who does.
"The £300 fee is a standard rent applied to anyone, but it is not as though we would be using the shed for profit or gain.
"We question the council's decision to apply the fee, when previously they wanted to bulldoze the shed and we will be using it for the good of the town."
A Moray Council spokesman said: "The shed in question was built, we understand, in the days of Dufftown Town Council and was inherited by Moray District Council and then Moray Council who are its current owners.
"Until 15 to 20 years ago it was used by the council's land and parks department as a store, following which it was leased to a succession of local groups and private individuals who paid an annual rent of £300.
"A lease was sought by the former Cabrach and Mortlach Community Association in 2010 but the lease was not proceeded with and the council reclaimed possession.
"An abortive move was later made by the Dufftown and District Community Association for a community asset transfer of the shed.
"The building is currently in a state of disrepair and has not been occupied for several years."