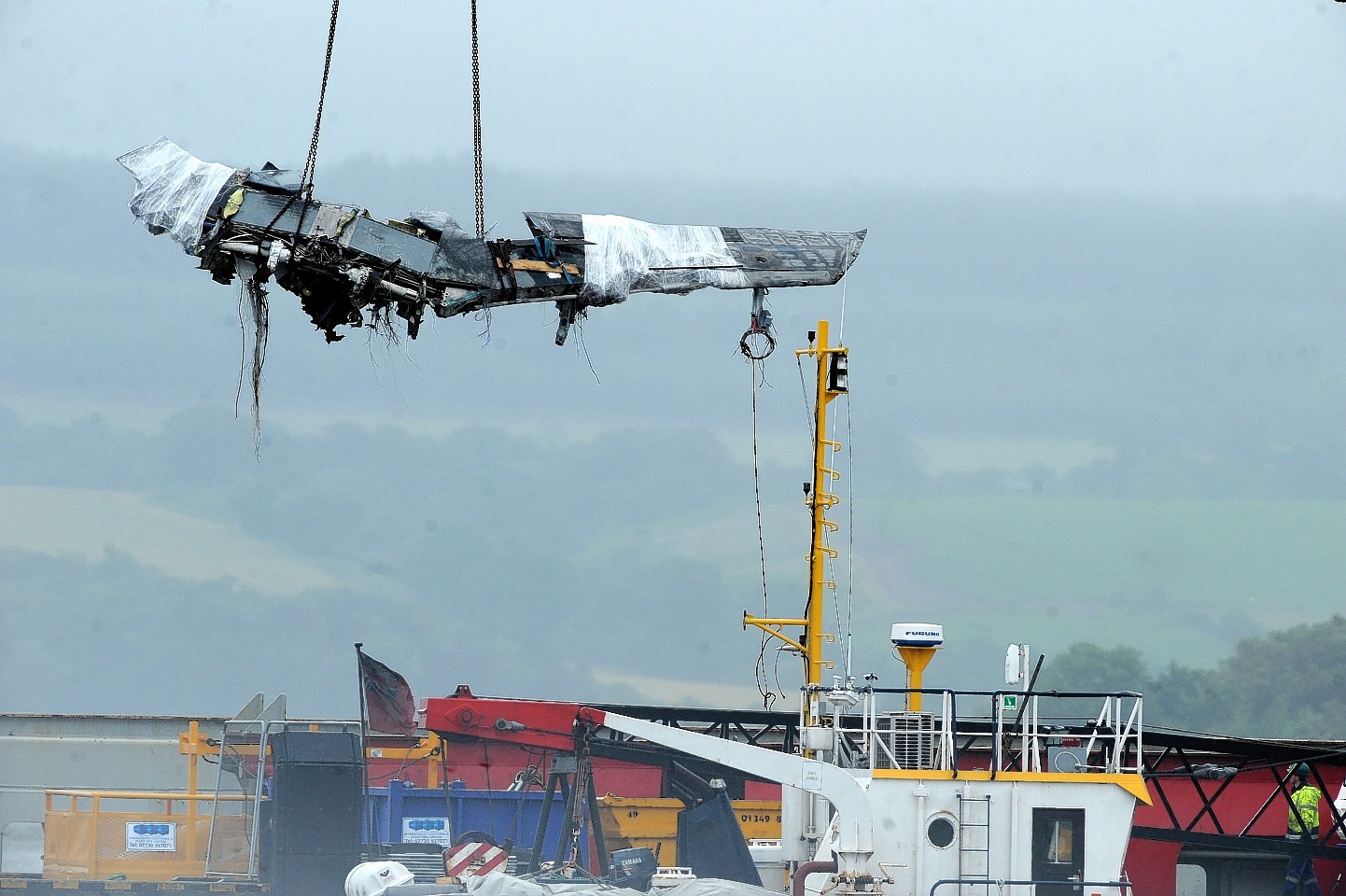 New evidence has revealed the warnings made to defence chiefs before they cancelled plans for an anti-crash system for Moray's RAF jets.
Former Defence Secretary Liam Fox was told by regulators that he would face "detailed scrutiny" if there was a Tornado aircraft collision.
Last year, it emerged that the collision warning system was deleted from the Ministry of Defence's spending plans in April 2011, only for it to be reinstated to the programme within three months.
Two Tornado jets crashed into each other off the coast of Caithness the following year, causing the deaths of three RAF Lossiemouth aircrew.
Investigators later said the failure to fit the warning system was a contributory factor.
The MoD has now published a letter written by the director general of the Military Aviation Authority to Dr Fox's private secretary on February 8, 2011, following parliamentary questions from Moray MP Angus Robertson.
Air Marshal Timo Anderson, who was in charge of the regulator at the time, discusses the internal calculations being made around the cost and risks of deleting the system from the budget.
He warned there were "apparent errors in their assumptions" and that the figures "would change significantly if a Tornado/Tornado collision was considered".
The letter concluded: "I feel it is safe to assume that, were a catastrophic collision to occur, those involved in delaying or deleting the programme would inevitably face detailed scrutiny."
The system was temporarily deleted from the spending plans despite the warning, only for officials to perform a U-turn.
It had first been recommended for the Tornado fleet as far back as 1998, but the roll-out of the system only began this year.
Defence Minister Philip Dunne said last month that the technology was "exceptionally complicated" to develop and would be the first of its kind in the world.
Mr Robertson, the SNP's Westminster leader, has repeatedly called for a fatal accident inquiry into the 2012 collision that killed Flt Lt Adam Sanders, Sqn Leader Samuel Bailey and Flt Lt Hywel Poole.
He said last night: "Despite these clear warnings they still decided to cancel the installation, only to then reverse the decision when the responsibility for the risk was passed to the secretary of state, resulting in yet another delay.
"The director general of the Military Aviation Authority rightly says that should an accident occur those involved in delaying or cancelling the programme would inevitably face detailed scrutiny.
"Sadly that did come to pass – and the best way to achieve that scrutiny is through a fatal accident inquiry."