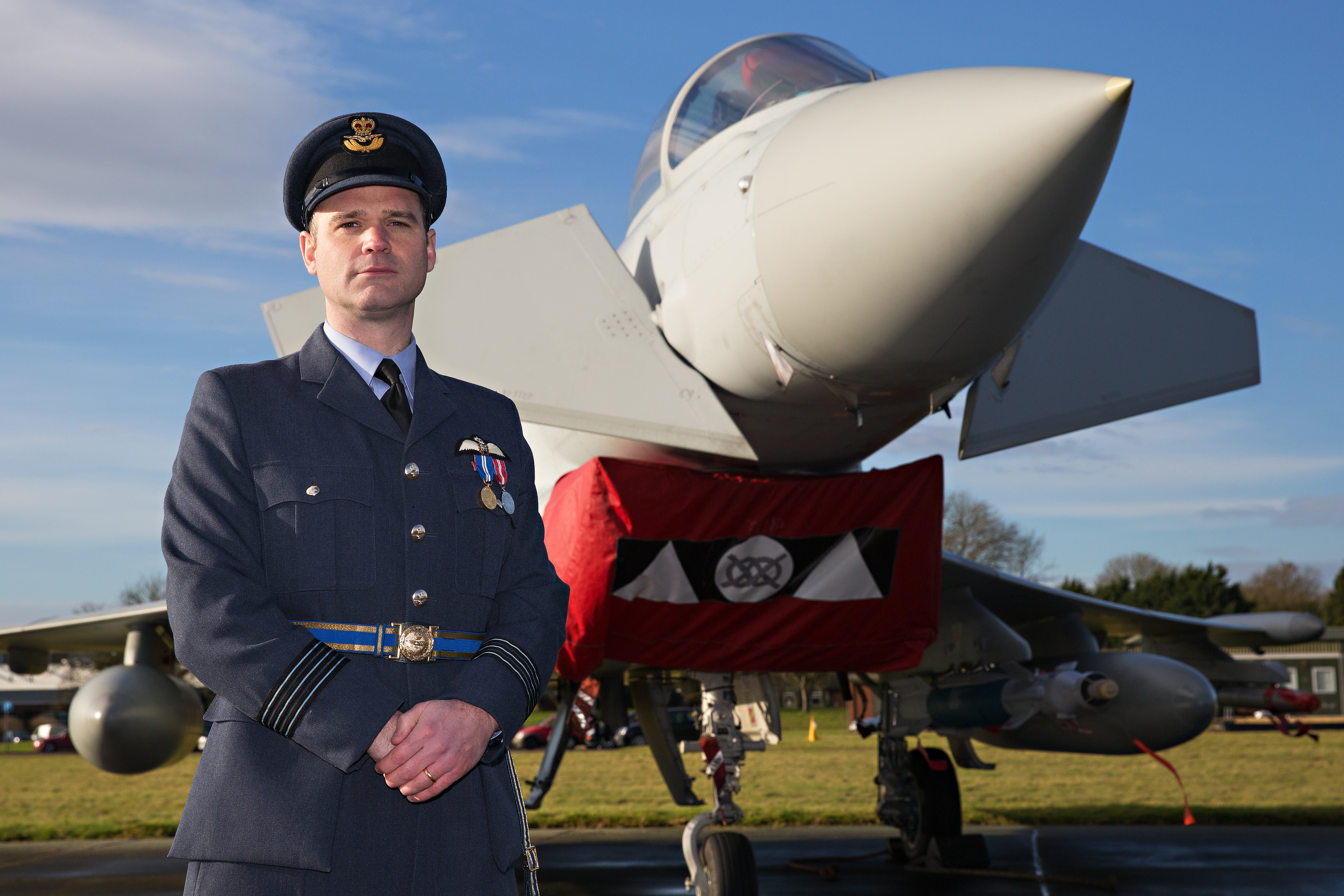 Moray's latest Typhoon squadron is preparing to step into the hangars of the Royal Air Force's most legendary band of fighters.
The newcomer, II (Army Co-operation) Squadron, is the third to be based at RAF Lossiemouth after it was re-established earlier this year.
Members are now working towards becoming a fully-fledged multi-role unit – and moving to the buildings formerly occupied by the famous World War Two Dambusters.
The squadron – the most senior in the RAF – has a proud history of its own.
Formed at Farnborough in 1912 it was one of the original squadrons of the Royal Flying Corps (RFC) and in August 1914, deployed the first British fixed-wing aircraft to fight in a war.
In 1915, one of its airmen, 2nd Lt Rhodes-Moorhouse became the first airborne recipient of the Victoria Cross (VC), which was awarded posthumously.
The squadron performed a tactical reconnaissance role during World War II and flew 36 sorties on D-Day, brining back the first aerial images of the landings.
Based in Germany for 47 years, it returned to the UK during the Cold War, and more recently saw action in Iraq, Afghanistan and Libya.
It became the fifth front-line Typhoon squadron in January this year, moving north from RAF Marham to Lossiemouth to be part of the station's Quick Reaction Alert force.
Its jets, painted in the black and white II (Army Co-operation) colours, have already become a familiar sight alongside those of its two sister units – 6 Squadron and 1 (Fighter) Squadron.
Wing Commander Elliot, Officer Commanding II (AC) Squadron said: "It is a great honour to be chosen to command such an historic squadron.
"II (AC) Squadron has been extremely active in the past year flying a total of 781 operational sorties in Afghanistan, Africa and Iraq with the Tornado GR4.
"It now behoves us as the latest to be adorned in the famous white and black badges to take this unit forward and, as the first Typhoon Army Co-operation Squadron, look forward to being announced as multi-role combat ready by the end of the year.
"In the meantime, our pilots and ground crew will continue to operate alongside the rest of the Typhoon force in exercises and operations both in the UK and abroad."