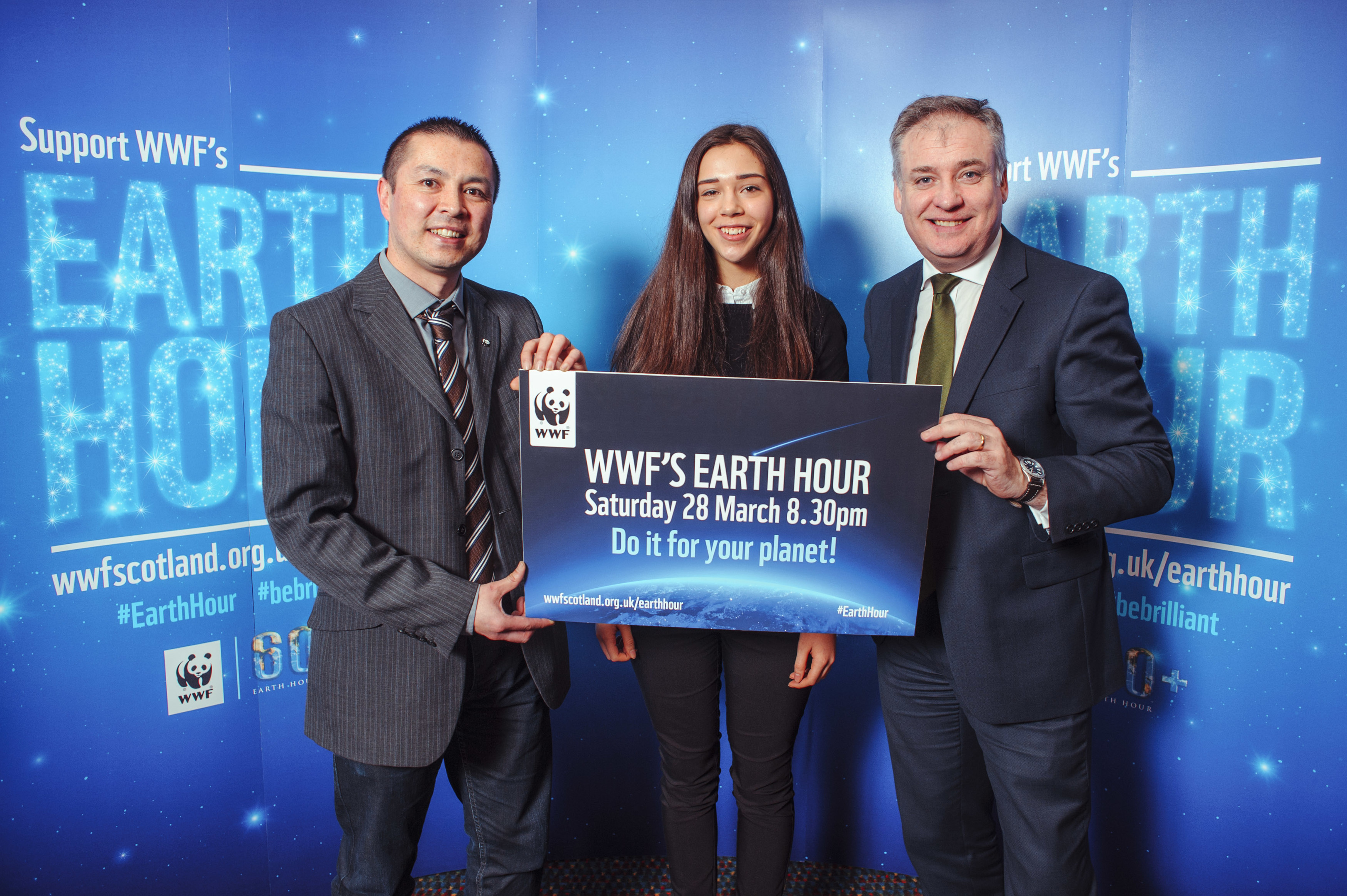 A Moray teenager's love for the environment earned her an exclusive invite to mingle with some of Scotland's top climate change decision-makers.
Eleanor May beat dozens of applicants in a writing competition to shadow the World Wide Fund For Nature (WWF) Scotland team at an Earth Hour event at the Scottish Parliament.
Earth Hour is a WWF global annual event where millions of people switch off their lights for one hour to show they care about the planet,
This year's event takes place on Saturday, March 28 at 8.30pm.
During the Holyrood event, the Forres Academy pupil met over 40 MSPs, including Fiona McLeod, Minister for Children & Young People and Aileen McLeod, Minister for Environment & Climate Change, along with local MSPs Dave Stewart and Richard Lochhead, Cabinet Secretary for Rural Affairs, Food & Environment.
Eleanor, 16, said: "It was a really amazing opportunity and great to see what goes on behind the scenes at the parliament and the preparation that goes on ahead of an event like this.
"It was good to meet so many MSPs, including those local to me, and that they were interested in what I was doing and what my plans are for the future. I will be encouraging all my friends to sign up to Earth Hour and get involved on March 28."
Eleanor's winning blog post, Why Earth Hour is Important to Me, highlighted the impact climate change is having on species such as the African Elephant and encouraged everyone to take simple actions to help stop climate change.
Mr Lochhead said: "I am very proud that a pupil from Forres in Moray won the opportunity to take part at the Scottish Parliament and it was a pleasure to meet Eleanor during her visit. She is very clearly a great ambassador for Earth Hour and as a young person she represents the future."
Young Scot ran the blog competition in partnership with WWF Scotland.
Louise Macdonald, the youth charity's chief executive, said Eleanor's blog post stood out amongst some excellent entrants from young activists across the country.
Lang Banks, director of WWF Scotland said Eleanor was a brilliant ambassador for young people.
He added: "It's great that youngsters like Eleanor are taking on climate change and working for the future of our planet."