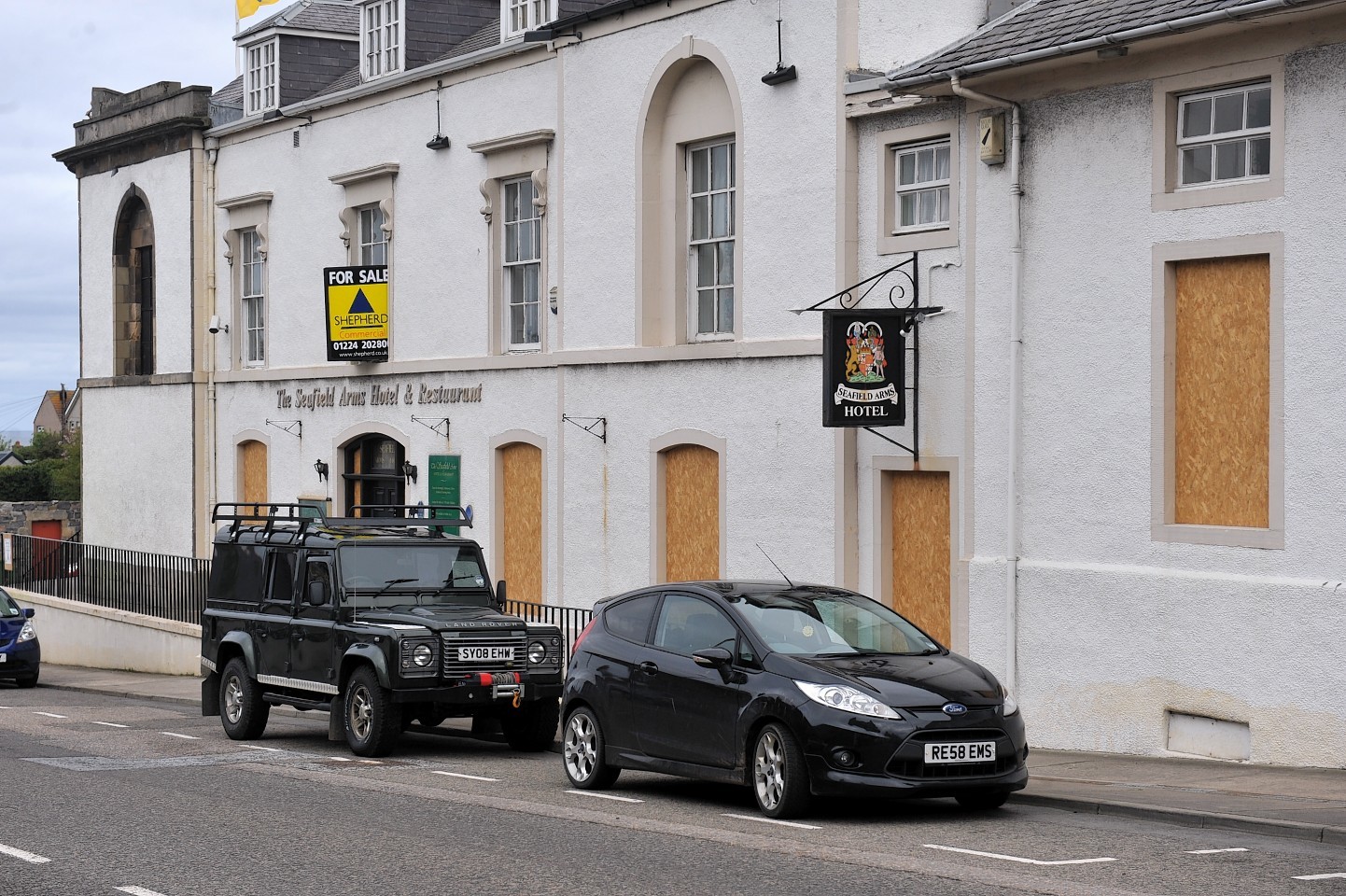 A derelict hotel in Moray has finally been sold at less than a third of its original asking price
The Seafield Arms, which has been a boarded-up eyesore on Cullen's main street since 2011, has been bought for £250,000.
This represent a huge reduction from the £900,000 at which it was initially put on the market.
The buyer is local entrepreneur Charlie Milne, who has many interests, including in the building, auto and hotel trades.
Mr Milne, who already part owns the Banff Springs Hotel, plans to re-open part of the Seafield Arms as a 15-bed hotel and turn the remainder into town houses.
Speaking yesterday, he said: "We've still to sign on the dotted line but, barring legal technicalities, the deal should go through quite soon.
"It's a grade-A listed building which means there will be a lot of paperwork to see to.
"Therefore, I'd ask people in Cullen to be patient because it will be at least 12 months before we can start work. They certainly won't be able to get a drink in there next week.
"However, in the meantime, we hope there are a few things we can do to make the place look more attractive.
"I'm going to meet the community council and look into taking down the boards. After all, Cullen is a fairly safe place.
"Alternatively, we might paint the boards white just so they don't look so obvious."
Mr Milne states that he plans to spend about £600,000 on refurbishing the hotel's interiors.
He said: "The sale price was relatively low, but the place needs a lot of money spending on it. I don't think it's had much done to it since 1972, the year it was last upgraded.
"However, I believe there's scope for another good-quality hotel in the area. We will do this thing properly."