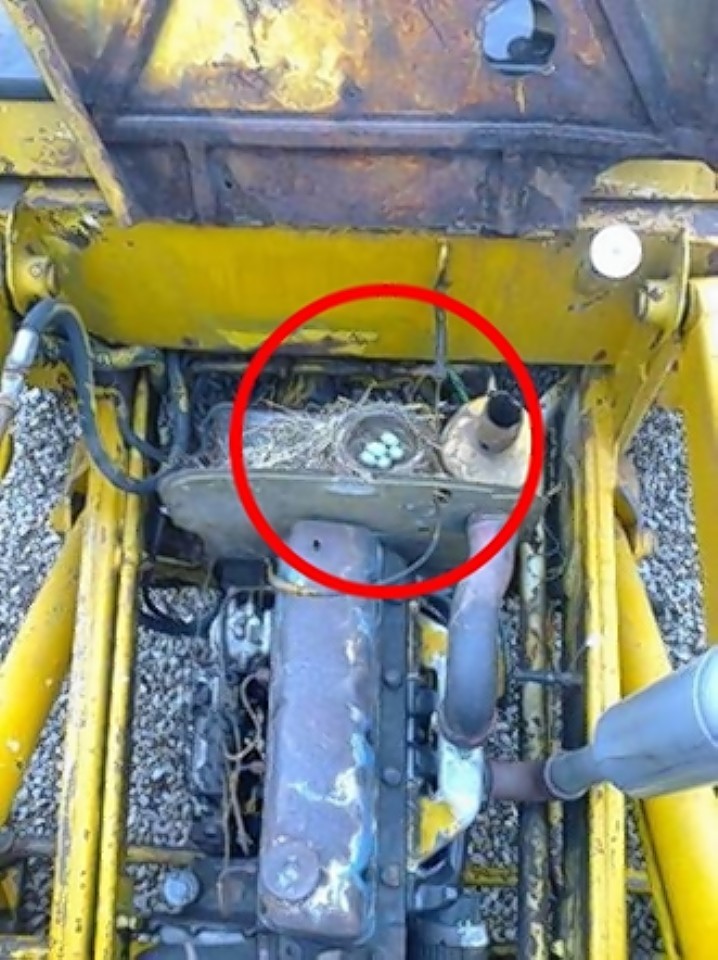 Restoration work on a vintage JCB digger in Moray has had to be put on hold after a pair of blackbirds took up residence inside.
Father and son Charlie and Christopher Bremner came into work on Monday to find a nest sitting on the engine filled with five tiny blue eggs.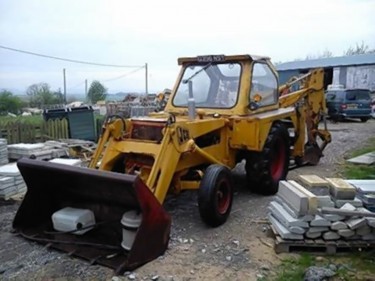 Mr Bremner Snr, 55, said: "We've been working on the digger for the past couple of months and had been hoping to get in ready in time for the Keith Show in August.
"But we've had no choice but to knock it on the head for the moment because we don't want to disturb the birds, who are flying backwards and forwards all the time.
"Hopefully, the eggs will hatch within the next few weeks or so.
"After that they'll all be on their way again and we'll be able to get back to what we were doing."
The digger is a 1963 JCB 3 model – known to aficionados as a design classic.
The pair have been working on its restoration in the yard of their business, Bremner Precast Concrete, which is based in Netherton Cottage, Grange.
Stuart Benn, who works for the RSPB, said the father and: "They have definitely done the right thing in leaving the birds alone.
"Blackbirds usually sit on their eggs for about two weeks before they hatch.
"Unlike ducks who are able to fly almost as soon as they are born, blackbird chicks are completely helpless.
"So it will take at least a further two weeks until they develop feathers and are to leave the nest, but even then they will still be relying on their parents a lot.
"An important factor is that blackbirds often nest several times each year and sometimes return to the same spot.
"Therefore, if you'd prefer them not to come back, it's necessary to take active steps to block off the area."