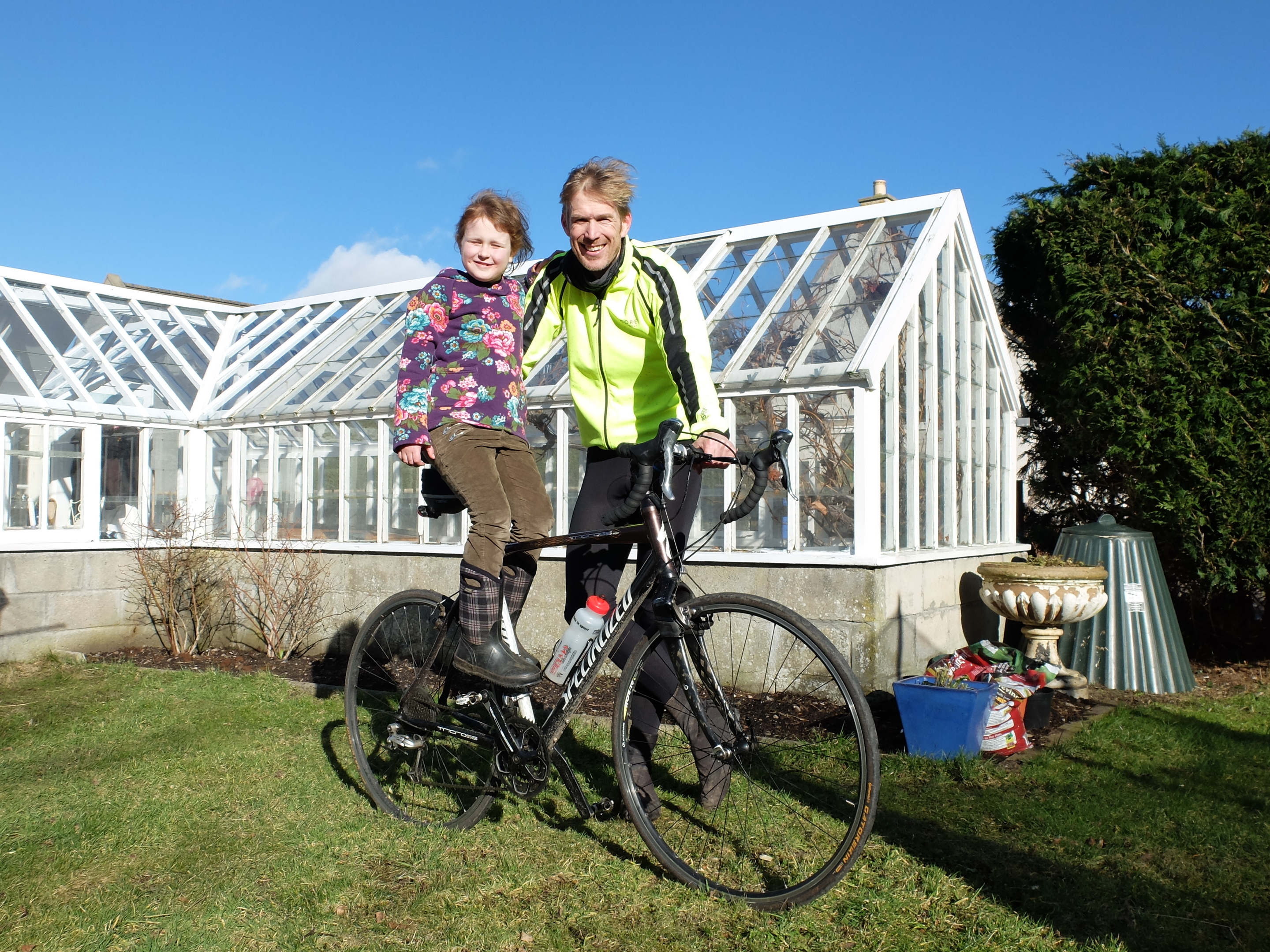 A Moray father is gearing up for a vigorous physical test this weekend to pay homage to his courageous eight-year-old daughter's conquest of cancer.
The 66-mile Etape Loch Ness will draw in thousands of cyclist and supporters from all over the UK on Sunday.
But when Garmouth's Grant Scanlon crosses the finishing line in Inverness, he and his family will be celebrating far more than just his achievement of endurance.
The end of the sportive will coincide with the final week of his young daughter Alba's chemotherapy as her two-year battle with leukaemia draws to a positive conclusion.
And the civil engineer wanted to do something memorable to mark the milestone.
The 40-year-old said: "Alba's story is a positive one. The treatment has worked, and life will get back to normal. She is a survivor, and with only days to go, we are very near the end.
"She will finish her treatment in the last week of April, and that's why I signed up for the sportive."
It was early in 2013 that Mr Scanlon and his partner Marta noticed Alba began showing regular cold and flu symptoms, tiredness and became very pale.
She could barely walk down the street and suffered a nose bleed on a cinema trip, which forced her mother to take her to the accident and emergency department.
After examination and blood tests, Alba was diagnosed with Acute Lymphoblastic Leukaemia and was transferred to the Royal Aberdeen Children's Hospital.
She spent three months in hospital before she was finally allowed to return home, continuing her chemotherapy between home and hospital.
Mr Scanlon added: "Leukaemia is the most commonly diagnosed cancer in children. Alba was diagnosed pretty early and her treatment started within a week. After the initial intensive treatment, her bone marrow samples showed there were no leukaemic cells.
"She had side effects initially and was more prone to colds and fevers. Once a month, she has a week of steroids, which have the worst effect on her — she's really tired and irritable.
"But amazingly in the last six months she seems to have got used to chemotherapy and seems to be coping so much better. To finish this race will be a nice way to commemorate the completion of her treatment."
Taking part in Etape Loch Ness also gives Grant a chance to raise funds for Macmillan Cancer Support.
Etape Loch Ness event director Malcolm Sutherland said: "To hear stories like Grant's reminds us about the bigger picture. Yes, we are here to provide cyclists with an opportunity to ride around an iconic landmark on traffic-free roads, but it's also a fantastic opportunity for charities to raise money and make a real difference."