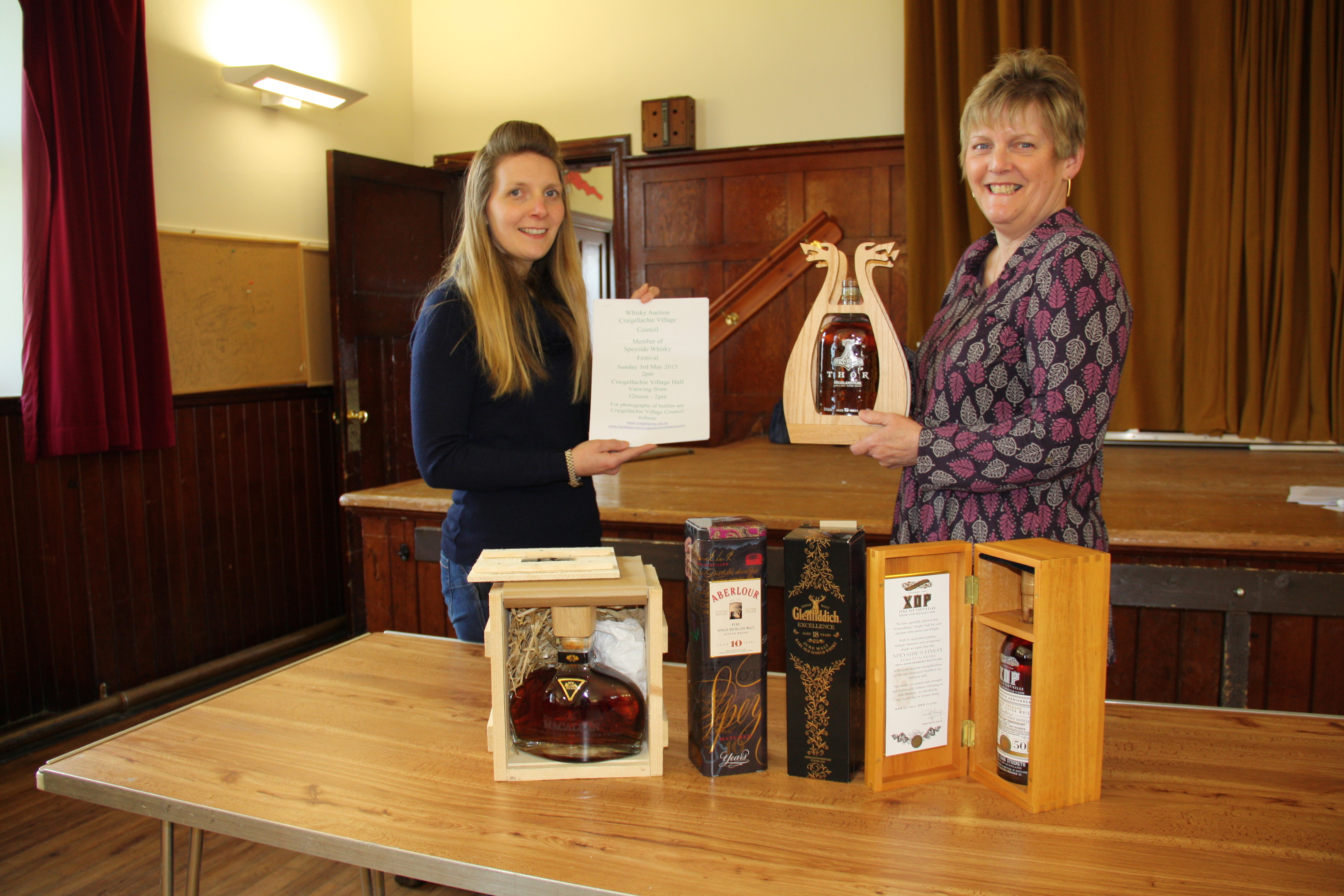 A community group is hoping two of Scotland's best loved treasures – Robert Burns and whisky – will help boost its fundraising auction.
Craigellachie Village Council is responsible for the upkeep and maintenance of the local hall, playing field, tennis court and pavilion.
The council will host a whisky auction next weekend as part of its latest bid to improve the village.
It will be headlined by one of only 250 Macallan Robbie Burns Semi-quincentenary decanters.
One of the decanters, which includes a poem and a wooden cradle, fetched £2,500 last year.
Other entries include a rare 1957 edition of Macallan's 25-year-old anniversary malt, an 18-year-old Glenfiddich Excellence 18-year-old, a 50-year-old Glenfarclas and a Macallan 1979 Grand Reserva.
Organiser Brenda Cooper said: "We have whisky on offer for every budget, from under £10 to over £3,000.
"For the past few years, we have been working on a programme of upgrade and improvements to the village hall, which has required a fair bit of fundraising.
"Next on our schedule of improvements is the provision of a catering kitchen, complete with dishwasher, cooker and improvement access and storage facilities."
The auction is part of the Spirit of Speyside Whisky Festival, and organisers expect it to spark international interest, with confirmed visitors from across Europe and as far afield as Montana, Missouri and New York.
The proceeds from the first 23 of 170 entries in the auction catalogue will be donated to the village council.
Bidder registration forms for remote bids can be requested from jane@craig515.plus.com and all remote bids must be registered no later than 9pm on Saturday, May 2.
The sale starts at 2pm on Sunday, May 3, with viewing from noon, and the catalogue can be found at www.craigellachie.org.uk.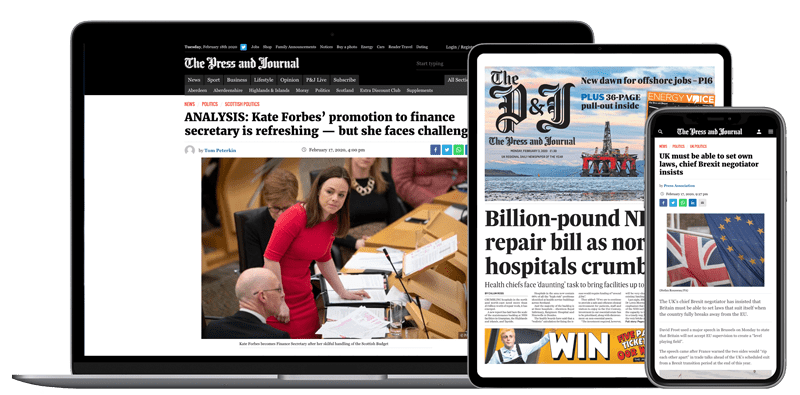 Help support quality local journalism … become a digital subscriber to The Press and Journal
For as little as £5.99 a month you can access all of our content, including Premium articles.
Subscribe