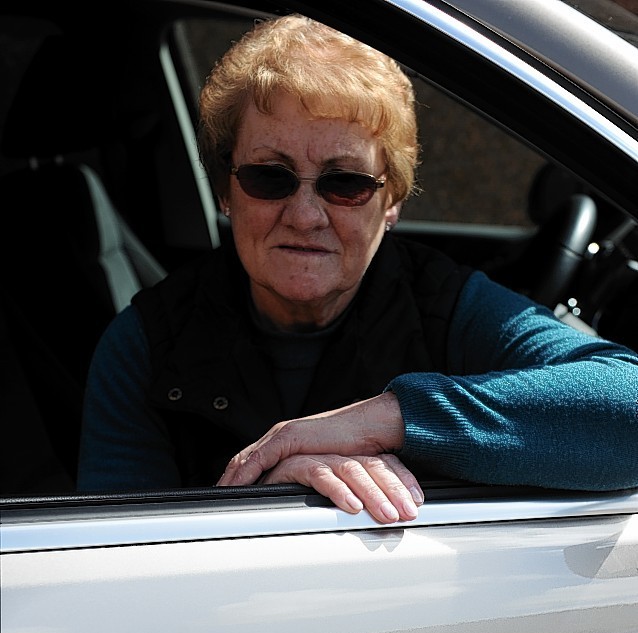 Vandals have caused thousands of pounds of damage at a popular Moray park.
They went on the rampage in Lossiemouth in what was the latest in a string of sickening incidents in the area.
Earlier this week it emerged a series of obscene phrases and tags had been spray-painted on the landmark Landshut Bridge in the Pansport area of Elgin.
And last night a disabled pensioner who was also targeted by vandals in a separate incident in the town said he had been left "sickened" by the thugs' behaviour.
Sandy Simpson has suffered from back problems since being diagnosed with spinal stenosis more than 40 years ago.
The 67-year-old relies heavily on his Volkswagen Tiguan mobility car to get around.
His wife Gladys discovered someone had put a 20-inch scratch in it when it was in St Giles car park in Elgin.
Mrs Simpson said: "I was white with anger when I saw it. How somebody can do that to a disabled person's car just beggars belief?"
Mr Simpson added: "It's just beyond sickening. What is Moray coming to?"
The vandals caused an estimated £250 of damage to the car.
Meanwhile, police are appealing for information following vandalism in the Station Park area of Lossiemouth.
About £5,000 of damage was caused to the park's outdoor stage.
The public toilets in the same area were targeted several times in a matter of days earlier this year, after which Lossiemouth Community Council members began a volunteer rota to ensure they were locked each evening.
Community council chairman Mike Mulholland said last night: "We have now decided to investigate the installation of cameras in the area, we guess will cost about £1,100.
"That may seem expensive, but if you consider the cost of this one act alone, it would make it worth while.
"It tends to be the same groups of people who hang out at the park night after night.
"Police have attended our meeting, and we also suggested they engage positively with the children there and get some of them on their side, so that if something does happen they can speak to them and gain information."
Moray Council Convener Allan Wright, whose ward includes Lossiemouth, said he "despaired" at the thought of such behaviour becoming the norm within Moray's communities.
"It is so disappointing that this mindless behaviour seems to be on the increase," he said.
"Whether it is to do with the good weather or not, I don't know? But I just fail to understand how people get any pleasure out of doing these totally irresponsible and stupid things. What is the point in them?
"I have no idea if they are alcohol-fuelled or just mindless acts, but it makes people extremely angry.
"There is a limit to what the good people in the communities can do. People try their best for their community, and they just get slapped in the face by this tiny, mindless minorities.
"The idea of CCTV can be considered, and there are avenues where people like the community councils or community groups can raise funds to do that, but why should they have to? I just hope the people responsible are caught and adequately punished."
Police have urged anyone with information to contact them on 101.