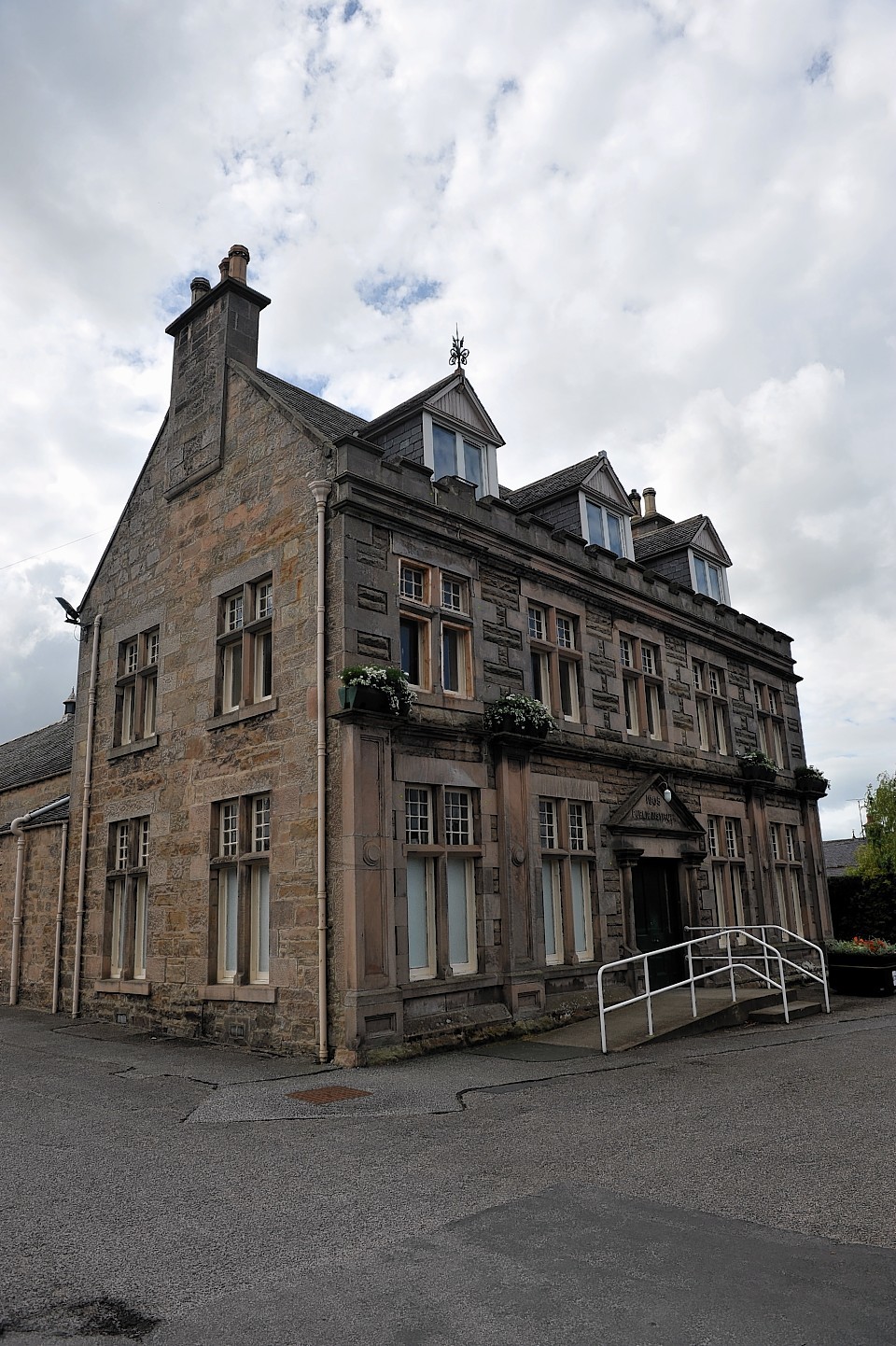 A Moray community will today ask for £260,000 of council funding to restore a century-old landmark to its former glory.
The money will be used to restore Fochabers Public Institute, the biggest meeting place in the village, with hopes it can be turned into a venue for "high-class weddings and concerts."
Fochabers Village Association Limited has operated the venue for the last two years and is now seeking a community asset transfer so it can carry out renovations.
The funding request includes a 100% discount on the transfer price, which is estimated at £110,000.
It is hoped councillors will "kick-start" the refurbishment process by pledging £150,000 for essential repairs.
Moray Council's policy and resources committee will hear that the premises have become so dilapidated that renovations will cost more than £700,000.
Gordon Christie, chairman of the association, said: "We've been working on our business case for the community asset transfer for two years, and we have a great deal of support in the village for it.
"We have big plans for the building but it needs fairly major refurbishment before it can be used as a high-class wedding or concert venue.
"The Institute has a leaky roof, stonework needs fixed and the heating system needs replaced – and we are asking the council to contribute towards these essential repairs to kick-start the refurbishment process.
"It's a shame the building has been allowed to fall into its current state.
"To fully restore the Institute we will need over £700,000 and we are hoping to apply for grants after receiving the community asset transfer.
"Ultimately we hope that by running the hall we could lease it out and we estimate we could generate £40,000 each year that would go back into the community."
The building is currently used for indoor bowling, a youth group and fitness classes with Fochabers Fiddlers and Speyfest using it as a rehearsal space.
Fochabers and Lhanbryde councillor Sean Morton has campaigned to save the rundown building from closure in the past, and yesterday he commended the "exciting" plans for the institute.
He said: "The village association has done incredibly well since taking over the hall, and I'm fully supportive and very excited about its plans.
"There are big ambitions for the place, and it would be far more viable with some investment behind it."
A report made available to the policy and resources committee describes the building as being "in an extremely poor state of repair" and encourages members to approve the community asset transfer and funding application.