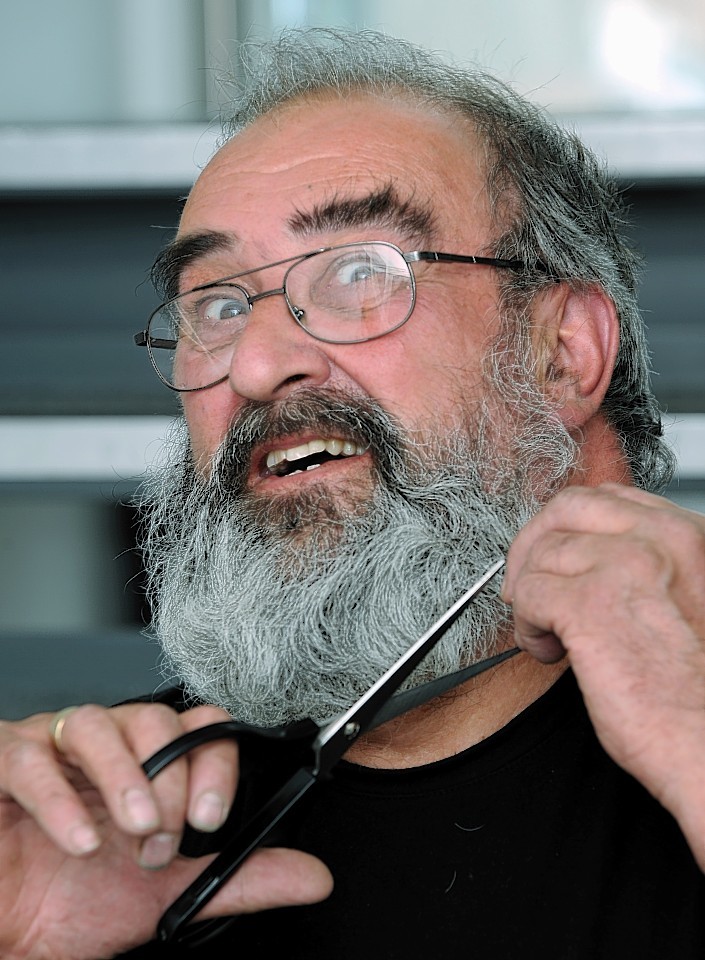 A Buckie man will shave off his beard next month to raise money for a charity that has seen him through some tough times.
Jim Brown will trim eight months' worth of facial hair, with funds going to the Clan Cancer Support.
Mr Brown has attended charity's weekly men's evenings in Elgin since the death of his wife Heather in 2011.
Though his spouse did not suffer from cancer, Mr Brown said the local group has provided him with a great deal of help and comfort since her passing.
The 66-year-old said: "I needed someone to speak to and I knew that Clan offered counselling, and everyone there has been very good to me ever since.
"I go to a men's evening in Elgin every Tuesday, and though quite a few of us have lost wives to various ailments, that makes no difference at all to how we are welcomed.
"The evenings are open to anybody – not just those living with or affected by cancer."
Mr Brown decided to shave off his beard to give something back to the charity after a few members of his group said they would pay him to get rid of it.
He has since received donations from across Scotland, and is hoping to raise £500.
Mr Brown, who is from Shetland originally, spent much of his working life in the fishing industry, has spoken with former colleagues across Scotland about donating to his cause.
He will lose his beard on Tuesday, June 30, at Clan Cancer Support Centre, High Street, Elgin.
Mr Brown's daughter Debbie has set up an online for donations, visit www.justgiving.com/debbie-brown14