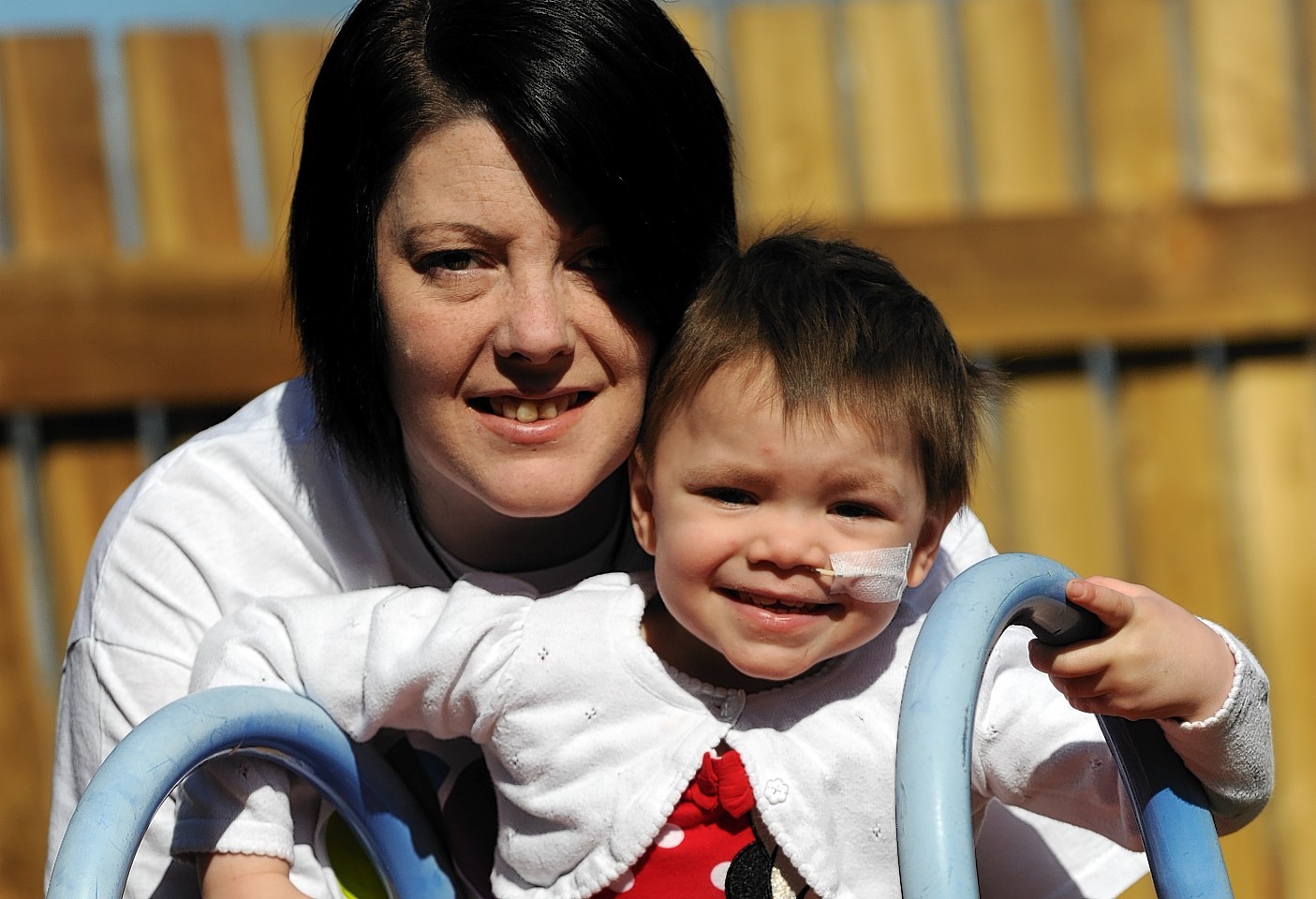 A mystery benefactor has donated £20,000 to help save a Moray toddler's life.
The surprise gift has astonished supporters of Eileidh Paterson, who are trying to raise £100,000 to give the Forres youngster the best possible chance of beating cancer.
Last night Eileidh's mum, Gail, said the family could not thank the anonymous donor enough for the generous gesture.
She said: "We have no idea who it was who made the donation, but we just can't believe it. We are over the moon."
Brave Eileidh has spent the last 12-months undergoing a programme of excruciating treatments to combat neuroblastoma.
Her final day of therapy is scheduled for Sunday, after which she will face a series of scans and tests to determine if she is cancer-free.
In April, her mother vowed to raise £100,000 by the end of June so she could take the three-year-old to the US for a drugs trial in July, which could reduce her chance of relapse by 80%.
People across the north-east responded to the campaign in their thousands, raising a staggering £66,000 in a little over five weeks.
Yesterday's anonymous donation has brought Eileidh within touching distance of her trial target, and left her family stunned.
Mrs Paterson said: "We now know we are up to £86,983.20, so we are very close. It's just unbelievable.
"The majority of the money has come from Moray as well. We have only lived here since October and I can't quite get my head around it. The response has just been remarkable.
"With the number of events still coming up, we are confident we will reach our target, but we have to keep going.
"The £100,000 will cover Eileidh's trial, but there's still the possibility we will need more than that if things take a turn for the worse and she needs extra treatment in America."
Mrs Paterson said every donation – large or small – had touched her heart and she would always be grateful to those who had pledged money to save her daughter's life.
She added: "I wish I could say thank you to every single person who has donated and helped on Eileidh's journey because she is not just my daughter any more.
"It's thanks to everybody that has donated and helped that we are where we are today. They all have a little piece of her life now, and they will be a part of her life forever."