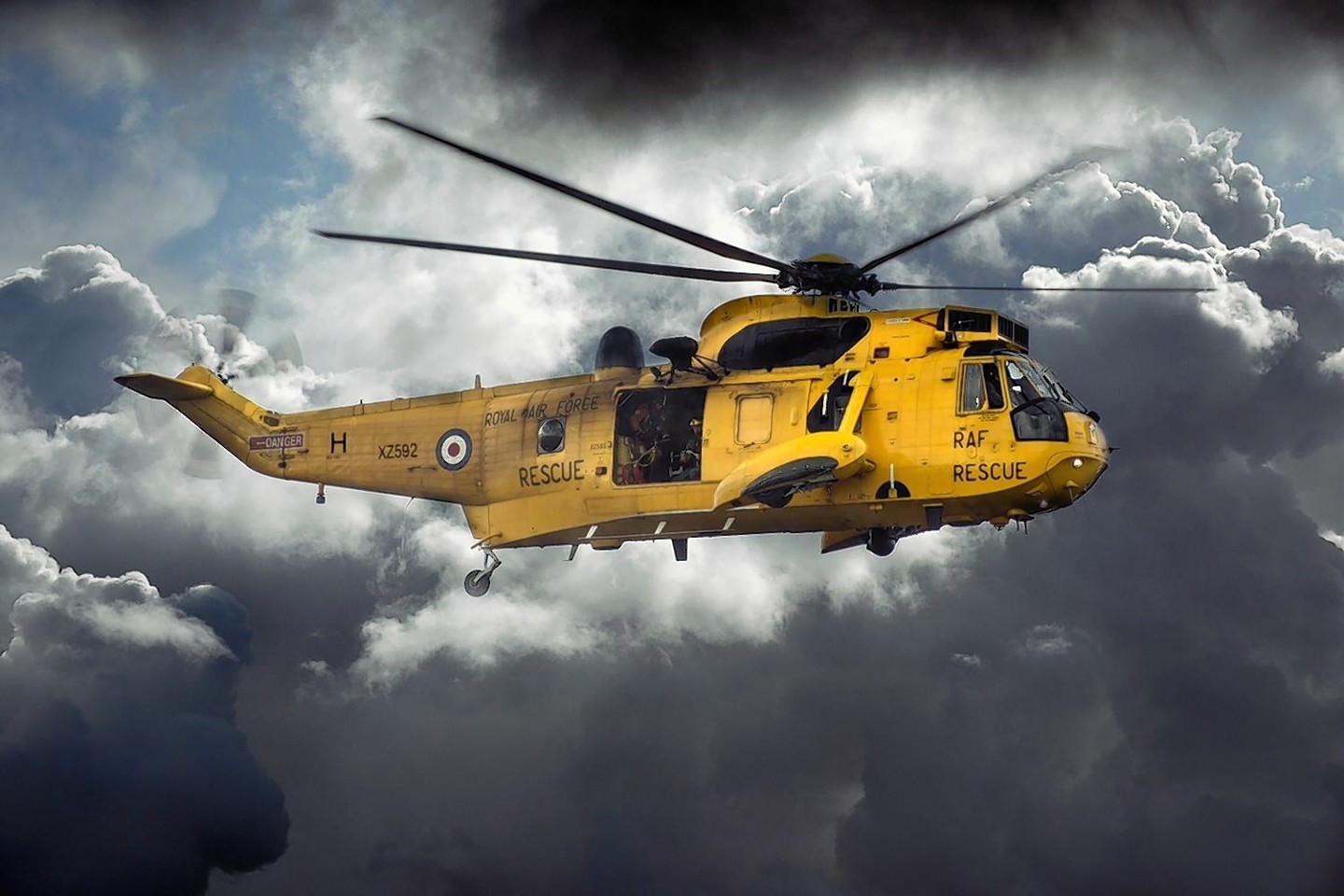 Campaigners who have successfully secured the return of the Sea King helicopter to Moray have issued a further plea for financial support to help bring it home.
Kinloss-based charity Morayvia has campaigned to secure one of the now-retired search and rescue helicopters as a lasting tribute to its work in the Moray area.
Fundraising started in February – two months before the yellow stalwarts were decommissioned from RAF Lossiemouth.
After witnessing the choppers perform 40 years of land and sea rescues.
Thousands took the campaign to heart given the Sea King's 40-year record of lifesaving trips.
It was announced 10 days ago that
The Ministry of Defence has now announced it will issue one of the aircraft to Morayvia.
But more money is now required to get the Sea King home – and to make sure as many people as possible can enjoy it.
It is expected that the helicopter will be transported north from England's south coast around July 14.
The total cost involved is likely to be more than £30,000 for purchase, transport and the creation of a permanent exhibit.
The group's chairman Mark Mair said yesterday that fundraising efforts have been stepped up with the launch of a new membership club and a crowd-surfing campaign.
He said: "Now that the Sea King has been secured, we need help to ensure that our Sea King is made available at the centre of its own permanent exhibition.
"We want to set up a crew room and an ops room that will be live interactive exhibits, so visitors can call in a rescue and hear all the alarms going just like it would have been in the real missions.
"To do this we need to raise £30,000 – this is where we need the public's help."
The Save a Sea King campaign has now become the Moray Sea King Saviours Club (MSKSC) with four levels of membership available to donors.
A donation upwards of £1000 will gain gold membership to the club and warrant a framed Sea King picture, signed by members of 202 squadron who flew the aircraft until April 1 this year, a limited edition signed 202 squadron Speyside malt whisky bottle, a certificate and a lifetime membership of MSKSC.
For at least £500, silver members will receive a signed bottle of the 202 Squadron malt whisky, a certificate and a lifetime membership of MSKSC.
Bronze members will receive a certificate and lifetime membership of MSKSC for donations over £100 and £10 donors will receive a certificate and a one year membership.
MSKSC members will receive discounts on Sea King exhibition visits at the Morayvia centre, while all members will have their names listed on a supporter's wall close to the Sea King exhibition.
https://www.indiegogo.com/projects/we-saved-a-sea-king-for-moray#/story