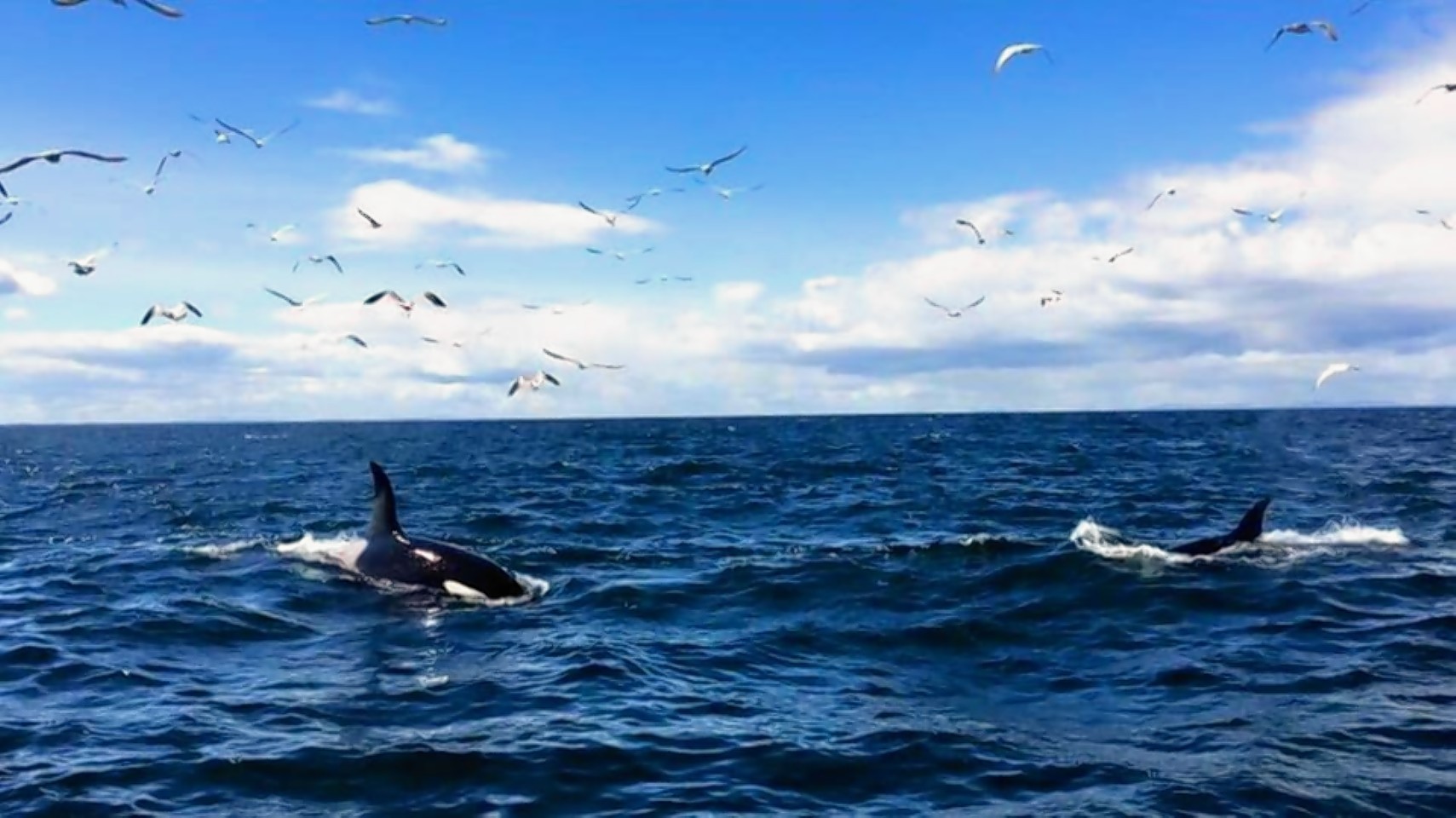 Seaside walkers were given an "amazing" wildlife treat yesterday as a family of killer whales made an appearance along the Moray coast.
The pod of four animals was spotted off Bow Fiddle Rock at Portknockie yesterday morning.
They travelled west along the Moray Firth past Findochty towards Lossiemouth, heading for northern waters.
According to experts, orca sightings off the east coast of Scotland are a rarity.
But, last week, a pod of up to 20 killer whales was spotted swimming close to the shore at Fraserburgh on their way south.
The mammals are mainly seen on the west coast around the Hebrides, although they can also be spotted in the summer months feeding around Shetland, Orkney and Caithness.
Annette Burgess, of Buckie, saw the orcas at around 11.20am between Findochty and Strathlene while out walking her dog with her partner.
She said: "It was amazing to see – the dorsal fins were huge, so we knew they weren't dolphins.
"But I was only able to get a picture of the spray from the blowhole. I've seen minke whales here as well."
While there were no sightings recorded at Spey Bay yesterday, a spokeswoman for the Scottish Dolphin Centre said: "What an amazing day. We had lots of dolphin activity here, but the most exciting news of all is that four orca were spotted off Findochty and Bow Fiddle Rock at 11:30am this morning."