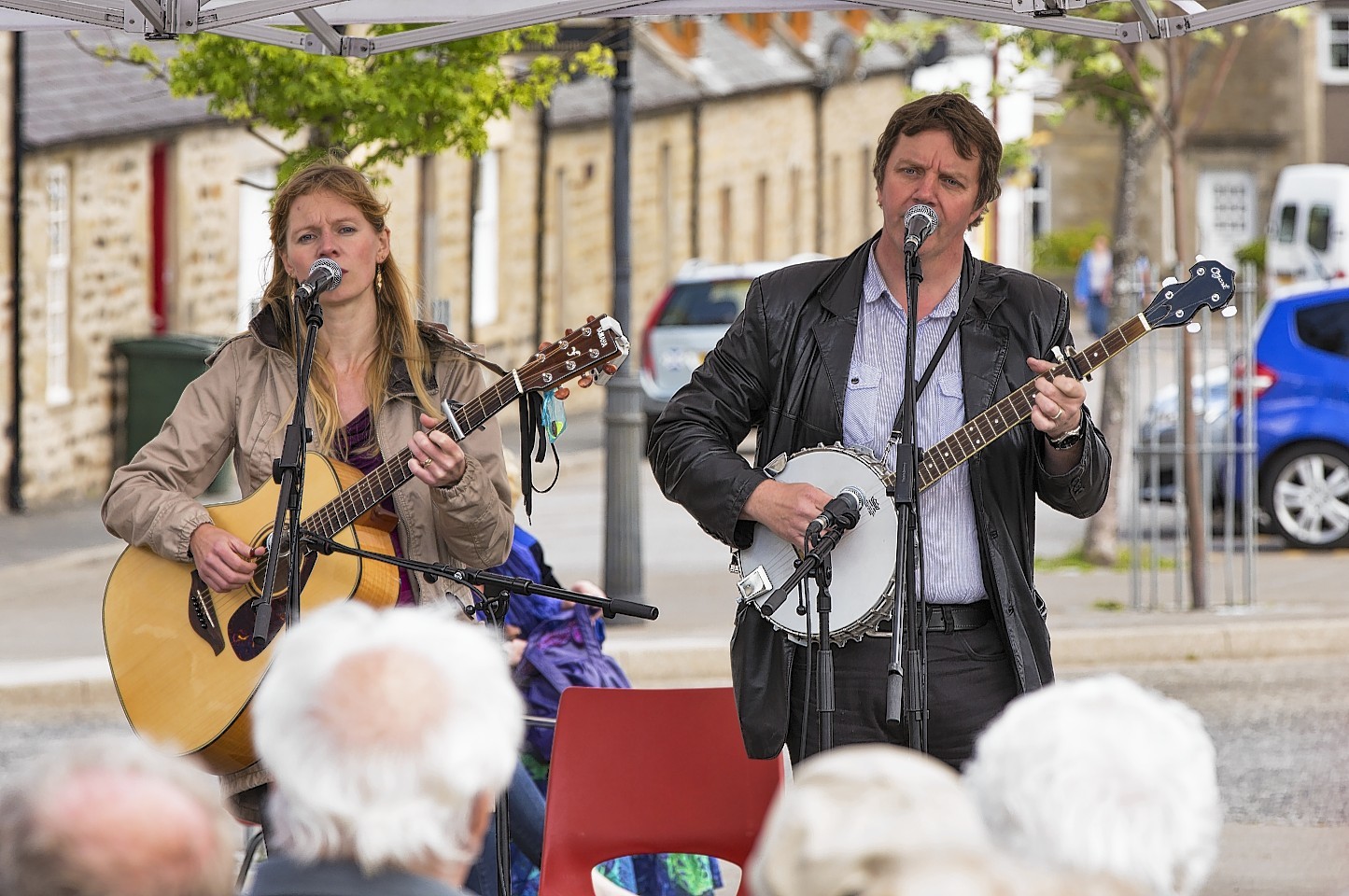 The 40th year of the Keith Traditional Music and Song Association (TMSA) Festival was on song this weekend.
The event has been dubbed a success by organisers and judges.
Over the course of the three days, the town bustled with an old-time dance, various fiddling extravaganzas, concert ceilidhs, a bairns ceilidh, an open-air concert and the TMSA competitions.
Blazin' Fiddles topped the bill which featured a number of sold-out gigs at the concert in the Royal Hotel on Saturday night.
George Davidson, 18, from Tarves, won the adults fiddle competition, whilst 11-year-old Rhiann Matthew, of Tarland, scooped the 12-and-under fiddle class and fiddle instrumental.
Competition judge and performer Paul Anderson, of Tarland, said last night: "It was a really good weekend. I have judged quite a few times over the years, having been involved in the festival since about 1983, and I think this year was the biggest entry for the classes that I have ever seen."
Popular acts over the weekend also including Martin Henderson, Geordie Murison and Bryan Gear.
On a sunny afternoon in Reidhaven Square, Mr Anderson took to the stage himself for yesterday's open air concert, the fiddler played a duet with his wife, Shona Donaldson.
He added: "Everything has gone tremendously well without any glitches. The atmosphere has been great and it's had a real family vibe to it."
The Chorus Cup Competition at 3.30pm and the Farewell Concert at 7.30pm in The Royal last night capped the festivities.
A full list of winners from the TMSA competitions will follow in tomorrow's Press and Journal.