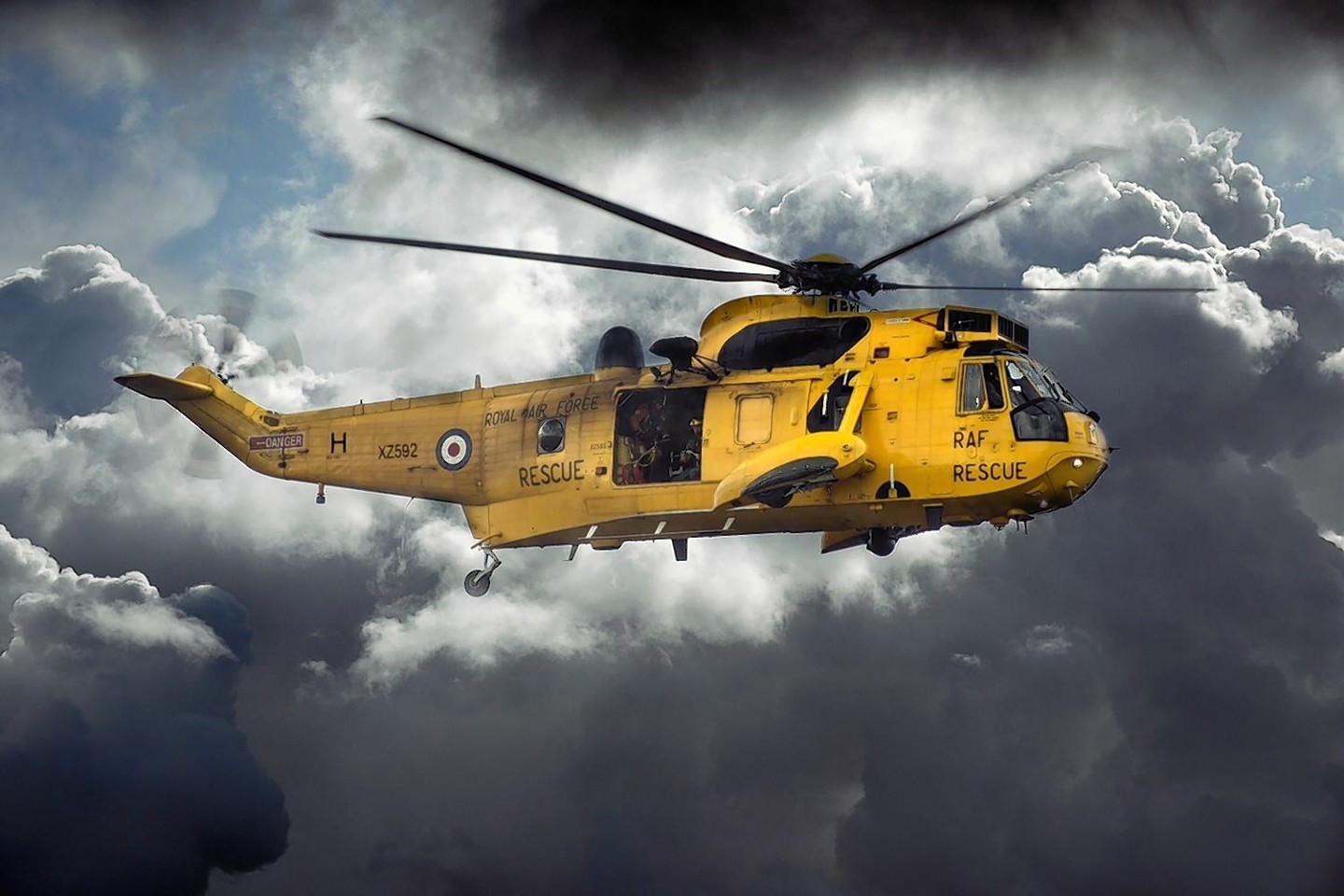 A famed Sea King helicopter has successfully landed in its Moray home.
The iconic yellow search and rescue aircraft completed a 620-mile journey to Fochabers yesterday morning.
It has been brought back to the region by Kinloss-based charity Morayvia, which is developing an aircraft museum and saw the Sea King as an ideal companion to the Nimrod, it acquired in 2011.
The helicopters patrolled the region's skies for 40 years until they were decommissioned in April.
Morayvia launched a fundraising bid to preserve one as a lasting tribute to the lifesavers of 202 Squadron, based at RAF Lossiemouth.
Locals rallied behind the star-studded campaign — which garnered support from high-profile names including Lorraine Kelly and Joanna Lumley — helping to persuade the Ministry of Defence to agree to the purchase of the £30,000 military relic.
The Sea King was officially handed over last month, and Spey Bay firm Limehillock Quarries Ltd donated a low loader lorry to bring it north from Gosport, on England's south coast.
The helicopter's blades and undercarriage had to be removed during transit, and Morayvia member Graeme Farris, who worked on Nimrods and Sea Kings as an engineer, will be responsible for piecing the Sea King back together.
Last night, Mr Farris said: "It is thanks to the local community's support that we have made this happen, and it now gives us a chance to show off an aircraft which has been a part of the region's history for so long and made so many meaningful contributions to people's lives.
"It will be a fairly major operation to piece it back together, which should take at least three to four days."
Following the rebuild, the Sea King will be loaded back onto the lorry for a tour of local towns — Buckie, Fochabers, Lossiemouth, Elgin and Forres — which is expected to begin next Saturday, July 25.
Morayvia's chief executive Stan Barber said: "We want to make it a bit of a spectacle.
"The big tripwire for that was the Sea King arriving up safely.
"It is here, and it's up, so we can put together the times in the next couple of days and give people the chance to see it for themselves."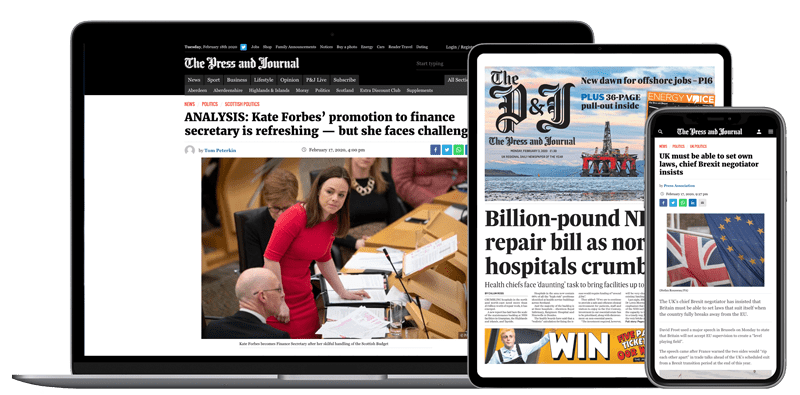 Help support quality local journalism … become a digital subscriber to The Press and Journal
For as little as £5.99 a month you can access all of our content, including Premium articles.
Subscribe