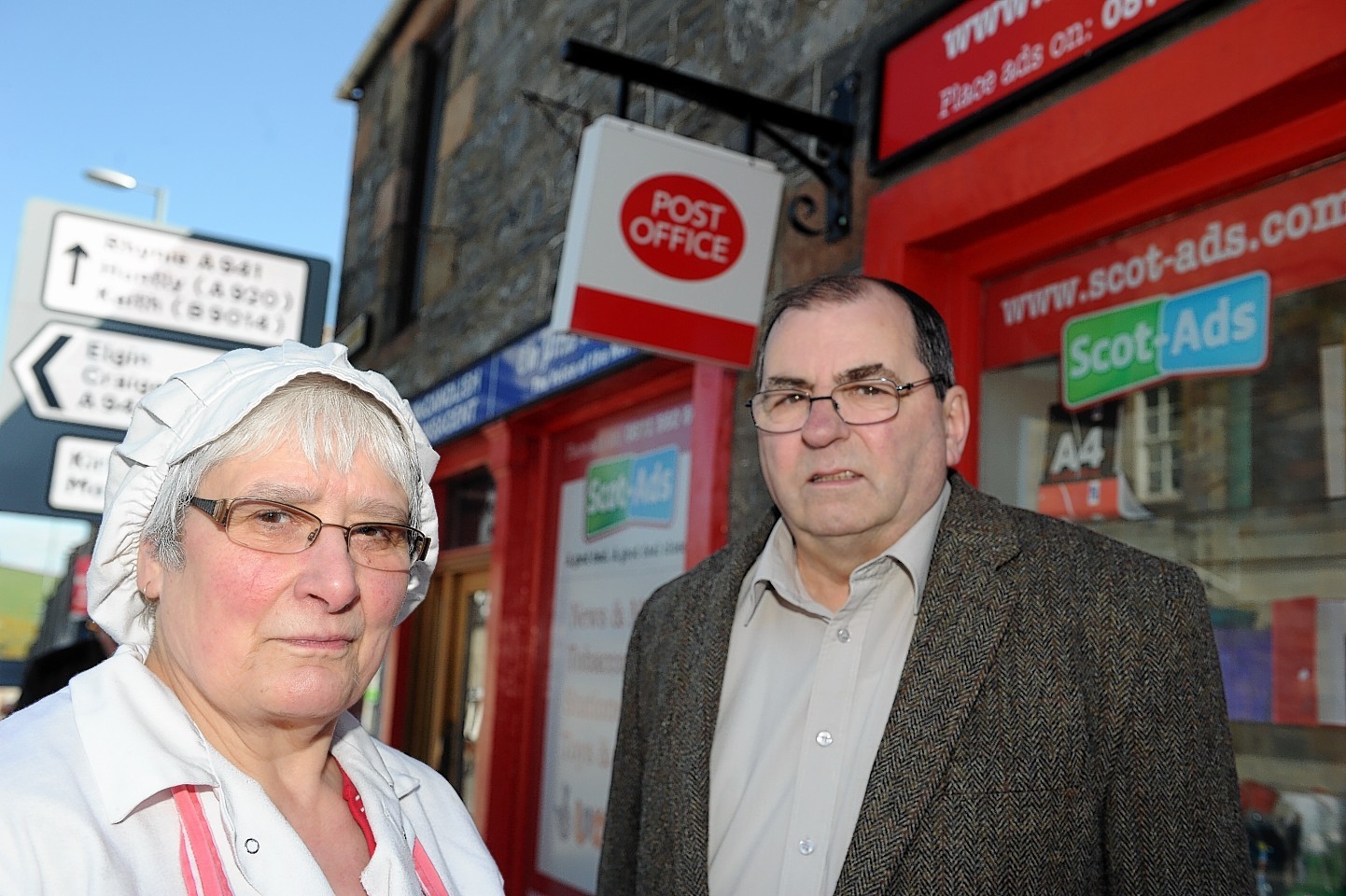 Residents in a Moray town who have been starved of a post office for two months will have vital services restored temporarily next week.
A new part-time system will operate from Dufftown Pharmacy, on Balvenie, Street, from next Monday, July 27.
It comes after the former post office, which was housed in McCandlish newsagents, closed unexpectedly at the beginning of May when the shop went into receivership.
Weeks later RBS announced the town was one of three in Moray where branches were being axed as part of a series of nationwide closures.
The moves left locals facing a 10-mile round trip to use financial services in Craigellachie and Aberlour.
Now Post Office Ltd has confirmed Buckie postmaster Paul Munch will visit Dufftown twice-a-week on Mondays and Wednesdays, from 9.30am-12.30pm.
Post Office field change advisor David Duff said: "We understand how important having a post office is to residents in Dufftown, and we are confident that this temporal service will meet the needs of the local community until we can find a solution that will secure services for the future."
Speyside and Glenlivet councillor Mike McConachie said: "This is only a stopgap measure, but it will offer some reprieve to those who have been struggling to access their finances and other postal services."
Angus Robertson, MP for the area said: "Clearly restricted opening is not ideal, but I know that Post Office Ltd has been working hard to get something in place in challenging circumstances.
"I also commend Mr Munch who has stepped up to provide a temporary service and help folk in Dufftown."