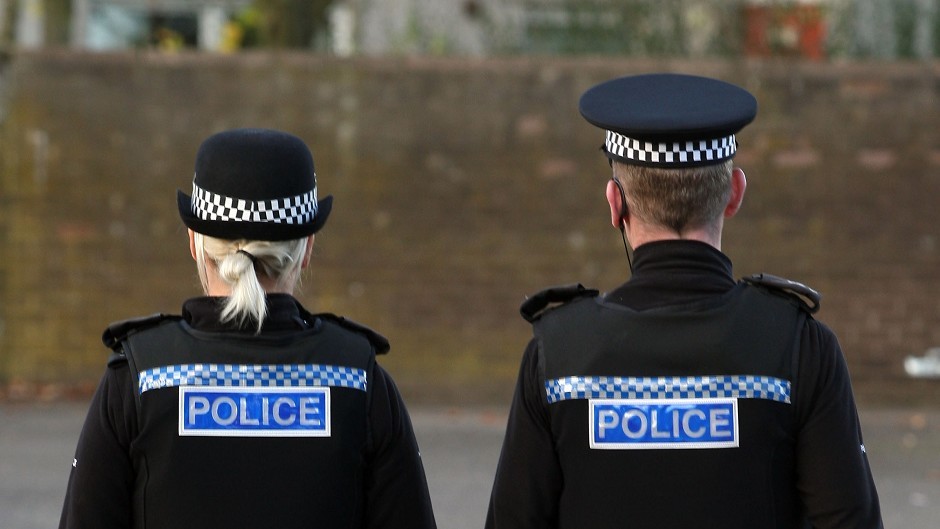 Police are appealing for information after a stranger approached two young children in Forres.
The two youngsters were playing in the town's Orchard Road car park when they were approached and spoken to by the man at about 3.30pm on Thursday.
Officers said the children thought he had been driving a dark medium-sized car – possibly a Mini – which they described as "boxy".
The man has been described as having short dark hair and pale skin.
Officers are now keen to speak to the man, and appealed for him to come forward to ensure his approach was innocent.
Inspector Grant McCutcheon said: "The youngsters told their mum that they had been approached and spoken to by a stranger and, naturally, she is left wondering why.
"There is no reason to think that there was anything untoward in the contact, but we would, nevertheless, like to speak to the man in order to satisfy ourselves that the contact was innocuous.
"If you were in the car park at that time, think you know who the man is, or think you might be the man, then we would be grateful if you would contact us."
Last night local councillor George Alexander urged anyone with information to contact the police, but assured parents that Forres was an "extremely safe place".
He said: "Orchard Road runs parallel to Forres High Street.
"I would describe Forres as an extremely safe place for young people.
"I have brought up five kids myself, and I have two grandchildren and I couldn't think of anywhere safer.
"So I hope police get to the bottom of this as soon as possible."
Anyone with information should call police on 101 or Crimestoppers on 0800 555111.