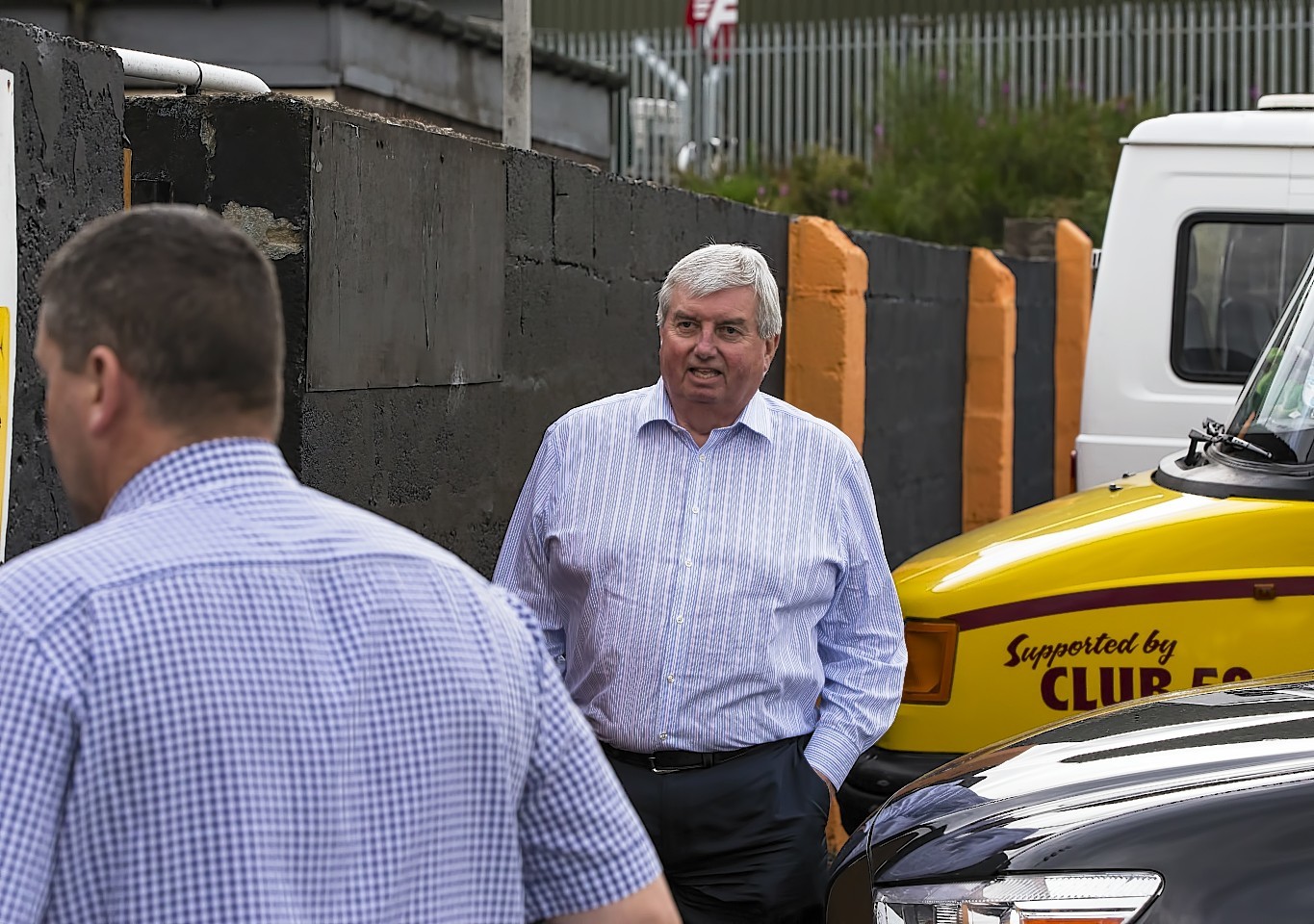 A Moray millionaire was last night unveiled as the saviour of his local Highland League football club.
Rothes FC was on the brink of liquidation and due to appear in Elgin Sheriff Court yesterday over an unpaid tax bill of £33,000.
But local businessman Richard Forsyth – who owns Forsyths fabrication group – rescued his beloved club at the 11th hour by contributing to a £20,000 down payment which was enough to stop HM Revenue and Customs moving to have the club wound up.
Speaking on behalf of HMRC in court yesterday, solicitor Robert Cruickshank confirmed the case had been dismissed.
He said: "I am pleased to say some agreement has been reached between the club and the revenue, so hopefully Rothes FC can continue to serve a purpose in this community."
Sheriff David Hall said: "I'm sure that will be good news for many."
Last night, the Speysiders' acting chairman, Rab Mulheron said: "Richard Forsyth attended our open meeting on Wednesday night purely as a member of the public and a Rothes fan, as opposed to a local businessman.
"He was there because he shared our concerns for the future of his local football club.
"Richard liked what he heard at the meeting, so he put his hand up – it is safe to say that he has secured the club's future.
"I asked him to join the board, but he told me that unlike his son, also Richard, who played here at Mackessack Park for around 10 years, he is a golfer, not a footballer."
Delighted fans can now focus on Rothes FC's fortunes on the pitch.
Speyside Glenlivet councillor Pearl Paul said: "Mr Forsyth's father and grandfather before him have always been keenly aware of the interests of Rothes, and this goes to show he's a Rothes loon at heart.
"The whole town will thank him for stepping in like this."
Mr Mulheron added: "It means a great deal to not only myself personally, but also to every other Rothes supporter that Richard has rescued the club in its hour of need.
"We now need to run the club as a business, but the fact that HMRC are now off our backs has me doing handstands."
Rothes will host Fraserburgh at Mackessack Park this afternoon at 3pm.
There will be an open public meeting in the Speysiders' social club on Monday at 7pm for people interested in being a part of the club's future.
An extraordinary general meeting will follow on Monday, August 17 at which current treasurer Anne Thomson will step down and an entirely new committee will be appointed.