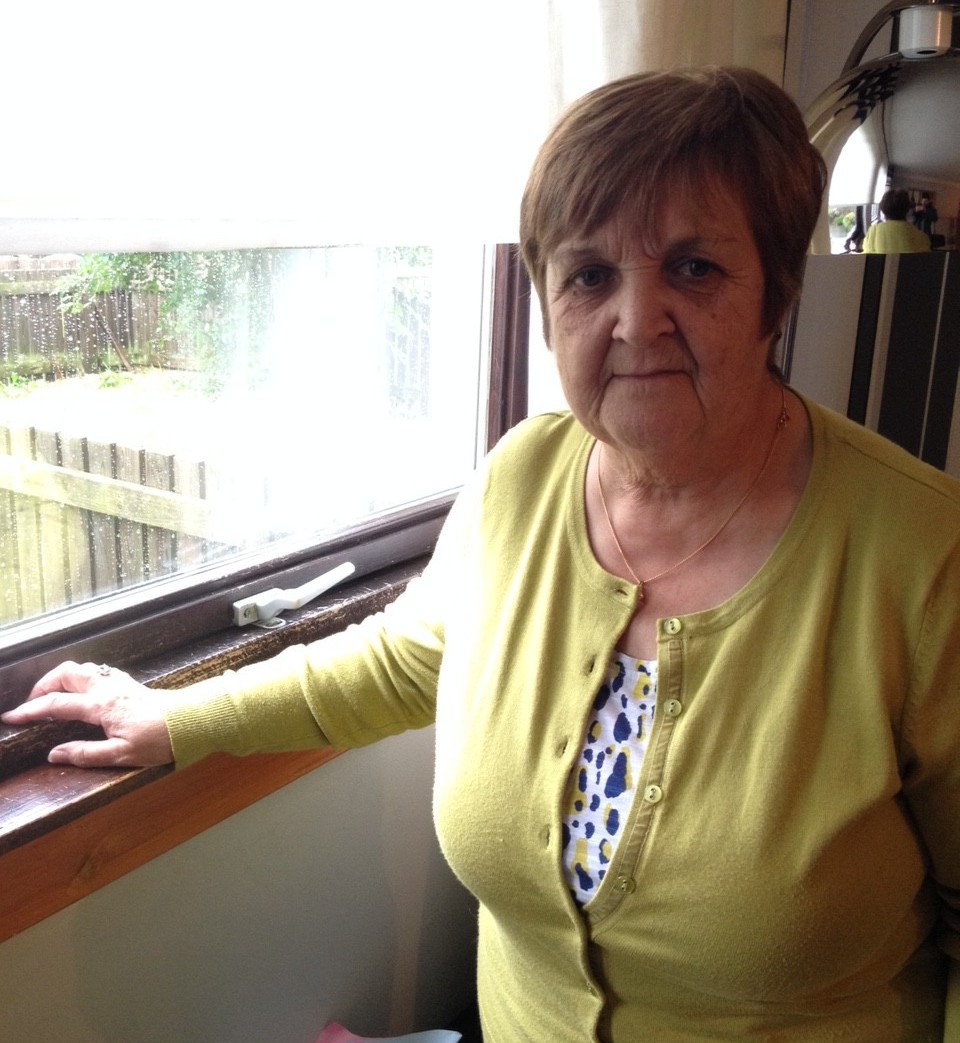 A pensioner's ongoing feud with Moray Council over the state of her windows came to a head yesterday when she appeared before councillors to tell them she didn't want to spend another winter wrapped in a blanket and scarf.
Retired lollipop lady Mary Buchan appeared on petition at yesterday's communities committee in a one-woman crusade to get the windows replaced at her Buckie address.
The 69-year-old estimates the eight wood-framed panes at the home she shares with her husband George Buchan on Brodie Avenue to be 35-years-old.
She said she has spent about 18-months trying to get the faulty windows replaced after complaining about drafts and poor handles.
Mrs Buchan said she had been left frustrated by a string of mixed messages from the local authority.
She said: "At first, the council said they ran out of money, then they had the windows, but there was nobody to put them in. I phoned up again and they said wait until after the financial year. Then 2015 came, but by April I had phoned again and they said we have nothing here, and to try 2016-17.
"I don't want to spend another winter with the heating on full blast and with a blanket and a scarf on."
Head of housing and property Richard Anderson apologised to Mrs Buchan for "not getting the appropriate responses", but said Brodie Avenue was the last area of a four-part window replacement project in central Buckie.
He said: "We are talking about 177 houses. The reality is with these contracts we have to start somewhere.
"We do want to replace Mrs Buchan's windows, but we are having to wait within a programme of works to get to that."
Councillor George Alexander said officers should learn a lesson from the case about how to communicate properly with tenants.
Members voted to leave acting committee chairman Stewart Cree and Mr Anderson to ensure that the repairs were carried out by April next year.
One new replacement window was also offered to Mrs Buchan, but she said that was "insulting" because the temporary window did not match her house.
She added: "I'm going to stick it out this winter as a matter of principal. I don't want to wait seven months with one white window and seven brown. It would just look stupid.
"The council just pass the buck all the time. They want to send two guys to install one window when they could do my whole house in less than a day."