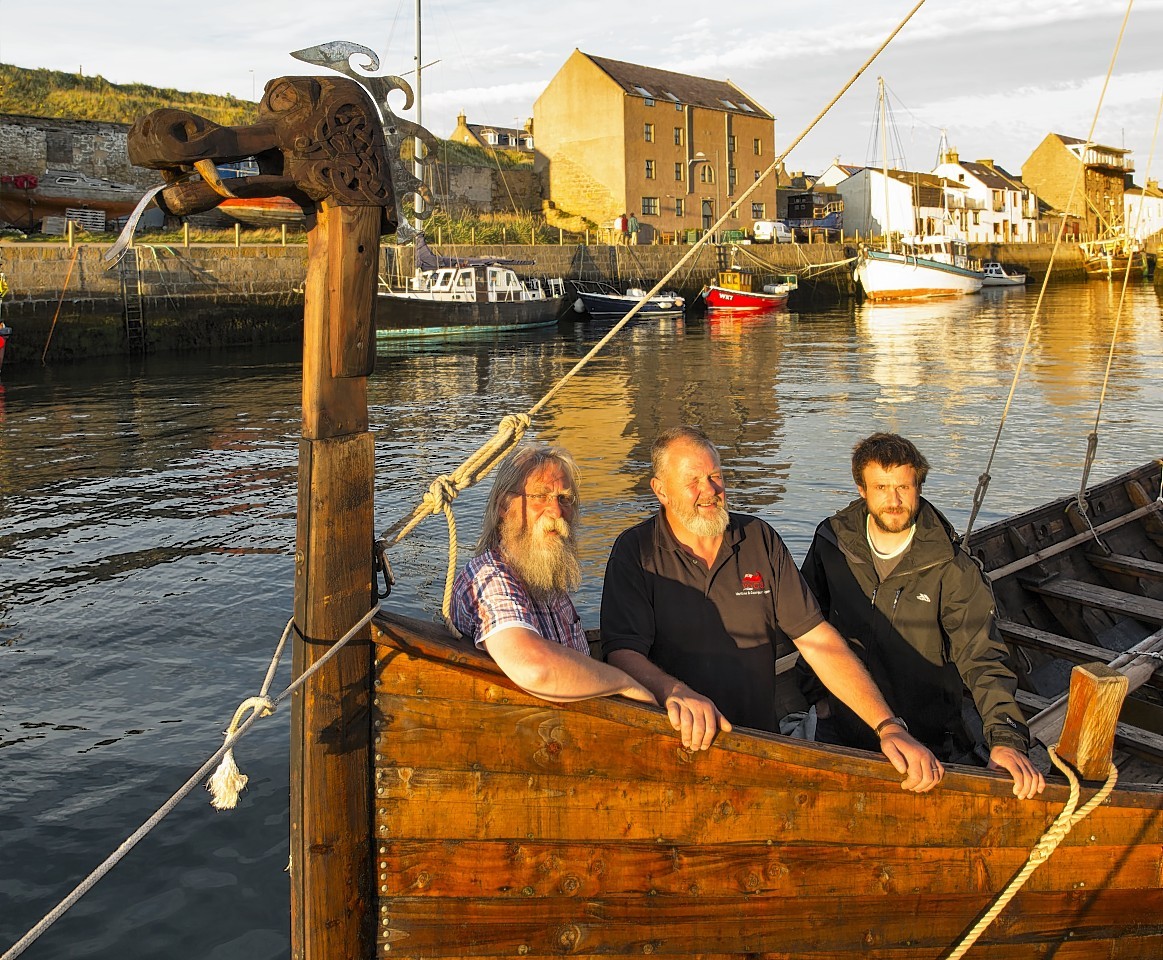 A Viking-themed celebration had a poignant twist at weekend as the men killed while on a secret World War II mission were remembered.
Scores of families turned out for Burghead's Norwegian Weekend festivities, which included Viking battles, games, puppet shows, live music and rowing skiffs.
But yesterday, the event had a more serious element to it during a moving tribute to those who lost their lives during an operation that forged the Scottish-Scandinavian relationships of today.
A memorial was unveiled to the men who died while working with the Shetland Bus – the nickname of a secret special operations group that made a permanent link between Shetland and German-occupied Norway during the war.
Hundreds of locals and eight Norwegian descendants of the fallen men attended the short dedication service yesterday, before heading out to sea to scatter flowers.
Run by Norwegian fishermen and sailors, the Shetland Bus ferried supplies and agents to Nazi-occupied Norway while rescuing those who wanted to escape the totalitarian regime.
The operation was expanded to Burghead to hinder enemy intelligence and spread the operation's assets.
Crossings were made during the winter under the cover of darkness, meaning crews and passengers had to endure tempestuous North Sea conditions with no lights and constant risk of discovery by German aircraft or patrol boats.
In 1943, 11 Norwegians and one Englishman drowned while serving with the Burghead base in incidents in January and April.
Now their efforts will be forever remembered, thanks to the memorial created by Dan Ralph, a trustee of the Burghead Headland Trust.
Moray MP Richard Lochhead attended the ceremony, and said: "I'm very honoured to be part of this very special ceremony, commemorating those who took part in the Shetland Bus Operation during World War II, and to join people from Norway and Burghead to remember those who tragically lost their lives in these highly dangerous operations.
"With sandstone from Burghead, millstone from a Shetland quarry and a propeller from Shetland also, this memorial will be a poignant tribute to those who made the ultimate sacrifice."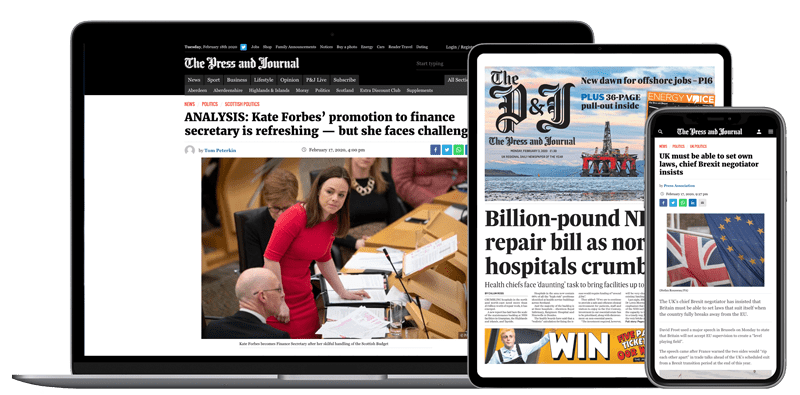 Help support quality local journalism … become a digital subscriber to The Press and Journal
For as little as £5.99 a month you can access all of our content, including Premium articles.
Subscribe