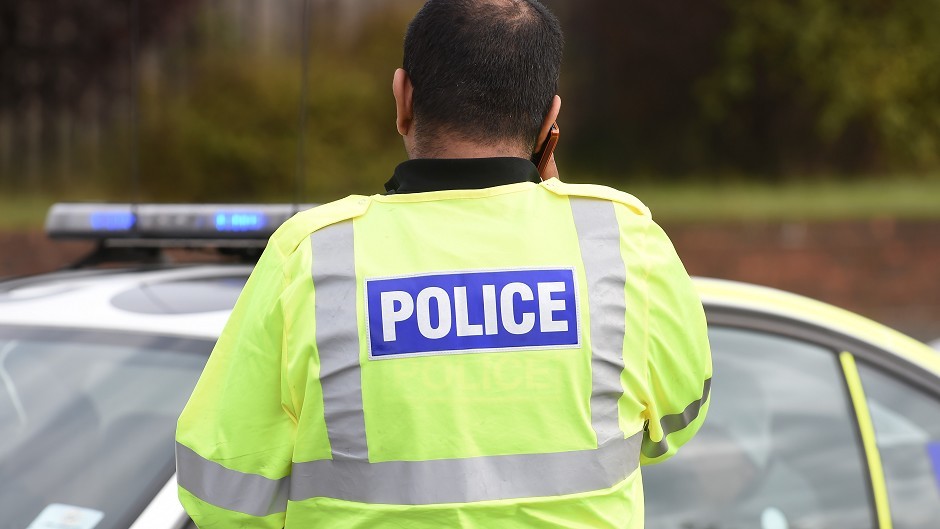 A motorcyclist is fighting for his life in hospital after being critically injured in a Moray crash.
The 29-year-old man, riding a blue and white coloured Suzuki GSXR motorbike, sustained serious head injuries in the collision with a purple Mazda 3 on the B9016 Keith to Buckie road, at Croft of Ryeriggs near Aultmore, shortly after 8pm on Sunday night.
He was airlifted to Aberdeen Royal Infirmary for treatment, where he remains.
The road was closed for about seven hours until after 3am for accident investigators to examine the scene. It reopened in the early hours of yesterday morning.
Sergeant Jon Barron, the senior investigating police officer on the case, urged witnesses to come forward: "Detailed inquiries are under way in order to establish the full circumstances of this serious collision.
"I would like to take this opportunity to urge any potential witnesses to come forward and speak to us.
"In particular, the enquiry team are interested in speaking to anyone who witnessed the actual collision and anyone who saw either of the vehicles prior to the incident or who may have been driving in the immediate area around the time."
The incident was one of four serious road accidents in Moray and Aberdeenshire over the weekend involving motorcycles.
Last night, traffic police and community leaders reiterated the necessity for both motorcyclists and other motorists to take caution in rural areas.
Inspector Ewan Innes, who himself is a motorcycle owner, said: "The problem this year is we have had a really poor summer.
"Typically, motorcyclists put their bikes off the road for the winter and take them out in March or April.
"But, this year in particular, we have had very few opportunities to take a motorcycle out and enjoy it — particularly at weekends.
"On a day like yesterday (Sunday) we had a nice summer day and lots of motorcyclists were seen going about, but they have not had the opportunity to build the experience and skills back up to their best.
"No matter how good a rider you are, that is not going to happen over night or in the space of a couple of hours.
"We are still in the very early stages of figuring out what went wrong in these instances, but whilst motorcyclists should enjoy the roads, they have to enjoy them according to the conditions.
"You never know what will be around the corner on these rural roads up here."
Inspector Innes encouraged all road users to hone their skills and awareness by carrying out advanced driving courses.
Keith and Cullen councillor Stewart Cree said: "I would be hugely sympathetic to the family involved, wherever they are, and I'm sure they are going through a terribly hard time.
"Motorcyclists are inherently more at risk if there is an accident on the roads — that goes without saying.
"I would hope that the police and others who have the duty of educating and trying to encourage safe driving would be doing all they can at this time and I'm sure they are.
"It also has been a very wet summer and that doesn't make for safer driving, in particular on two wheels."
Fellow ward member Ron Shepherd added: "Regardless of age, it is always very sad hearing of such tragedy, which has left this young lad critically ill in hospital.
"My thoughts are very much with the family at this time because when these sort of things happen, families are obviously deeply affected, but the impact goes much further as well in terms of personal friends and the wider community."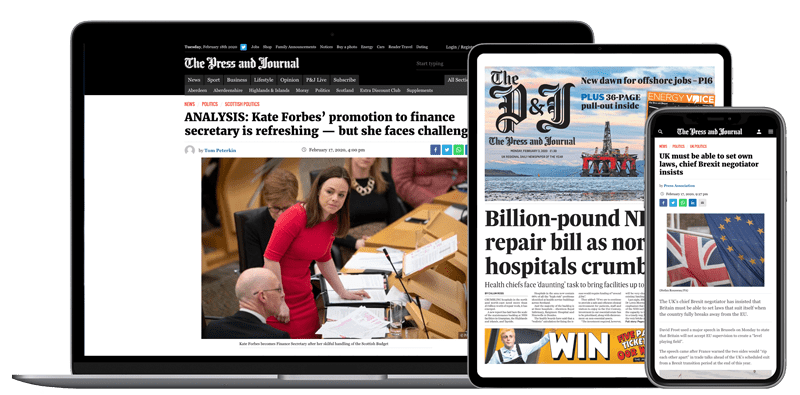 Help support quality local journalism … become a digital subscriber to The Press and Journal
For as little as £5.99 a month you can access all of our content, including Premium articles.
Subscribe