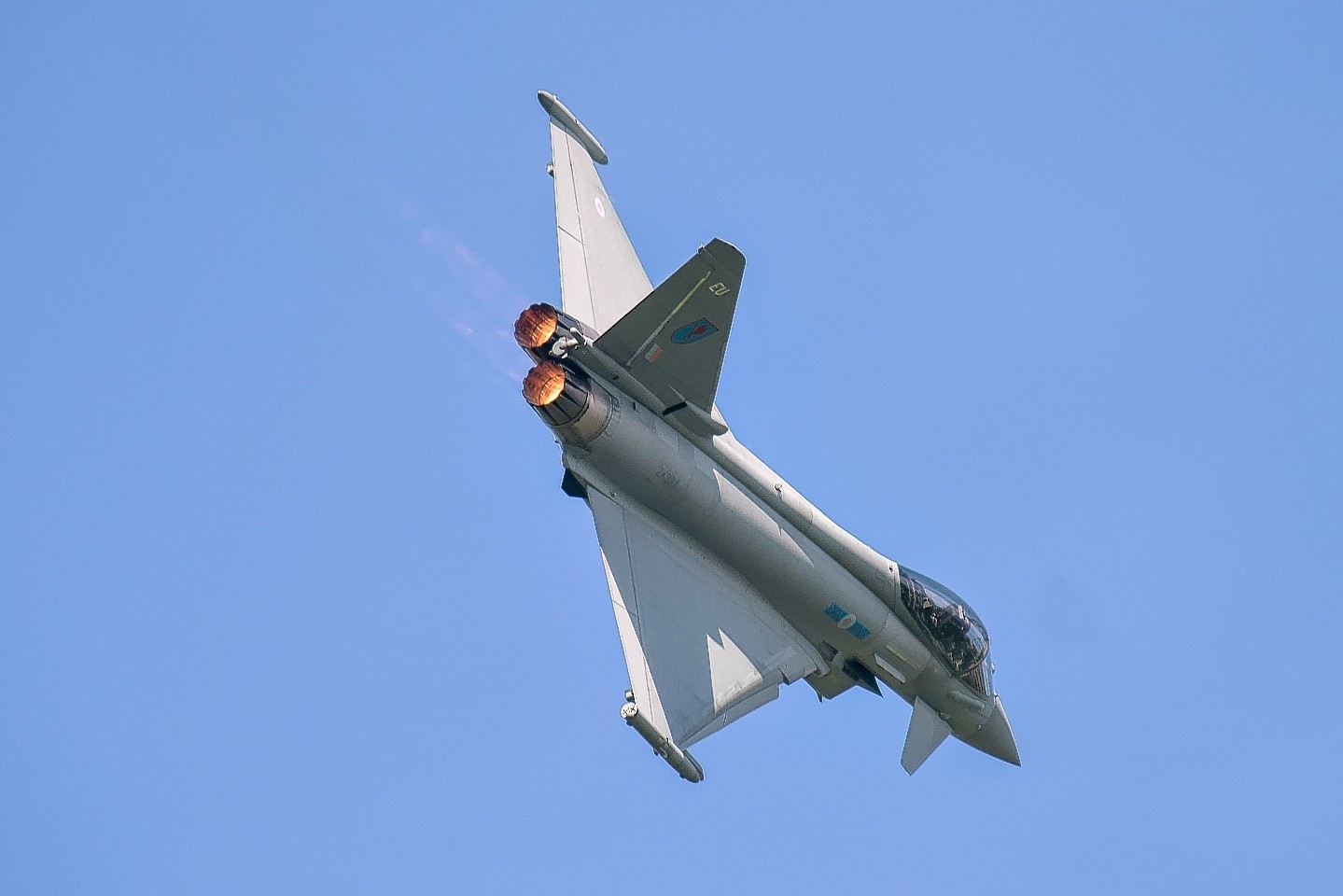 The Ministry of Defence has been accused of taking a "reactive" approach to risk as fresh concerns were raised over the operation of Moray-based fighter jets while they are not fitted with anti-crash systems.
A leading flight safety campaigner has unearthed a document in which a senior RAF officer warns the absence of a collision warning system (CWS) in the UK's Typhoon fleet "does not align with civilian safety standards".
Forres resident and retired RAF engineering officer Jimmy Jones, who obtained the safety statement dated December via a freedom of information request, called the remark "striking".
He said: "They are admitting by that statement that it's not up to standard and that fitting CWS would improve safety.
"The way the MoD deals with risk is reactive rather than proactive. They will act when something happens, but as long as they can get away with it, they will."
The issue has been a longstanding concern, particularly since the failure to install a CWS was found to be one of the factors contributing to the 2012 Tornado crash over the Moray Firth, which resulted in the deaths of three Lossiemouth airmen and left a fourth seriously injured.
Mr Jones, 74, also criticised the officer, whose full name is not given, for concluding the air safety risk to life associated with the Typhoon fleet's routine operation is as low as reasonably practicable (ALARP) but then referring to figures suggesting it would decrease if CWS was fitted.
In a footnote the officer states the risk of a mid-air collision from a Typhoon to a commercial aircraft, estimated to be 1/680 annually, would drop to approximately 1/5,000.
Mr Jones said: "It is a bit like saying my car is safe to operate on the road despite the fact that seat belts are not fitted, but I intend fitting them sometime in the future."
Angus Robertson, Westminster SNP leader and Moray MP, added: "Safety must come first for MoD personnel and civilians underneath the flight path of fast jets."
A spokesman for the RAF insisted it took flight safety "extremely seriously" and was constantly working to ensure all the appropriate safety measures are in place.
He added: "Operation of the Typhoon aircraft complies with the MoD's own military aircraft authority regulations.
"A Typhoon CWS technical demonstration programme has been completed and we await formal observations against the key user requirements and recommendations on suitability for roll-out across the Typhoon fleet."