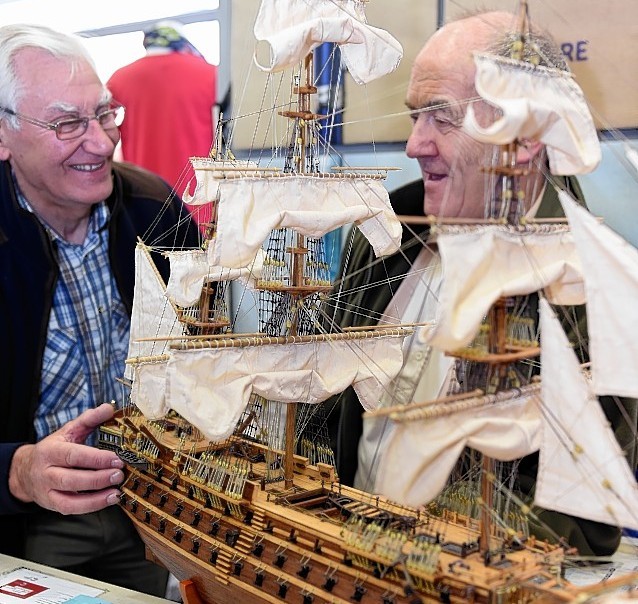 A replica of Britain's greatest sea warrior will take a permanent berth inside a Moray landmark after being auctioned off for charity.
Admiral Lord Nelson's HMS Victory famously led the British fleet to victory in the 1805 Battle of Trafalgar.
Barbara Nash, 74, has spent the past two-and-a-half years making an exact scale model of the 104-gun first-rate ship in tribute to her legacy.
The finished article, which has a 20 inch hull, was displayed in the window of the Elgin branch of Cancer Research UK, where Miss Nash is a volunteer, ahead of a silent auction at the beginning of August.
Yesterday, trustees from the Forres Heritage Trust, who secured the vessel with a winning bid of £753, collected the model boat.
Trustee George Alexander said the ship's new home at Nelson's Tower in Forres would bolster the existing tribute to the inspirational commander.
He said: "The heritage trust own the Forres Tolbooth and look after Nelson's Tower.
"The tower was built in 1812 in memory of Admiral Nelson, using money raised from public subscription.
"The reason it was built in Forres is one of Nelson's medical staff stayed there.
"When we found out the model was up for sale, we knew it would be a brilliant addition to the tower, and, next April, the HMS Victory will be proudly on display in a glass case."
With the benefit of gift aid adding 25p to the pound, the sum Cancer Research UK will benefit from will rise to over £941.
Miss Nash, who has volunteered at the charity shop for the past 14 years, was "flabbergasted" when she found out her endless hours of intricate graft had fetched such a sizable bounty.
Due to developing arthritis, this will be the avid model-maker's last boat-building project, which makes the figure raised all the more special, she said.
Fellow Cancer Research UK volunteer John Mackintosh added: "This is a lot of money raised for charity, but this is really something for Barbara as well.
"She spent so long building it and this is the result.
"We are all over the moon."
The real HMS Victory was a 104-gun first-rate ship of the line of the Royal Navy, launched in 1765.
She now stands proudly in dry dock at Portsmouth dockyard.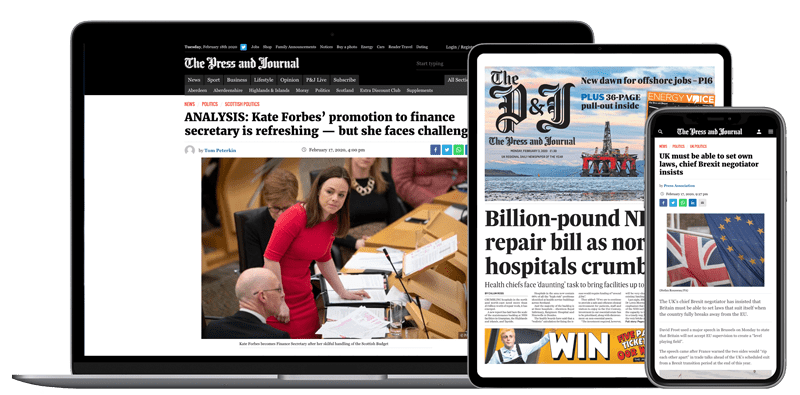 Help support quality local journalism … become a digital subscriber to The Press and Journal
For as little as £5.99 a month you can access all of our content, including Premium articles.
Subscribe